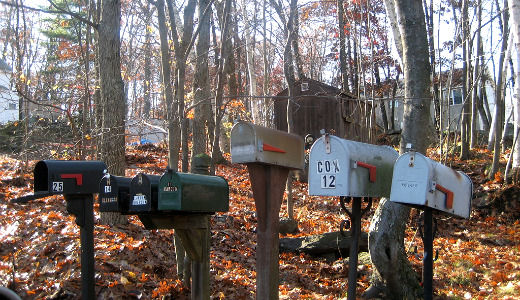 ANAHEIM, Calif. (PAI)- With speeches, rallies and a massive Internet information and agitation campaign on the union's website, the Letter Carriers, starting at their convention here, launched a major 'Save Saturday" drive to rescue six-day mail delivery across the U.S. from the jaws of Postal Service budget cut schemes.
Picking up support from two top politicians and the AFL-CIO, the National Association of Letter Carriers also drew more than 3,000 allies and backers to a kickoff campaign event in front of Los Angeles City Hall on Aug. 13.
Speakers, led by union President Frederic V. Rolando, whom delegates elected to his first full term, emphasized saving six-day service means saving jobs, and not just their own. They pointed out that many businesses and individuals depend on Saturday delivery to meet deadlines, and could lose sales or income to late fees, if USPS cuts back the mail pickup and delivery to five days a week.
They also pointed out that USPS red ink – which Postmaster General-CEO John Potter used to justify the planned mid-September service cut along with layoffs and buyouts – could be solved by Congress if it would remove the requirement that USPS pre-fund retiree health care for its current workers.
The NALC said government auditors found USPS overpaid $75 billion in pension contributions, resulting from a misguided and grossly unfair set of calculations by the Office of Personnel Management over the past 40 years, and it faces a requirement to pre-fund $87 billion in future retiree health benefits at a cost of $5.5 billion per year.
"No other government agency and no private business – none – are required to pre-fund future retiree health benefits," Rolando said. "Not one dollar – let alone $5.5 billion per year."
Besides Rolando, speakers at the L.A. rally included city Mayor Antonio Villaraigosa – who ironically forced service cuts on city unions when he had to close a $500 million budget gap, while rejecting their alternative plans – along with Sen. Barbara Boxer, D-Calif., and AFL-CIO President Richard Trumka.
The 295,000-member NALC faces a battle to save the six-day delivery. Opinion polls, commissioned by the Postal Service and with "loaded" questions according to the NALC, show respondents prefer keeping post offices open to continuing six-day delivery. Potter also recommends closing hundreds of post offices nationwide to help close the USPS' $7 billion annual deficit.
And Congress could step in not just to repeal the health care pre-funding but also, as it has with past money bills, writing into law a ban on cutting back delivery to five days. The point of NALC's campaign is to get Congress to undertake both moves.
"The very idea of abandoning a day of service, harming customers, forcing them to alternative delivery systems, undercutting public reliance on postal deliveries – is so wrong that it borders on the lunatic," Rolando told his union's 8,700 delegates at the Anaheim Convention Center.
NALC is speaking with major mailers and other heavy postal users on how to better take advantage of the USPS' unparalleled national delivery network. More use of the network equals more business for USPS equals more jobs for its workers. The union estimates that a cut in delivery from six days to five could cost up to 80,000 jobs.
"I am determined to break through the traditional, excessively conservative USPS style," Rolando said. "We want to invite businesses and customers – and our members – to come to us with ideas to explore. We just have to be flexible and open-minded enough to take advantage of them."
Rolando admitted the future Postal Service "must be constructed from the ashes of a great national trauma" caused by the Great Recession. He previously pointed out that USPS bases its cutback plans – including Saturday service elimination – on assuming the 12-percent-plus decline in mail volume that the recession caused will continue. He calls that assumption ridiculous.
"So as we turn this week to the troubled times we face, let us not do it with fear, nor with a sense of decline, but with a renewed sense of how strong and determined we are," Rolando told his delegates. Potter and USPS "panicked in the face of the financial troubles, choosing to eliminate Saturday mail delivery instead of finding ways to provide new services to increase revenues.
"The task for us all – employees and the Postal Service – is to act now, while we still have a big, big business, to develop the new products and new services that will take advantage of the huge network of employees and facilities still in place – and of our 'last mile' franchise," Rolando said.
Meanwhile, four major mass mailers opposed another Potter scheme to raise money: raising the price of stamps. They said it would continue USPS' downward financial spiral. "The first priority must be to legislatively fix the pension and retiree health over-funding problems that are drowning the Postal Service in red ink," totaling $7 billion yearly, the Saturation Mailers Coalition, Valassis Direct Mail, Valpak Direct Marketing Systems and the Valpak Dealers' Association told the Postal Regulatory Commission. The commission must vote on Potter's proposed postal rate hike.
Photo: http://www.flickr.com/photos/31167635@N08/3020705945/ cc 2.0