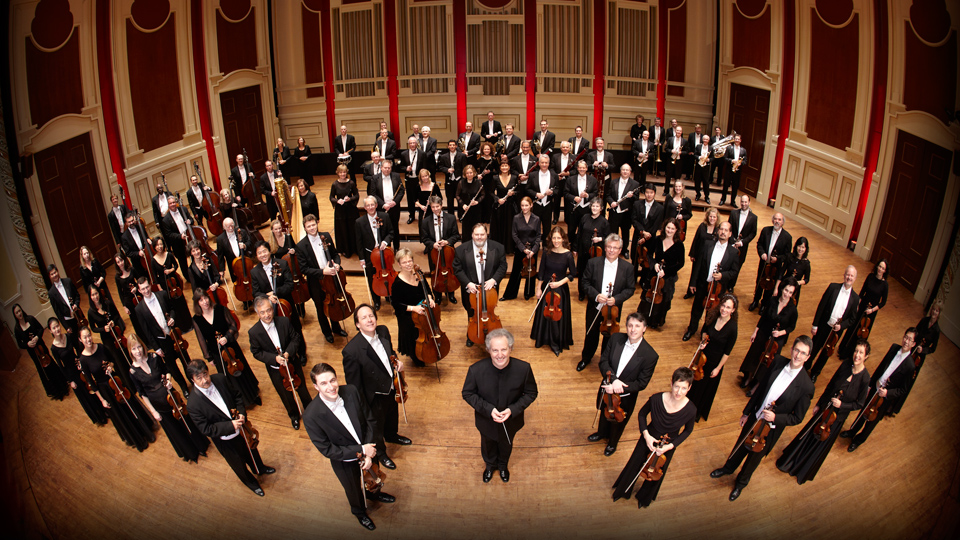 Continuing demands by major orchestras' management for performer pay cuts and givebacks forced the musicians at three noted orchestras – the Philadelphia Symphony, the Pittsburgh Symphony and the Fort Worth Symphony – to strike.
The Philly musicians settled after a 2-day strike that canceled the ensemble's opening gala concert for movers, shakers and donors, but the other two are still out, the American Federation of Musicians (AFM) reports.
A smaller group, in Allentown, Pa., with 60-80 players, instead reported rising revenues and placid bargaining, leading to a pay raise and an Oct. 15 contract ratification vote.
The bitter conflicts are in Pittsburgh and Fort Worth. Both managements demanded huge pay cuts and other givebacks, despite the orchestras' financial health. That forced Fort Worth musicians to strike on Sept. 8, while Pittsburgh followed them three weeks later.
The Pittsburgh unionists reported that "after more than six months of negotiations, management presented a 'last, best, and final'" offer on Sept. 18 that included:
Annual raises of 2 percent and 3 percent after an initial 15 per cent pay cut. Overall, that translates into a $16,000-per-year pay cut for full-time musicians, the union local says.
Reduced pensions: Musicians with less than 30 years of service would no longer accrue pension benefits and would be switched to a 401(k) plan.
A cut in size. News reports said Pittsburgh Symphony management wanted to cut at least one player immediately, to 99.
"After receiving management's so-called final offer, musicians suggested working with mediators to reach a fair agreement. Despite a mediation process lasting more than 10 days and good-faith efforts by musicians, management's demands remain unchanged. Yesterday musicians unanimously voted to reject management's 'last, best, and final' offer and go on strike," the union said on Sept. 30.
In response, Pittsburgh management cancelled concerts through the end of October.
The Fort Worth players had to walk in early September after 14 months of fruitless bargaining, their local said. The pattern was the same: "Contracts with wage cuts for musicians—the same musicians who took a 13.5 percent pay cut in 2010, saving management over $2.7 million," AFM said.
On Sept. 7, the Fort Worth "musicians arrived at contract negotiations with plans to bargain, but management declared that their 'last, best and final offer' would be implemented next week—reducing musicians' income to more than 5 percent below what they earned in 2010. Previous cuts by management caused musicians to leave the orchestra at twice the rate of the previous decade, and musicians refuse to agree to more damaging cuts," the union said.
"We applaud the courage of the Fort Worth Symphony Orchestra musicians who are striking today in response to an attempt by their employer to impose unjustified concessions—all made to compensate for inept management and to quench the thirst for additional rent and a larger cut of ticket sales by their landlord," the orchestra's hall, said AFM President Ray Hair.
"Talented members of the orchestra have brought joy, happiness and superb musical performances to Fort Worth and across North Texas for generations. This strike is about fairness, and we commend the unity and collective spirit shown today by Fort Worth musicians, their friends and families.
"We call on the management and board of directors of the Fort Worth Symphony Association to immediately work with the musicians to achieve an acceptable agreement," Hair said.
The story was different in Philadelphia, where management and the orchestra agreed on a 3-year contract after the 2-day strike. Musicians are trying to recover wages they lost when the orchestra declared bankruptcy five years ago. The partial success resulted in a 73-11 vote for the contract. Management must still ratify it. The pact ends in mid-September 2019.
Philadelphia media reported management first offered a two-year wage freeze followed by a 1 percent raise. Members of the Philadelphia Orchestra, one of the five top-tier orchestras in the U.S., rejected that.
A federal mediator helped convince management to come back with a better offer, which the musicians accepted: Increases of 2 percent-2.5 percent-2.5 percent in a 3-year pact, plus a "musicians' appreciation fund" of $5,000 per musician per year if the orchestra has a substantial surplus. The union's attorney said, however, that it was unlikely that provision would kick in.
The contract also increases the number of musicians by one, to 97, in its third year. In return, the orchestra gets to add two Sunday concert dates per year, and the musicians wrote into the pact a willingness to assist management in fund-raising and educational work.
The positive story is in Allentown, as musicians will vote on a 3-year pact on Oct. 15.
The current contract has a no-strike clause, and bargaining has been amicable because the symphony's subscription base and revenues are growing, both the AFM Local and management told local media. Proposed increases range from 2 percent to 5 percent.
Revenue from concerts has doubled in the last few years, and the debt for renovating the orchestra's hall has been paid off.