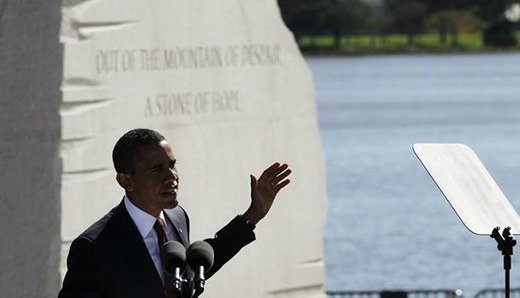 Martin Sheen joined fellow actor George Clooney in calling for a more balanced approach to criticism of President Obama.
Sheen, appearing on Joy Behar's Headline News to promote his new film The Way said, "Steady, steady: You're talking about a very special man." He continued, "I don't think he's getting a lot of help. He's done a great job."
When Behar asked about criticism of the president's economic policy, Sheen replied, "But have they focused on the real problem? What about corporate America sharing some of its profits, investing back in the country? They talk about patriotism; they're more interested in profits. That's where the problem lies."
Sheen criticized big business on the issue of investments, saying, "There's more than enough dough to go around. If they stopped trying to destroy the unions and organized labor. That's what saved this country in World War II: the middle class."
Obama is the "only adult in the room," Sheen concluded.
George Clooney, when recently advertising his new film Ides of March, said on ABC, "I'm disillusioned by the people who are disillusioned by Obama, quite honestly, I am."
Democrats, suggested Clooney, don't support their own. "Democrats find singular issues and go, 'Well, I didn't get everything I wanted.' I'm a firm believer in sticking by and sticking up for the people whom you've elected," he added.
President Obama is campaigning in Maryland and Virginia for passage of his American Jobs Act. Components of the bill are being reintroduced into the Senate after its defeat last week. Obama called on supporters to demand passage from the Senate.
Republicans voted in lockstep against the measure. Jesse Jackson, speaking at the unveiling of the MLK memorial last weekend, said Republicans are willing to "sink the ship in order to defeat its captain."
Photo: Congressional Black Caucus