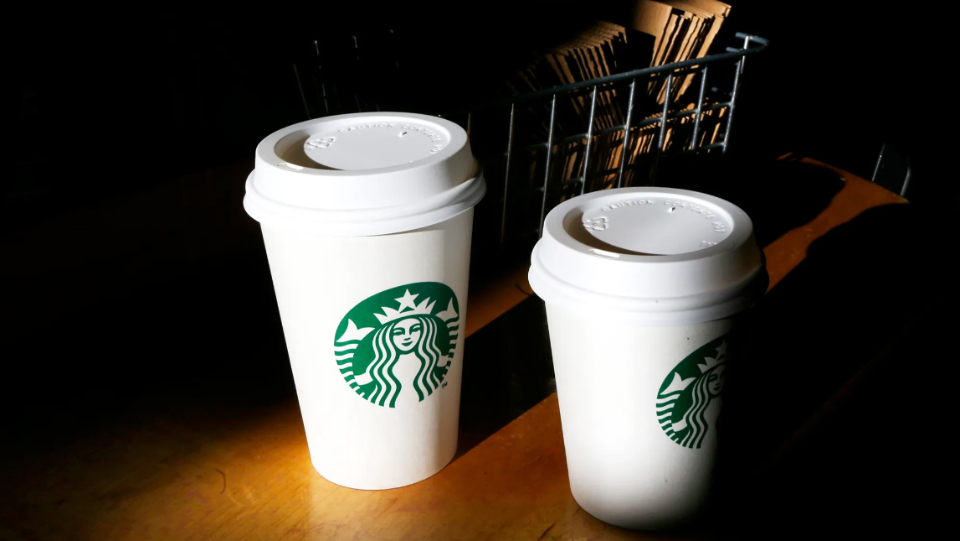 BEL AIR, Md.—Among the 20 or so people who attended the Starbucks "Sip-In for a Contract" here on January 20, 2023, was Ed Crizer. He's a just-elected Baltimore County Democratic Central Committee member in District 6, the old shipbuilding neighborhood of Baltimore City/County.
He says that Baltimore County used to be a union-dense area; even bartenders were unionized and thus had steady income. Now that the service industry is dominant, too many people believe that younger people are doing these jobs and don't need the benefits.
"But if these jobs are just for students, why isn't McDonalds closed during school hours?" Crizer asks. There is no ladder to climb at Starbucks, and raises and promotions are denied. "People who do the labor also need to say where the fruits of the labor go."
The Bel Air Starbucks voted to unionize months ago, and yet there has not been a sit-down meeting with management, the store organizer told People's World.
"They claim to be there but then bail. Or they change and don't let us know on time. They tell us we can't have online communication because an employee might record the proceeding. But the employees already negotiated that we not record. We can't move forward because they are covering themselves all the time. But the more they cover themselves, the more they look like liars."
The hierarchy of employment at a Starbucks store is as follows: Partners at the bottom, then Shift Supervisors, then Managers at the top. "We make sure people know they are safe, we tell them, if something happens, report it to the Union Representative," the organizer says. "We are one team in this. If somebody tries to fire us, we have 'Weingarten' rights and we have solidarity benefits for those adversely affected by management demotions, and firings. And the team can support you in this process."
A "Weingarten right," named for a 1975 Supreme Court case, is the right "to have a union representative at any investigatory meeting, discussion, or call that could result in discriminatory actions."
People's World asked workers at the Bel Air store about what personal challenges pro-union partners faced. The organizer shared their personal story. If fired, they would lose the free college education benefits. Starbucks offers a free bachelor's degree through Arizona State University. However, each student/partner must work 20 hours per week to stay enrolled in school.
In this individual worker's case, the manager has tried to decrease their hours below 20 per week. If ineligible for school for even one week, the whole semester subsidy is lost.
We also talked to a shift supervisor at another store who was there to support the union drive. He told us that Starbucks does not schedule people with an overlap time, meaning he has to stay past his scheduled time or leave the store understaffed at the end of his shift.
When asked what allies can do to support the union between Sip-Ins, the answer from the workers was clear: "Show up (to Starbucks locations), tip, and say 'Union Strong'."