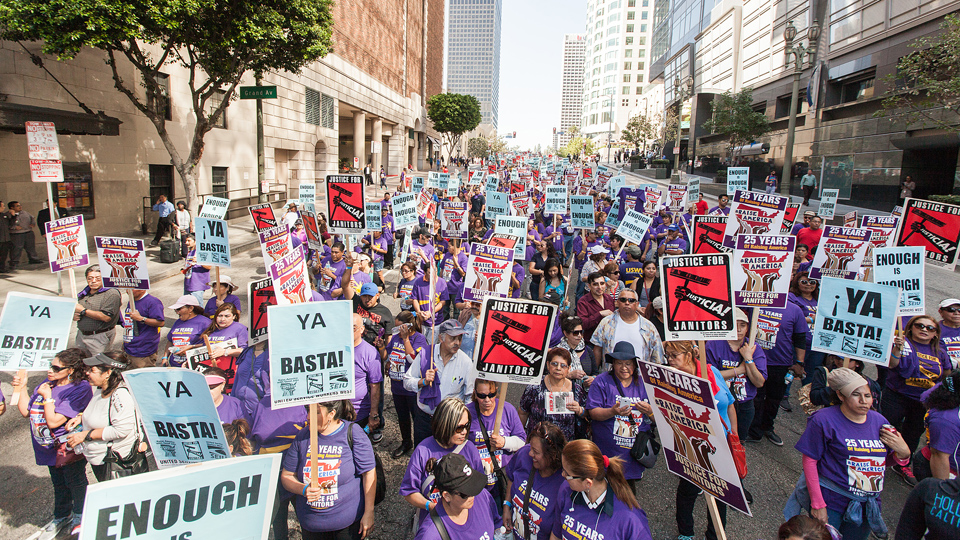 According to a story broken by Buzzfeed over the weekend, it looks like the first May Day of the Trump era could be a record-breaker.
A coalition of unions, worker centers, and alt-labor organizations, including SEIU United Service Workers West, Restaurant Opportunities Center United and the Food Chain Workers Alliance, have announced plans for a general strike on the internationally recognized day of workers.
The May Day strikes come on the heels of the "day without an immigrant" and "day without a woman" strikes on February 16h and March 8h respectively, but is expected to dwarf both of them. The coalition leading the strike has estimated that 300,000 food chain workers and 40,000 unionized service workers will walk off the job in multiple states.
"We understand that there's risk involved in that," David Huerta, president of Service Employees International Union- United Service Workers West told Buzzfeed, "but we're willing to take that risk in order to be able to move forward in this moment, while the most marginalized are in the crosshairs of this administration."
May 1 will mark the 100th day of the Trump administration. People's World will continue to cover developments leading up to and including the May 1 strike.