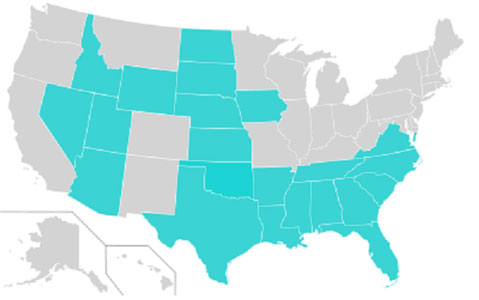 LANSING, Mich. (PAI) – Organized labor has little to show for its battles with state Republican lawmakers here in 2011, in the effort to stop the GOP's steady stream of anti-worker legislation. The GOP, controlling all levers of power in the state capital, pretty much did what it wanted last year.
But things could get much, much worse for unions in 2012. Labor will likely spend all kinds of time, money, and resources to lobby against right-to-work legislation in Michigan – and it still could pass.
"Those pushing right-to-work legislation, or as they call it, labor freedom, say they expect bills to be introduced in January, and are urging their supporters to contact GOP Gov. Rick Snyder, who has not backed the idea," said the Gongwer News Service on Dec. 21.
Gongwer said the group, Michigan Freedom to Work, has an email list of almost 9,000. The group claims that 75 organizations, including Tea Party groups and county Republican committees, have issued resolutions of support for RTW.
The Michigan right-to-work drive is yet another part of the national big business-GOP-right-wing plan to trash workers, destroy unions and lower the standard of living. The latest such effort came in Indiana, where Gov. Mitch Daniels joined the GOP drive there for right-to-work, after blocking it in 2011 in favor of other anti-worker legislation – such as taxpayer-paid vouchers for private schools.
Snyder said he wouldn't push for right-to-work legislation, calling it a "divisive" issue. But he is on the record that he would sign an RTW bill if it comes to his desk, according to Lt. Gov. Brian Calley. And it's worth noting that Snyder hasn't put his veto pen to a single anti-worker, anti-union bill that Republican lawmakers placed on his desk last year.
Similarly, another assumed moderate Republican, Senate Majority Leader Randy Richardville sent conflicting signals about his stance on RTW. He told the Michigan Building and Construction Trades Council Legislative Conference in March that "it's a basic right of citizens in Michigan to bargain collectively." But he similarly hasn't put the brakes on any anti-labor legislation that came before the Senate last year.
And in September, Richardville tacitly acknowledged that he supports a "right-to-teach" law for teachers, which would effectively bust teachers' unions.
On behalf of the Snyder administration, Calley told the television program Off the Record late last month that an RTW bill would have "an uphill climb" through the legislature. "On an issue as controversial, that one would have a difficult time making it through the entire process and hitting the governor's desk," Calley said.
The Michigan Freedom to Work group is joined by at least one other pro-RTW group, fronted by former Republican lawmaker Jack Hoogendyk of the "Center Right Coalition of Michigan," which sent out feelers last year in an effort to garner support for a right-to-work bill in the state.
And the "Rattle With Us Tea Party" website wrote in a Dec. 20 blog post that the Michigan Freedom to Work group is "a non-profit organization whose singular mission is to make Michigan a Right to Work state."
The blogger wrote: "The infrastructure to accomplish the goal is in place, but without a bill, nothing else matters. The original goal to introduce a bill by Labor Day was not reached, but a final draft is reportedly ready and we are optimistic it will be introduced in January as the 'Labor Freedom Act.'"
Michigan AFL-CIO President Karla Swift said, "Gov. Snyder and anti-union politicians in the legislature moved one anti-worker measure after another, doing nothing to help put Michigan back to work. We need our elected leaders to help create the kind of jobs that pay a fair wage and help give our kids the education they need to have a better life, rather than exploiting our children's teachers, nurses, and firefighters – the people who make Michigan safe every day."
Right-to-work bills were introduced last year, but not acted upon. One was a bill to make all of Michigan a right-to-work state. Two others allowed creation of RTW "zones" in any municipality in Michigan that wants a mini-RTW law. And there's a statewide RTW proposition also lurking – to be imposed only on teachers if it passes.
The effort to fight RTW in Michigan has started. One of the state's largest public employee union groups, Michigan AFSCME Council 25, sent out a Dec. 13 letter to its business community vendors, asking them to put their business' name on public campaigns as an opponent of right-to-work, or to show other types of support for workers.
"Many Michigan businesses have long recognized that an organized labor force supports a strong economy," Council 25 President Al Garrett and Secretary-Treasurer Lawrence Roehrig wrote. "They have often joined us in fighting bad ideas like this."
Right-to-work laws now exist in 22 states, pending the outcome in Indiana. And the Chamber of Commerce is pushing an RTW referendum in Missouri. RTW laws let workers at unionized companies forgo paying union dues if they object. These workers, however, still enjoy the same benefits and protections that dues-paying union members receive.
Numerous studies have shown a lower standard of living, and lower wages, for workers in RTW states. The AFL-CIO points out that 21 percent more people lack health insurance in right-to-work states compared to free-bargaining states. Right-to-work states have a poverty rate of 12.5 percent, compared with 10.2 percent in other states. And a University of Michigan study released in April found that construction industry fatalities are 40 percent higher in RTW states.
"I think it's safe to say that any right-to-work effort in Michigan is going to be met with the fiercest opposition organized labor has ever brought against a single issue," said Patrick Devlin, secretary-treasurer of the Michigan Building and Construction Trades Council. "It gets down to what kind of state do you want Michigan to be? Do we want to take after the low-wage model of Alabama and Mississippi? Or do we believe in good wages? Do we believe in a decent standard of living? Do we believe in worker safety? Unions are really the only ones fighting for those things any more, and that's why unions are worth the fight that's probably coming in 2012."
Image: What states are currently right-to-work states? The 22 states are: Alabama, Arkansas, Arizona, Florida, Georgia, Idaho, Iowa, Kansas, Louisiana, Mississippi, Nebraska, Nevada, North Carolina, North Dakota, Oklahoma, South Carolina, South Dakota, Tennessee, Texas, Utah, Wyoming, and Virginia. Map from Michigan State AFL-CIO website.