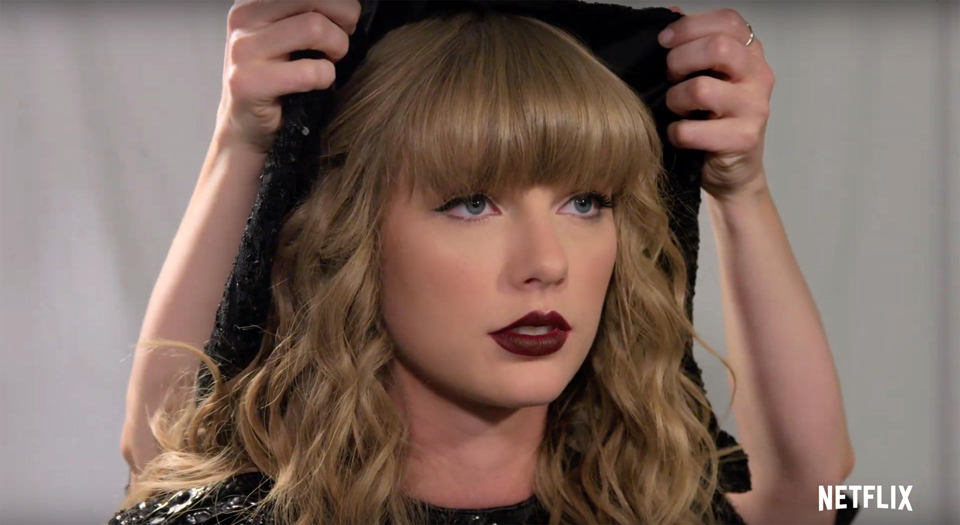 "I want to wear pink and tell you how I feel about politics…I don't want to be condemned for being multifaceted." – Taylor Swift
To the world, Taylor Swift is a mainstream music sensation who has sold more than 50 million records worldwide, and all before the age of 30. The white, blonde, and overall "nice" public persona Swift embodied for the earlier part of her career also made her an unwilling symbol of alt-right propaganda that pushed ideals of hegemony, sexism, racism, and inequality. Only recently has the singer begun to be more publicly vocal about her own political stances—stances which place her in sharp contrast to the rhetoric of those on the right who tried to appropriate her image.
Miss Americana, a new Netflix documentary on Swift, gives audiences a first-person view of what pushed the entertainer to the point of wanting to resist the status quo of how she was perceived. This isn't a surface-level film about fame, riches, and petty dramas, but a rather engrossing documentary that uses music to take a deep dive into just how much the personal is still very political for women in today's society.
Directed by Emmy Award winner Lana Wilson (After Tiller, The Departure) and produced by Academy Award winners Morgan Neville (20 Feet From Stardom, Won't You Be My Neighbor?), Caitrin Rogers (20 Feet From Stardom, The Music of Strangers), and Christine O'Malley (Wordplay, I.O.U.S.A.), Miss Americana showcases the singer's journey from wide-eyed country-pop adolescent to outspoken adult by the age of 30. The structure of the documentary is mainly linear to show the gradual evolution, by way of the singer's personal milestones and public controversies, of her mindset by the time of her most recent album, Lover.
One of the major themes explored in the film is the sexism that Swift has faced since becoming a professional singer at an early age. For every Grammy she's won to every music record she's broken, Swift may be just as equally known for the corporate media's insistence on scrutinizing her dating life and her current dress size. This, as Swift points out in the film, is part of the double standard that women in the music industry, and society in general, face in contrast to their male counterparts.
The singer is candid about her battle with an eating disorder and her fight to be taken seriously as a performer in a culture embedded with male supremacy. When tackling this topic the film does well in simultaneously acknowledging the sexism Taylor faces while addressing the privilege she has a wealthy public persona to combat it. This is a privilege not afforded to many working-class women, and there are instances in the doc where Swift acknowledges this.
That point is made very clear when the film dives into the sexual assault case she was involved in regarding a male radio disc jockey, David Mueller, who had placed his hand under her skirt during a fan meet-and-greet event. Taylor details the "dehumanizing process" of needing to go into the courtroom to face the man who assaulted her while being questioned and undermined by a system made to blame the victim. In a concert event, she acknowledges her legal victory against Mueller while addressing the fact that there are countless other women who are not believed as their attackers walk free.
This incident doesn't happen in a vacuum for Swift; it's shown as a defining moment that fuels her need to use her platform for something larger than herself. This is where the documentary takes what could have been a microscopic life introspection on a famous individual and turns it into a chance to tackle a larger issue affecting everyday people.
A large chunk of the documentary details Swift's decision to come out publicly and explicitly with her political thoughts during the 2018 midterm elections. This is seen as monumental for the singer because before the elections Swift and her management had made it a point not to have her take any stance regarding electoral politics or public policies.
Taylor explains in the documentary that this approach stemmed from her desire to be seen as a "nice" girl. There is even a reference to the popular American country music group the Dixie Chicks and the backlash they endured in 2003 when they spoke out against the war in Iraq and former President George W. Bush. Swift explains that she was told throughout her career not to be like the Dixie Chicks. She now has a song with them on her latest album. The audience is treated to Swift's political de-muzzling and it is a glorious rebuke to alt-right propaganda and neo-Nazi rhetoric that tried to lay claim to this young woman's image.
Viewers are granted access to the meeting in which Swift confronts her management team, with her mother by her side, putting her foot down about coming out publicly against Tennessee Sen. Marsha Blackburn during the 2018 elections. Taylor calls Blackburn "Trump in a wig" and a "homophobic racist," explaining that the candidate is "the kind of female males want us to be in a horrendous 1950s world."
Although Trump wasn't in the race as an individual in 2018, Blackburn and other Republicans like her continued to push his messaging of making America "great again," which really meant making it great for white people. Instead of addressing the concerns of working people when it comes to poverty wages and exploitation, Trump and his cohorts lied to white working people, making them believe that their real problem was the "others." Although Swift wasn't able to single-handedly derail Blackburn's election in her home state (although over 160,000 people registered to vote after the singer backed Blackburn's Democratic opponent), various other progressive victories and political awakenings were a resounding rebuke to the ideas and policies Trump and Blackburn pushed.
Swift is shown getting swept up in this growing movement as we see her writing new songs that are reflections on U.S. politics, such as the disillusioned "Miss Americana and the Heartbreak Prince," and the optimistic "Only the Young," inspired by Beto O'Rourke's Senate run. It is in these moments that viewers get to witness the empowering awakening of a young woman to not only her own oppression but to the systemic oppression that keeps people beyond herself exploited.
At one hour and 26 minutes, Miss Americana does not overstay its welcome and will be a treat for fans of the singer and those wanting a deeper look at an American icon. It would be easy to dismiss Taylor Swift as a shallow pop sensation that has no influence on real-world politics outside of music, but that assessment would be wrong. Music and art are often a mirrored image of society, and Swift's music reaches millions. It's clear, with a large portion of the film dedicated to politics as we head into the 2020 presidential elections, that the singer made a point to use the spotlight on her to shed light on a more pressing matter—the fate of the nation. That alone is worth the watch.
Miss Americana is currently streaming on Netflix.