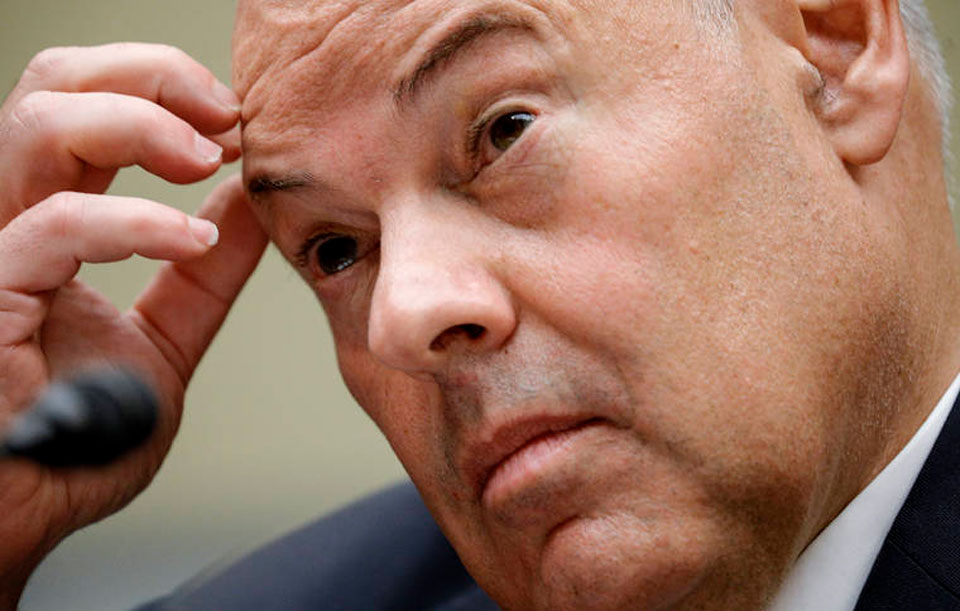 WASHINGTON—More federal judges are banning Trump Postmaster General Louis DeJoy's key moves to slow or stall voting materials and return of mailed-in ballots before the Nov. 3 election.
In the latest, U.S. District Judge Emmet Sullivan in D.C. issued an immediate national injunction against DeJoy's ban on extra trips and overtime/late trips by USPS workers to deliver election materials to voters and quickly pick them up and return them to local election boards.
In this decision, Sullivan said that unless USPS workers could quickly pick up and deliver the ballots, voters would be "irreparably harmed."
Previous bans against other DeJoy delays came down in orders from U.S. District Court judges in Yakima, Wash., Philadelphia, and New York City. Combined, the bans represent a sweeping effort to stop DeJoy's delays in their tracks and force him to roll them back.
"By August 13, the USPS had reduced the number of late trips by 71%," Sullivan said. But it needs those trips to deliver the mail on time, he said. Under public pressure a month later, DeJoy reversed course, the judge noted in his 40-page ruling on Oct. 10.
The NAACP, which sued, successfully "demonstrated that the injury" to the organization and its members "and they face a substantial risk that harm will recur," Sullivan wrote. That justified the immediate national injunction he ordered. He also said USPS couldn't stop his ban on DeJoy's delays by asking a higher court to forestall it until that court hears the case.
Sullivan took time out to rule against DeJoy even as he deals with another Trump trick: The Oval Office occupant's drive to drop the conviction of former National Security Adviser Michael Flynn on charges of lying to the FBI about his illegal contacts with the Russians during and after the 2016 campaign.
Not just voters and postal customers would get hurt by DeJoy's delays, Sullivan said. So would the NAACP. The civil rights group virtually proved it had to divert money and people from its ongoing voter registration, get-out-the-vote, and voter protection campaigns to battle DeJoy. Buried in his order, Sullivan noted the delays particularly harm voters, and customers, of color.
And just to make sure DeJoy and his minions got the point, Sullivan also said USPS could not institute such sweeping changes without defending them at a Postal Regulatory Commission hearing, and it didn't. If the panel had held hearings, postal customers would have had their own chance to object and present evidence of harm. Instead, the NAACP had to do that in his court, and did, the judge said.
DeJoy, a GOP big giver whom White House occupant Donald Trump hand-picked earlier this year to run the Postal Service, instituted a series of actions that, cumulatively, slowed and stalled election materials, including ballots.
Those moves included disassembling, and in many cases destroying, 671 sorting machines that handle the large-sized envelopes which contain ballots and their accompanying materials. And DeJoy virtually banned overtime for workers.
He also ordered postal trucks to leave for their routes even if they weren't fully loaded, leaving hundreds of thousands of pieces of first-class mail—everything from ballots to bills to medicines—on loading dock floors.
And they couldn't leave after 5 p.m., DeJoy ordered. No late time, no overtime, to deliver and pick up election mail, the Postmaster General decreed. Sullivan brought that delay to a halt.
The cumulative effect of all the moves was to make a mess of the mail, at a time when, due to the coronavirus pandemic, more than half of all voters may well mail in their ballots, thus avoiding the health hazard of waiting in lines to vote as the plague rages.
And DeJoy's delays also accompanied Trump's lies that mail-in voting is a giant fraud.
DeJoy's decisions also delayed other vital first-class mail.  Sullivan cited one example the NAACP provided: Disabled veteran Earl Graham testified medications his VA doctor ordered from him had been arriving by express mail within two days of the prescription.
After DeJoy instituted his delays, Graham's medicines took two weeks or longer to arrive, leaving him in acute pain, Sullivan quoted the former serviceman as saying. That's been going on since mid-August.
Such DeJoy delays harm postal customers and warrants the injunction, Sullivan ruled.
"The balance of the equities and the public interest favor an injunction," Sullivan wrote. USPS brass "identify no harms to themselves" while the NAACP "demonstrated serious, immediate, and recurring harms to its members and to itself as an organization.
And DeJoy's "suggestion that an injunction could require the court to oversee the USPS's 'day-to-day activities' is without merit" since the injunction covers only DeJoy's order governing the trucks, their routes, and their times.
And, the judge drily noted, "There is a substantial public interest 'in having governmental agencies abide by the federal laws that govern their existence and operations.'" DeJoy didn't do that, Sullivan declared, because the Postmaster General instituted his moves with no hearings at all.
Just to make sure DeJoy obeys, Sullivan closed off one trick Trump's Postmaster General could use: Taking the mess to a higher court and stalling the case—and his injunction—until after the election. Even if DeJoy appeals his ruling, Sullivan added it will stand until the appeal is decided.
Meanwhile, the Washington Post previously reported USPS workers interviewed described active resistance on shop floors to DeJoy's delays, so much so that in many cases, local supervisors gave up trying to enforce those edicts. Indeed, the article added, some of the supervisors side with the workers.
Mechanics in New York stalled dismantling and removal of the sorting machines, and the supervisor gave up. Letter Carriers in Michigan sorted their mail—all their mail—first, then started their routes late. Ohio postal clerks went through stalled mail, pulling out prescriptions and benefit checks to make sure customers got them quickly, and Pennsylvania workers found excuses, such as heavy traffic or every USPS worker's bane, a menacing dog, to use more time and completely finish their routes.
The postal unions have no comments on the Post's story, but the Letter Carriers reported they, the Postal Workers and the Mail Handlers/Laborers "pushed back" against "the narrative" Trump has peddled about vote fraud by mail and against doubts the USPS could handle the election mail load. The unions also forced USPS brass into joint worker-boss national and task forces on how to give top priority to election mail.
"We have made progress in continuing past policies and efforts as well as developing additional protocols and commitments to ensure that election mail is handled appropriately," NALC said.
"The APWU calls on the Postal Service to keep its promises and follow the rule of law," the union said after the first injunction against DeJoy's delays. "And the APWU will be there to make sure it does, working at every level to make sure election mail is handled with the same care and speed that has always been the Postal Service's tradition for voting by mail."