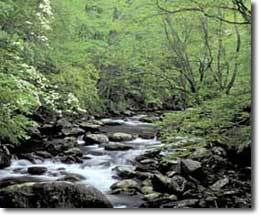 WASHINGTON, D.C. — Visiting a national park this summer? If so, you should expect reduced law enforcement protection, longer emergency response times, fewer lifeguards, scaled back water and trail safety patrols, dirtier campgrounds and other visibly deteriorating facilities and resources, according to a major new report based on a 37-park review by the Coalition of National Park Service Retirees (CNPSR), an organization of more than 515 former NPS employees with an accumulated 15,000 years of national park experience.
Entitled "Reality Check: What Visitors to America's National Parks Will Experience During Summer 2006," the CNPSR report concludes: "Despite 'happy talk' assurances from political appointees at the Department of the Interior and National Park Service, all is not well this summer in America's national parks." The report predicts "major problems" will be evident this summer "and that the problems will only grow worse in the coming years."
• Gettysburg National Military Park ranger patrols were cut 25 percent and historic exhibits remain in need of repair and maintenance.
• Denali National Park was force to cut emergency response personnel, even though ambulance runs are up 38 percent.
• Fort Smith National Historic Site can no longer afford a law enforcement ranger, with the superintendent working the front desk in the visitor center during the winter.
• Glen Canyon National Recreation Area was forced to reduce lake and river boat patrols.
• Indiana Dunes National Lakeshore cannot patrol remote areas and rangers are reactive only, unable to mingle with the public or to educate visitors; the water safety program as been reduced to one beach and only three lifeguards.
• Olympic National Park has longer law enforcement response times to visitor assistance calls, with an increased potential for more crimes due to lack of deterrence.
• Shenandoah National Park will shutter a visitor center and end the interpretive nature programs in a major section of the park, forcing visitors to drive 50 miles for such services.
• Acadia National Park will have less litter patrol, tree trimming, road sweeping and the park will have no repair of vehicles; trail-side restrooms will be closed during winter.
Bill Wade, the former superintendent of Shenandoah National Park and chair of the Coalition's executive council, said, "The budget crisis in our parks is real and it will be felt keenly by park visitors this summer. Nearly all surveyed parks will have fewer law enforcement rangers on the job this summer to protect park visitors and park resources. Our intention here is not to be alarmist, but to ensure that American citizens and lawmakers know the facts. Forget about cutting the flesh or any 'fat,' we are now cutting deeply into the sinews and bones of our national parks. Congressional budget increases of recent years have been welcome, but these modest hikes have only succeeded in bringing some parks out of the depths of the financial abyss."
Bill Supernaugh, the former superintendent of Badlands National Park and an executive council member, said, "Effectively, there is no meaningful preventative maintenance program today in the NPS because very few parks now have the resources to carry out such a program."