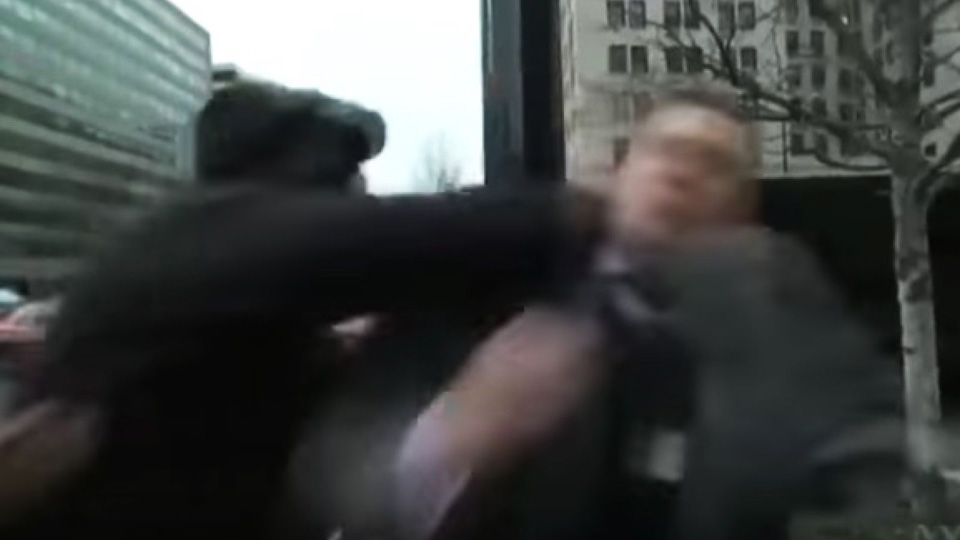 The Los Angeles Times has revealed that The National Policy Institute, a white supremacist hate group run by neo-Nazi Richard Spencer, has lost its 501(c)(3) tax status retroactively to May 2016. The investigation found that the correct paperwork had not been filed for 3 years.
"I don't want to make a comment because I don't understand this stuff. It's a bit embarrassing, but it's not good," said Spencer on the matter.
However, as of press time, National Policy Institute's website, which describes the organization as "dedicated to the heritage, identity, and future of people of European descent in the United States," still claims to be a registered nonprofit, which could land them in further legal hot water.
Furthermore, The National Policy Institute is incorporated in Virginia, but since February, the state regulatory body that oversees nonprofit and charitable organizations has listed NPI as "not authorized to solicit in Virginia." Why? Not because of the racist pseudoscience NPI traffics in, but because they sent in incomplete forms.
The stunning incompetence unveiled by the L.A. Times reporting goes further. National Policy Institute raised funds during the election year by making partisan political endorsements, another big no-no for 501(c)(3) organizations.
"I invite you to join us in the fight against Hillary Clinton, and the liberal agenda that's haunted our country for generations," the pitch in question reads.
In light of these revelations, it's time to evaluate the old stereotype of fascists "keeping the trains running on time." Does Richard Spencer know how much paperwork it takes to schedule mass transit?