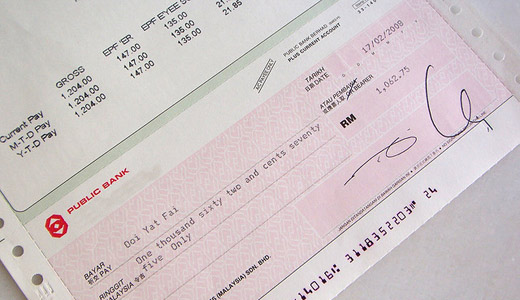 America's workers are living on the brink of disaster, with 40 percent living paycheck to paycheck, according to a new CareerBuilder survey.
Even worse than that, 37 percent say they sometimes need to rely on the next payday to make ends meet.
Although the percentage of those living for payday has decreased from 42 percent in 2011 and from 46 percent in 2008, the height of the recession, the news is not good.
The survey also found that women (44 percent) are more likely than men (36 percent) to be living on the paycheck to paycheck treadmill. Fully 25 percent of all female workers missed a monthly payment at least once over the last year, as opposed to 17 percent of men.
Also alarming is that 27 percent of workers are unable to save anything each month. Only thirty percent save more than $250 a month and only 10 percent save more than $1,000.
CareerBuilder, which is the nation's largest online job site also found, in its survey, that those most likely to be living paycheck to paycheck are workers between the ages of 45 and 54. (43 percent)
The Huffington Post examined the reasons this age group is having the toughest time making ends meet.
One of the biggest factors cited in the Huffington Post article is the squeeze of supporting children and family. Some 90 percent of boomers shoulder this burden and a quarter of all workers over 50 used up all of their savings during the recession. Health problems not present in younger people also increase personal debt, according to the article with injury and illness remaining the biggest cause of personal debt for all groups of workers.
The AFL-CIO says that the problems cited in the new survey and the declining standard of living for middle and working-class Americans is no accident.
Tula Connell explains on the AFL-CIO Now blog today that the U.S. trade policies, , depleted the nation's manufacturing base..
Federal tax policies, in addition, promoted inequality, she said, rewarding wealth over work and "leaving us without enough money to fund our public infrastructure
or the education and training we need in a global economy."
Compounding the problem, the AFL-CIO says, is that employers and lawmakers have made conscious and coordinated efforts to delegitimize government and destroy unions, all of which takes away the ability of working people to stand up to corporate excess.
There are serious implications in the report for the 2012 elections, says Connell: "The Romney-Ryan ticket, with its support for offshoring jobs, massive tax cuts for the wealthy, and calls to defund core public programs like bridge and street maintenance, education, Social Security and Medicare, would further financially sink America's middle and working class.
"The thought of how many U.S. workers would be living paycheck to paycheck at the end of the Romney administration is chilling," she said.
Photo: yat fai ooi // CC 2.0