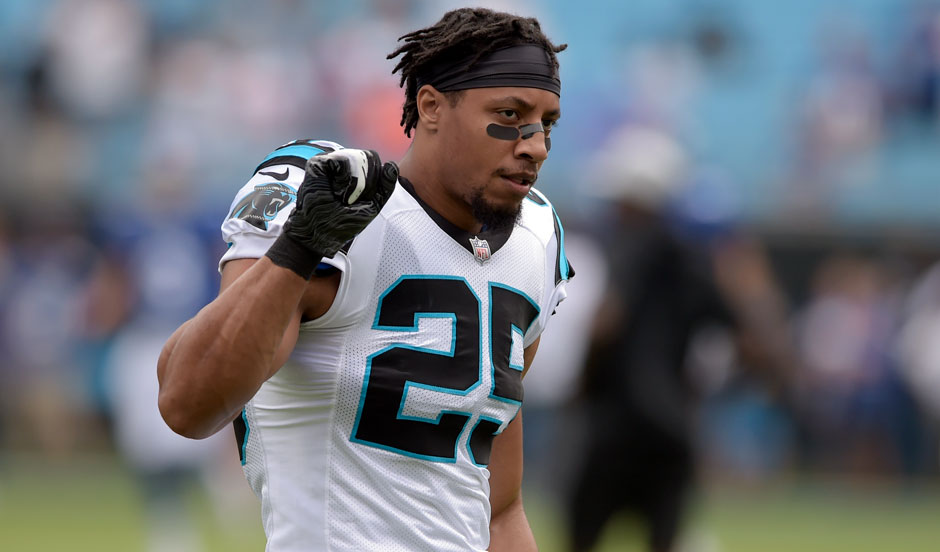 Carolina Panthers safety Eric Reid's grievance against the Cincinnati Bengals, filed by the NFL Players Association on his behalf, has been denied.
Arbitrator Shyam Das ruled in favor of the Bengals organization.
The NFLPA and Reid argued the Bengals' decision to pass on Reid while a free agent was based solely on his answer to their question about the national anthem protest.
During a visit with the team last offseason, Reid claimed the Bengals' owner asked him if he would continue to kneel during the national anthem if signed. The NFLPA believed the question constituted a precondition of employment in violation of the collective bargaining agreement (CBA) since the league had yet to institute its anthem policy requiring players to either stand or stay in the locker room.
The anthem policy was later put on hold indefinitely as both sides—players and league—continue conversations in an effort to reach a mutual resolution and policy.
Das found it was within the owner's and team's rights to ask that question of Reid and did not violate the CBA.
The NFLPA issued the following statement disagreeing with the decision:
"Arbitrator Shyam Das issued a decision yesterday siding with management and denying Eric Reid's claim against the Cincinnati Bengals. We are disappointed in this decision, especially since the arbitrator affirms the facts which our filing was based upon and provides no in-depth analysis of why management can engage in behavior that violates fair hiring practices.
"Despite this decision, we are thrilled that Eric Reid is back with an NFL club doing the job he loves and our hope is that Colin Kaepernick follows him back to the playing field soon. We will review the decision more carefully with Eric and his lawyers to consider our next steps."
Reid was the first San Francisco 49ers teammate to support Colin Kaepernick and the "take a knee" protest to raise awareness of racism and police brutality against Black Americans in 2016.
Reid remained a free agent until September 2018 when he was signed by the Panthers organization. He continues to kneel during the national anthem and protest injustice off the gridiron.
Reid got into an argument with Philadelphia Eagles safety and co-founder of the Players Coalition, Sunday after calling Jenkins a "sellout."
"He co-opted with the movement that was started by Colin to get his organization started. It was cowardly. He sold us out," Reid told reporters.
Reid and several other players stepped down from the coalition November 2017, disagreeing with the protest deal reached with the league, calling them an "NFL-funded subversion group.
While this grievance was denied, Reid still has a pending collusion grievance against the league. Though a hearing is not expected in the near future.
Collin Kaepernick's collusion will be heading to trial later this year.