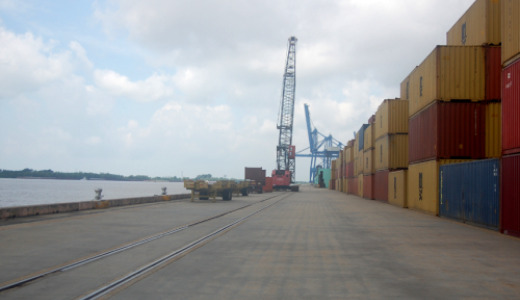 (First in a series of on-the-scene People's World reports from the Gulf area, on the impact of the BP oil rig disaster. Future articles will include interviews with local labor leaders and workers, fishermen, environmentalists and community activists.)
NEW ORLEANS – An 80-ton box made of concrete and steel that took weeks to build sits useless on the sea floor southeast of here, leaving oil gushing for at least three more months in the aftermath of last month's BP oil rig explosion. It is expected to take that long before a relief well can intercept and seal the leaking one.
Labor and community leaders here are saying that the oil spill disaster, like the Katrina debacle, resulted from the Bush administration's refusal to regulate big business. During the Bush years, they note, BP was allowed to drill without taking precautions for a possible oil leak. Some are saying that what occurred here results from a decision by the Bush administration to turn over the public property rights of the people of this region to a private corporation that ended up using that property to destroy the environment.
Climate Progress noted today that "the underlying cause of the oil disaster was hubris and arrogance. If BP turns out to be guilty of malfeasance too, violating federal regulations – as The New York Times has said – then you'd have the Four Horsemen of the Apocalypse."
Stepped up lobbying efforts by BP seem finally to be falling on deaf ears in Congress.
Both Democrats and Republicans are saying a March 31 proposal to expand offshore drilling is all but dead.
The Senate Energy Committee is expected to subject leaders of BP to intense questioning on Capitol Hill today.
Photo: The port of New Orleans and other Gulf ports face possible shutdown due to the widening oil spill. (PW/Blake Deppe)