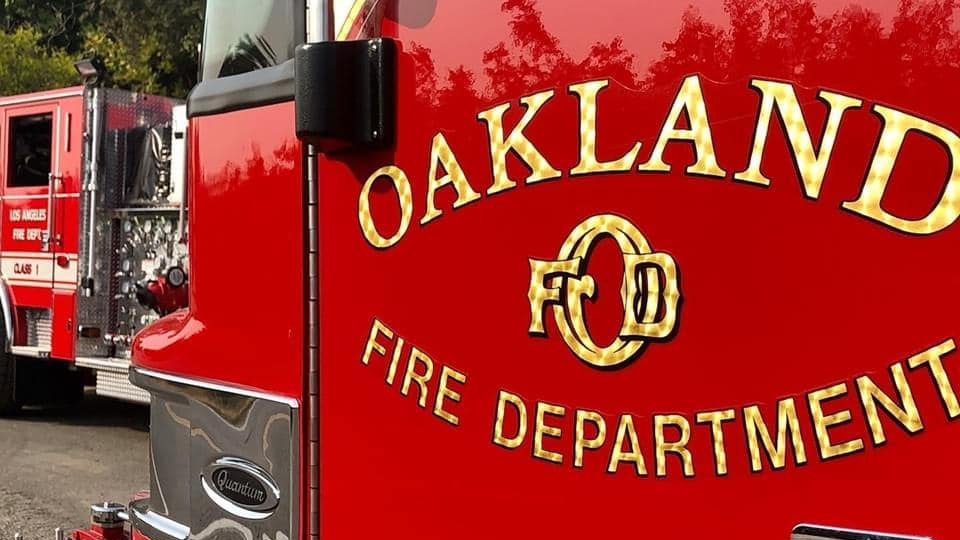 OAKLAND, Calif. – An innovative program to provide trained civilian responders for mental health and other nonviolent crisis calls, instead of armed law enforcement, moved a step closer March 16 with unanimous City Council passage of legislation that will launch a pilot project within Oakland's Fire Department.
The Council's actions include an ordinance amending Oakland Fire Department duties to include administering the program, MACRO/Mobile Assistance Community Responders of Oakland, and a resolution supporting rapid, community-informed implementation of the program's pilot phase within the Fire Department, with city employees. The City Council is to receive monthly progress reports, and an independent consultant will evaluate the pilot phase.
The pilot is to launch in East Oakland, with West Oakland and the Fruitvale area seen as next in line.
The MACRO program is designed to reduce the city's reliance on law enforcement responses by offering an alternative with teams of emergency medical technicians and counselors/crisis responders providing medical assessment, de-escalation, and connection to needed behavioral and physical health care.
It focuses on input from Oakland communities most impacted by violence, including people who have been involved in the criminal legal system, unhoused people, domestic violence survivors, youth, and survivors of state violence, among others.
MACRO draws inspiration from successful programs in other cities, including Eugene, Oregon's more than 30 years' experience with its CAHOOTS (Crisis Assistance Helping Out On The Streets) mobile crisis intervention program where trained medical and mental health workers provide a non-law enforcement response to mental health crisis calls.
A recent poll found that some 58 percent of Oaklanders favor someone other than law enforcement responding to nonviolent emergencies including mental health crises.
"We are developing a model that's unique to Oakland, provides a public health response to mental health crises, and centers a community, civilian response to these crises, City Council President Nikki Fortunato Bas said in a statement. Bas authored the legislation together with Councilmember Dan Kalb.
Bas says a Community Advisory Board will be led by people experienced in providing mental health support to survivors of state violence and other impacted communities, adding that the program "will show that we can improve community safety and save lives," while letting Oakland's Police Department focus on and improve response times to the most urgent calls like homicides and gun violence.
She also advocates that in MACRO's hiring process, community members who have perpetrated and experienced violence should be considered for positions as responders, as the program works toward program staffing that is highly representative of the communities being served.
Participants in 90 minutes of public comment that preceded the Council's vote were overwhelmingly supportive of the program and of its administration by the Fire Department.
Among those speaking was Cat Brooks, co-founder of the Anti Police-Terror Project, a Black-led multiracial coalition working to end police terror in communities of color. "I don't think I've ever been so excited about a piece of legislation that represents true partnership between community, labor, and folks we elect to sit in those seats," she said.
"This is not an Oakland problem, it's a national problem," Brooks said, "but Oakland has the chance to be in the vanguard, to do it right."
Yeon Park, an Alameda County mental health specialist and a leader in SEIU Local 1021, also supported launching the MACRO pilot with city workers and trained staff who have expertise in working with the community.
"Police shooting victims are often in the midst of a mental health crisis," Park said, "and sending cops to respond to the mental health crisis is a barrier to de-escalating the mental health issues."
By the time the Council voted its unanimous approval of the program, all eight councilmembers had signed on as co-sponsors.
Vice Mayor and former Council President Rebecca Kaplan emphasized that MACRO had emerged from "a strong and extensive community effort … This really came out of community," she said, with many grassroots advocates and organizations "pushing for this for several years." Kaplan also emphasized the importance of valuing and including community input as the pilot launches.