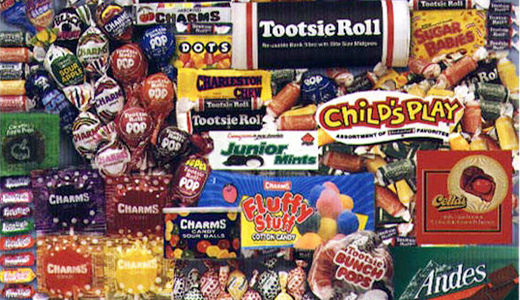 If your wondering, which costumes you or your kids, are wearing this Halloween or which treats to choose from, then look no further because labor and environmental groups may have the answer.
Trick or treaters are literally in for a treat this year, say labor leaders. They're asking households to support union-made Halloween candy. And it's the good stuff too, they add.
According to the Bakery, Confectionary, Tobacco Workers and Grain Millers (BCTGM) union, certain union-made treats are worth supporting this year.
BCTGM Local 1 in Chicago makes products from Tootsie Roll Industries, including Halloween favorites the classic Tootsie Roll and Tootsie Pop along with Junior Mints, Andes mints and Dubble Bubble bubble gum.
Other candies to keep in mind are those made by New England Confectionery Co. that employs members with BCTGM Local 348 in Cambridge, Mass. Multicolored wafers, Clark Bars, Mary Janes Original peanut butter chews, Thin mints and more are made there. The union local also produces more than 8 billion Sweethearts-brand Conversation Hearts annually, making it the top-selling candy for Valentine's Day, note union officials.
Like Jelly Beans? Who doesn't? Well, in Oakland, Calif., members of BCTGM Local 125 at Herman Goelitz Candy Co. make these delicious colored treats along with other Halloween favorites, like candy corn and other goodies.
Do you have a more acquired taste, perhaps one that involves chocolate? Union supporters say you should try Ghirardelli Chocolate Co. products made by BCTGM Local 125 members in Sand Francisco. Sounds yummy, right?
Still not satisfied and want more chocolate options well then how about Hershey and Nestle? Many of these products are union made including by BCTGM Local 404 in Hershey, Pa. Yet labor leaders warn even some of these all-American candy bars are being outsourced and using cheap labor in low-wage nations including Mexico, Brazil, Peru, Argentina and Jamaica. However imported goods, including candy, must carry a country or origin label, so beware for that.
Meanwhile, when it comes to spooky costumes, the scary part is not the fake blood or the scary masks – it's the environmental damage that they, once thrown away, can inflict on the environment, activists say.
According to Green Halloween, roughly 12,000 tons of landfill waste is created by Halloween costumes alone.
Used clothing collector USAgain, located in Chicago, says there is something parents and households can do about it.
Here are some tips to consider:
Buy used, because it's good for the planet and it's also good for your wallet. You'd be surprised what you can find in your neighborhood thrift shop.

Swap. Find neighbors and classmates your size and trade costumes from years past.

Use junk. Get creative with old trash.

Recycle. Don't toss your costume in the trash. Rather, drop it in a local clothing collection bin so it can be reused.
Image: AFL-CIO blog