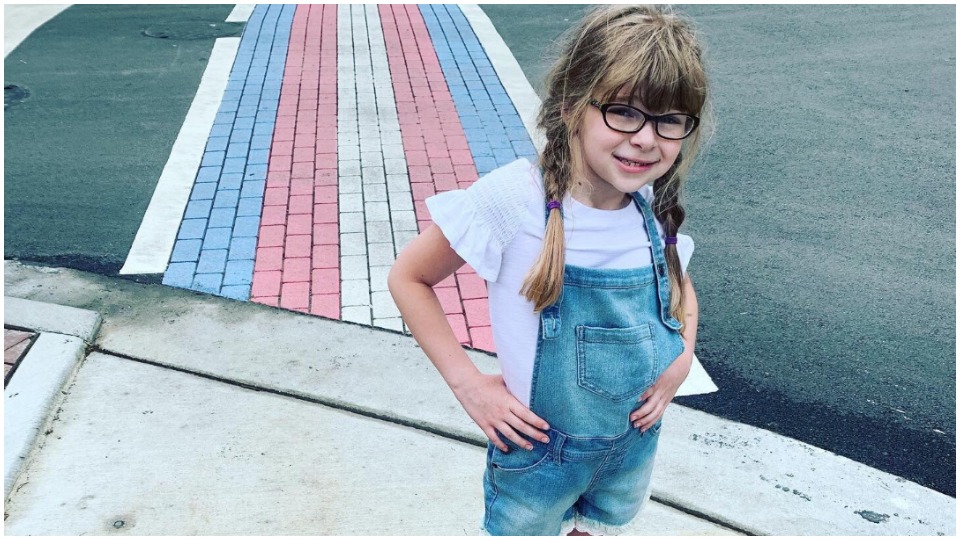 CHICAGO—At 2 years old, Noella started vocalizing her desire to be acknowledged as a girl. "People would say, what a cute little boy you have, and she would correct them and say, 'No, I'm a girl," says Dee Beth (they/them), Noella's parent and primary guardian. Recognizing the indicators of having a transgender child, Beth enlisted the support of Lurie's Hospital Children's Gender Development Clinic to confirm what they already suspected. By the time Noella was 4 years old, she had officially transitioned from "male to female" on documentation (sometimes described as MTF) and picked out a new name for herself.
This marked a pivotal moment in Noella's life; she went from being a shy, withdrawn child to blossoming into a charismatic, outgoing youth. At the time of her transition, Noella was one of the youngest kids Lurie's accepted into the gender development clinic. The program is typically reserved for adolescents, but it is becoming more common for transgender children to be acknowledged by the medical profession.
Studies from the TransYouth Project found that trans children often recognize their true gender identity at an early age, as opposed to the gender they were assigned at birth. They also respond to psychological gender-association tests, which evaluate how people view themselves within gender roles, as quickly and consistently as those who don't identify as trans.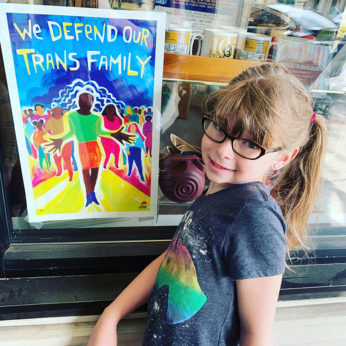 The reception to Noella's transition, however, was not all positive. At home, her biological father, Timothy McCord, struggled to accept her new gender identity. "He was very hesitant," says Beth. "He would misgender her all the time and try to force her to wear her brother's clothes whenever he would visit her."
Due to McCord's history of substance abuse issues, Beth was awarded full custody of both their children, daughter Noella, and son Levi. In accordance with standard parental visitation rights, McCord was still granted time to see the children throughout the week. Visitation times were typically reserved for when Beth was at work; McCord would have dinner with the children and put them to bed at Beth's house.
In July 2016, during their typical nighttime routine, McCord attempted to force Noella into "boy pajamas." Throughout this encounter, he forcefully twisted Noella's arm, resulting in a spiral fracture break. Upon realizing he had injured the minor, he then proceeded to treat her with over-the-counter medicine. "He [McCord] was a Cook Country medical examiner," says Beth of the incident. "He is someone who has extensive knowledge and background on what he was doing."
Although the medication succeeded to knock the minor out that night, the following morning Beth was woken up by screams of pain coming from Noella's bedroom. The incident was immediately reported to child protective services and McCord was arrested and charged with a Class X felony for aggravated child abuse.
The situation was initially treated with the severity it deserved. Aggravated battery of a child under the age of 13 in Illinois carries anywhere between six and 30 years in prison if convicted. The Class X is one of the most serious felony offenses on the books in Illinois. Even a first-time offender who has no criminal background is subject to a mandatory prison sentence if convicted.
Due to the blatantly transphobic nature of the situation, the family was assigned an LGBTQ advocate at the criminal courthouse. It was determined, however, that there wasn't enough official evidence to charge McCord with a hate crime. The decision highlighted the inability of the Cook Country criminal justice system—like many around the county—to adequately protect LGBTQ minors.
Despite overwhelming evidence of the risk factors associated with homophobia in the household, there are minimal legal protections in place for queer youth. Similarly, studies indicate that rejection and lack of support for transgender youth can result in gender dysphoria and increase risk factors for suicide. A large part of why LGBTQ youth disproportionately experience homelessness is due to the fact that they are often forced to escape abusive home situations.
These daunting statistics are partly why Beth is fighting so hard to keep their children away from McCord, and why they allege the Cook County Circuit Court has failed to protect them. "After everything Noella's been through, it would be detrimental to would have him near her." The mental health professionals Noella has been seeing since the incident have also reaffirmed similar concerns. "If it were you or me, and we got assaulted, nobody would tell us we should still be friends with our attacker," says Beth. "So why would we ask differently of a child who had damage done to them?
In 2018, after dragging out the legal proceedings for two years, McCord successfully pleaded guilty to a lesser charge with the help of two teams of lawyers. Beth maintains that he is continually being awarded privileges by courts due to his money and upper-class status, while their own daughter struggles to move on with her life. McCord's motion to get the charges reduced allows the defendant to receive probation in favor of jail time. This also opens up the possibility for McCord to regain visitation rights.
Unless the court determines that visitation will seriously endanger a child's physical, mental, or emotional health, Noella will be forced to reunite with her abuser. "If you're a parent, you'd think that you would want to have your child's best interest at heart," says Beth. "He's done exactly the opposite of that." When asked directly how she felt about the possibility of seeing her biological father again, Noella stated plainly, "I'd be really scared and sad, and I wouldn't like it at all."