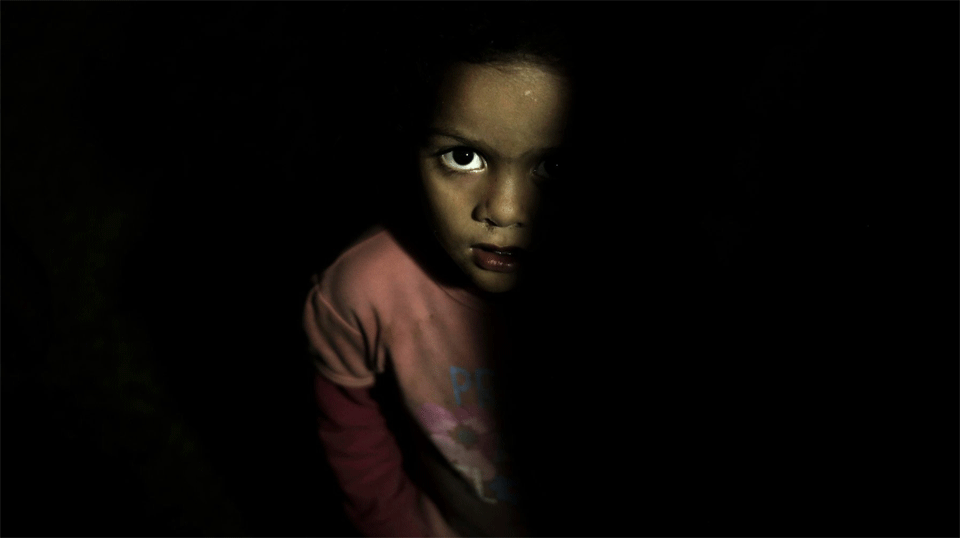 WASHINGTON—Peace activists nationwide, who strenuously lobbied lawmakers on the issue, cheered the U.S. Senate's 54-46 vote to end U.S. involvement in the Saudi-led Yemen War. Lawmakers invoked the War Powers Act in their blunt rebuke to President Donald Trump's pro-war actions. The Democratic-run House previously approved the anti-war move.
But just to make sure Trump got the point, one of the seven GOP war foes, libertarian-leaning Rand Paul of Kentucky, added a line to the anti-war measure that declares "nothing in this joint resolution may be construed as authorizing the use of military force." That addition sends it back to the House, which is likely to agree.
"We won!" Win Without War, one of the lead peace groups, cheered in a tweet. "The Senate just voted to end U.S. support for the brutal Saudi-led war in Yemen! We still have work to do, but this vote shows the power of the people to work for peace.
"WWW activists have called, emailed, and petitioned our members of Congress more than 280,219 times demanding an end to the war in Yemen. Today your voices were heard. We are honored and grateful to stand with all of you."
"This is historic. For the first time in 45 years, Congress is one step closer to withdrawing U.S. forces from an unauthorized war," Sen. Bernie Sanders, Ind-Vt., the lead sponsor of the anti-war move, S. J.Res. 7, said after the vote. "We must end the war in Yemen."
"Today we have the opportunity to reassert Congress's constitutional role over declaring war, and over putting American blood and treasure on the line," said GOP co-sponsor Mike Lee of Utah. "In this particular case, the evidence is clear that we ought not be involved in this unconstitutional, unjustified, and immoral war."
Anti-war groups, including U.S. Labor Against War, Code Pink, and Peace Action, had their members lobby lawmakers to vote against Trump and the Yemen War. "If it's wrong for others to interfere in our political process, why is it okay for the U.S. to do so to others?" asked John Bachtell, chair of the Communist Party USA, in a recent column.
USLAW, which forced the AFL-CIO in 2005 to turn against the George W. Bush administration's Iraq War, earlier this year added Yemen to its list of U.S. interventions it opposes, along with Venezuela.
"This Senate vote moves us one step closer to ending U.S. support for the catastrophic war in Yemen, a war that makes America complicit in the worst humanitarian crisis in the world," said Paul Kawika Martin, policy director for Peace Action.
And Kate Gould, legislative director for the Middle East for the Friends Committee on National Legislation, reported millions of activists called and lobbied their lawmakers for S. J.Res. 7. She called its passage "a decisive step" in ending U.S. "facilitation" of both the war and the humanitarian crisis there.
Win Without War quoted United Nations calculations that the war—which the Saudis run with U.S. reconnaissance, intelligence aid, and U.S.-made planes and bombs—could soon leave 14 million Yemenis to starve. Some 10,000 civilians have died and at least three million are refugees.
The war's genesis goes back to 1990, when the Saudis, with U.S. agreement, overthrew a 21-year-old National Front government in South Yemen—then called the People's Democratic Republic of Yemen—and later merged that nation with Aden. The Saudis and their allies hated both a Soviet military base and a government that questioned Western oil company influence in the Arabian Peninsula.
Save The Children reported in November that since the Saudis' most recent round of bombing began, some 85,000 children under the age of 5 have starved to death. And the bombs, news reports note, have hit not only hit their targets, the Houthis, but—among other things—a children's picnic, a hospital, and a wedding.
"The fact is the United States, with little media attention, has been Saudi Arabia's partner in this horrific war. We have been providing the bombs the Saudi-led coalition is using, refueling their planes before they drop those bombs and assisting with intelligence," Sanders told senators before the vote. "The bottom line is the United States should not be supporting a catastrophic war led by a despotic regime with a dangerous and irresponsible foreign policy."
"When I started talking about the humanitarian and security nightmare in Yemen four years ago, few noticed," tweeted one of the other two lead Senate sponsors, Chris Murphy of Connecticut. Their GOP sponsor, Utah's Mike Lee, reiterated Congress' responsibility to declare war, or not, and said S. J.Res. 7, by invoking the War Powers Act, is taking it back from presidents.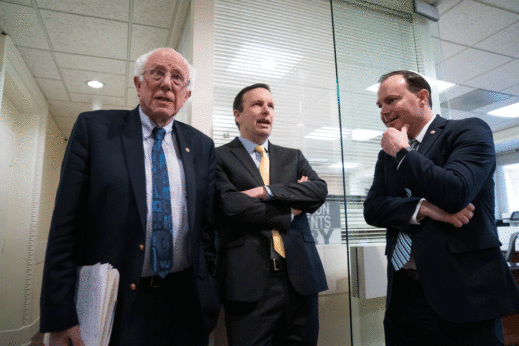 "This Yemeni-American is SO grateful to the many advocates, activists, partners, and allies that have fought to END U.S. support to the Saudi-led coalition that's been bombing my family's homeland for almost four years," Jehan Hakim tweeted to Win Without War.
"Saudi-led airstrikes are the leading cause of civilian casualties," the United Methodist Church's action arm reported. "The U.S. military—without authorization from the U.S. Congress—aids these airstrikes by providing midair refueling bombers, intelligence, logistical support, and targeting assistance. In addition to the deaths, the airstrikes have destroyed vital infrastructure, leading to the most extensive and fastest-growing cholera outbreak ever documented in modern history."
"In addition to the airstrikes, a blockade has been set up preventing food, medicine, and essential goods from getting to civilians…. The crisis is real, and there is something you can do about it."
Pro-Trump and pro-war senators drew criticism, too. All 46 votes against the resolution came from the GOP. One commenter tweeted to Win Without War that all the pro-war Republicans who spoke take campaign contributions from lobbyists for the Saudis. Freelance writer Anya Parampil asked Sen. Marco Rubio, R-Fla., who has been so outspoken in recent weeks about Venezuela's economic troubles: "If you care about human suffering so much, then why did you vote against a resolution ending U.S. support for the war on Yemen today? You support a war which has led to the worst humanitarian crisis since WWII. We see through your faux concern for Venezuela."