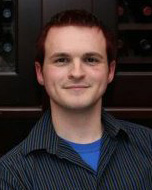 People's World sports writer Neil Parthun has been named Urbana Public TV Member of the Month for January 2013. The station serves the Urbana-Champaign, Ill., area, where Parthun, an Illinois native, has lived since 2001.
Parthun has hosted a radio edition of Not Another Sports Show since 2009 on community radio station WRFU ("Radio Free Urbana"), housed in the Urbana-Champaign Independent Media Center. For the past year he has worked with UPTV volunteer producers and staff to produce a television version of the same show.
As the show's title implies, Not Another Sports Show is not your average sports show. As with Neil's People's World columns, his show focuses on politics and social justice in sports, including labor issues.
Not Another Sports Show can be heard live on WRFU 104.5 FM every Saturday afternoon from 2 p.m. to 3 p.m. Central Time. That same episode is then shown on UPTV the following Wednesday evening. It's also available as a podcast. The show has a Facebook page as well.
Parthun also co-hosts a podcast about professional wrestling. You can listen to The Untitled Wrestling Show here.
Some of his recent People's World articles have dealt with gun culture and the Jovan Belcher tragedy, the 2012 baseball season, the NHL lockout as a major labor struggle, Lance Armstrong, and athletes and LGBT equality
A versatile guy, when he is not doing journalism and community media Neil teaches history at a local junior high school, reads comic books and spends time with his girlfriend, Lisa.
Congratulations, Neil.
Photo: Peoples World