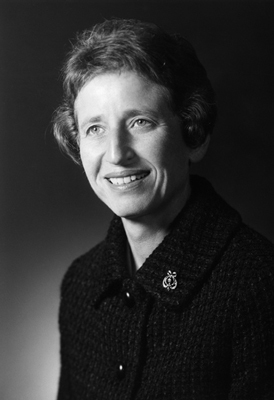 SAN FRANCISCO — Doris Brin Walker Roberson, a pioneering attorney and lifelong member of the Communist Party USA, who helped win victories in many of the 20th century's most important civil liberties and civil rights cases, died Aug. 13 following a stroke. She was 90 years old.
In the early 1970s, Walker was part of the legal team that successfully defended Angela Davis against murder, kidnapping and conspiracy charges, in a case called by Harvard University law professor Charles Ogletree Jr. "clearly the trial of the 20th century."
In 1956-1961, she successfully defended William and Sylvia Powell against Korean War sedition and treason charges after William Powell reported on Chinese officials' allegations that the U.S. and Japan were conducting germ warfare in Korea and China.
During the mid-50s McCarthy era, Walker represented people charged in California under the anti-communist Smith Act which was used to frame CPUSA leaders and others on trumped-up charges. Her work contributed to the historic 1957 Supreme Court decision that overturned Smith Act convictions. No further prosecutions were ever filed under the act.
She was also called to testify before the House Un-American Activities Committee and represented others called before the committee.
In 1970 Doris Walker was elected the first woman president of the National Lawyers Guild.
As a UCLA undergraduate, Walker became a Marxist and joined the CPUSA, remaining a member the rest of her life. She was the only woman in her class at the University of California's Boalt Law School, from which she graduated in 1942.
After a brief stint as a practicing lawyer, Walker known to family and friends as "Dobby" became a labor organizer in California canneries, which repeatedly fired her. Finally, after Cutter Labs (now Bayer) fired her, the resulting court case went all the way to the U.S. Supreme Court. Though the court refused to hear the case, Justice Black and Chief Justice Warren joined a powerful dissent by Justice Douglas asserting that her dismissal was not for misconduct, but rather "either because of her legitimate labor union activities or because of her political ideology or belief." Douglas called Walker's dismissal a flagrant violation of the First Amendment.
During this period she was also arrested in Mississippi as part of a women's delegation seeking to free Willie McGee, an African American falsely accused of rape.
From 1961 to 1977, Walker was a partner in the Oakland-based law firm, Treuhaft & Walker, focusing on free speech, civil rights and death penalty cases and during the Vietnam war draft cases.
Doris Brin Walker also played an important part in developing international human rights law, serving as vice president of the International Association of Democratic Lawyers in the 1970s, and as one of eight international observers at the South African Truth and Reconciliation Commission hearings led by Archbishop Desmond Tutu.
A staunch anti-war activist, Walker in 2004 submitted a resolution to the California Bar Association on behalf of the National Lawyers Guild Bay Area chapter, calling for investigation of claims the Bush administration used to justify the Iraq war, with an eye to possible impeachment. During the 2008 election campaign she contributed commentary supporting San Francisco anti-war ballot measures.
From 1952 until his death in 1977, Doris Walker was married to Mason Roberson, a founder of the Bay Area's first African American newspaper, The Spokesman. Roberson was for many years a reporter for and editor of the People's World, a predecessor of the PWW.
Doris Walker was a devoted fan of the San Francisco 49ers football team, and in her spare time an avid traveler, hiker and amateur naturalist.
She is survived by her daughter Emily Brin Roberson, granddaughter Iris Tamara Roberson Feldman — both of San Francisco —and her sister Jean Zembrosky of Minneapolis.