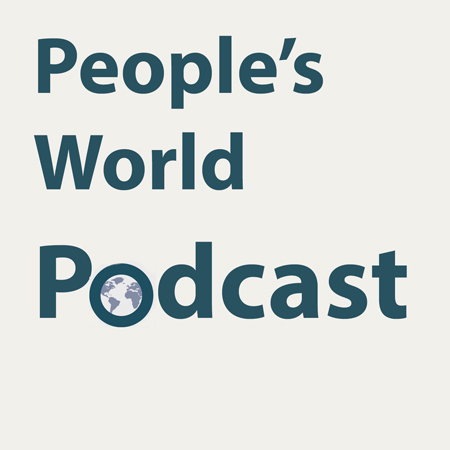 This week's People's World Podcast is a conversation between two of the most important young leaders in the people's movements today. Rasheen Aldridge is the director of Young Activists United in St. Louis, but that's definitely not all. He cut his organizing teeth in the Show Me $15 campaign, was active in Ferguson last year after the killing of Michael Brown and was named by Missouri Gov. Jay Nixon as the youngest member of the Ferguson Commission which was tasked with drafting policy recommendations in the aftermath of the tragedy.
Joining him is Tiffany Loftin, program coordinator for the Civil, Women's, and Human Rights Department at the AFL-CIO.
They talk about the intersections of race and class as well as the historic decision by the AFL-CIO to tackle head on the issue of racial justice.
Please subscribe to our podcast via iTunes or follow us on Soundcloud.