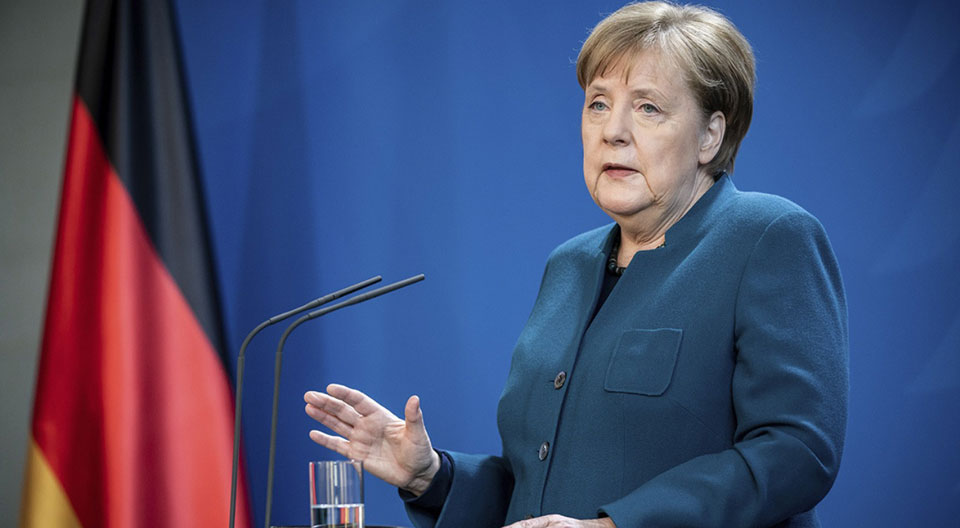 Political parties in the ruling coalitions in Germany's states are worried. They fear that the recent disastrous floods in that country could impact their chances in the impending national elections this fall.
Politicians – like everyone else in Germany – had ample warning from weather forecasters that something dangerous was coming, along with hints that it could be something very severe in these times of global warming. What they weren't prepared for was the fact that rivers would rise and flood entire towns in just seconds. What also reduced their focus on the coming potential floods was their preoccupation with the ongoing coronavirus crisis, as well as the resurgence of infections from variants in different parts of the country.
What is being done to abate the coronavirus infections has dominated the discussion in the leadup to the Sept. 26 elections. The distraction of it left many political leaders unable to deal with the immediate catastrophe and horror posed by the floods.
Perhaps the state hit hardest was Rhineland-Palatinate, with a female Social Democrat as its premier. The neighboring state, affected almost as badly, was North Rhine-Westfalia, headed instead by a Christian Democrat, Armin Laschet, who is contending for the job as chancellor on Sept. 26, since that position is being vacated by Christian Democrat Angela Merkel.
The third state inundated by rushing waters was Bavaria, which is run by a leader of the Christian Social Union, a partner of Laschet's party (who tried without success to beat him out as candidate).
Berlin resident Victor Grossman, an author and activist with the Left Party and a frequent contributor to People's World, remarked, "None of them want to be blamed, all of them have to be careful not to seem to be using the floods for purpose of one-up-man-ship or avoiding blame and win political points with voters."
Grossman added, however, that the major problem in this crisis is a structural one, a dilemma seen also in the U.S. when there is a severe crisis with national implications.
"The main fault seems to be the sharp division of Germany into states with separate administrations," said Grossman. This is the case "even when dealing with general national catastrophes; there's a lack of cohesion. On top of that, there's the general mismanagement typical in so many fields." He added that "the giant flooding, partly predicted but not always properly dealt with in terms of warning the population, a matter still being argued over, was indeed so unprecedently huge and awful that one should be careful at placing too much blame on anyone, even on capitalism."
"The big question now," he said, "is how well they will guard against the expected repeats, and how they will deal with the damage and loss to so many people, without the procrastination and hard-hearted neglect once the events are no longer in the headlines."
That is where the issue of social systems comes into play, he noted. It raises questions, according to Grossman, "about what effect different social systems have on those worst hit by crises like this one."