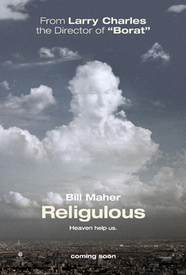 Once again the Toronto International Film Festival is gearing up to present one of the Western hemisphere's most prestigious cinematic events. The festival will host over 300 films of all types from 64 countries, presented to one of the largest audiences of film lovers, over 340,000+ admissions. In addition, over 500 prominent directors and actors plan to attend the Festival that is divided into several major categories such as Masters, Contemporary World Cinema, Real to Reel and 15 others.
For progressives, there will again be a plethora of new films. Just in the category of documentaries alone, there is a wealth of great cinematic choices: "Blood Trail" follows the work of war photographer Robert King for over 15 years; "Citizen Juling" covers the quest for justice in Thailand; the intellectually stimulating "Examined Life" allows several modern philosophers, including Cornell West and Slavov Zizek, to expound on contemporary social issues.
"Upstream Battle," "Under Rich Earth" and "Food, Inc."each address corporate greed and inspire activism around environmental issues.
"The Heart of Jenin" tells a compassionate tale of a young Palestinian boy who was killed and his organs were donated to three Israeli recipients who each have unique stories to tell.
"Killing Kasztner" retells the WWII story of the famous doctor who helped free over 1,600 Hungarian Jews and was later reviled by the Israeli community and assassinated in 1957.
"Unwanted Witness" is about Hollman Morris, yet another war correspondent trying to tell the story of the voiceless masses in war torn countries around the world. "Sea Point Days" examines the current transition in South African society. "Yes Madam, Sir" follows the career of India's controversial human rights and justice advocate, Kiran Bedi.
"Witch Hunt," produced by Sean Penn, explores the controversial sex abuse cases that flourished in California courts in the eighties. And "A Time to Stir" is an epic four-hour work that looks at the tumultuous events of the 1968 Columbia University student strike.
There are also several discussion panels, one that includes clips from the upcoming documentary "The People Speak" featuring a discussion on stage between historian and social activist Howard Zinn, and actors Matt Damon and Josh Brolin. Master Directors Agnès Varda, Terence Davies and Deepa Mehta will attend to showcase films that have inspired them or have marked a significant period in their careers.
There are many dramatic films dealing with events in history that are of interest to progressive viewers: "Return to Hansala" covers the plight of African migrants in Europe; "Flame & Citron" tells the tale of two resistance fighters in Nazi-occupied Copenhagen; "Firaaq" traces the emotional journey of those caught up in the religious pogroms that took place in the Indian state of Gujarat in early 2002; "Passchendaele" is a Canadian epic about a battle in the First World War; "Last Stop 174" carries on the drama of the Brazilian bus hijacker that was brought to world attention in "Bus 174."
"A Woman in Berlin" relives the 1945 Red Army liberation of Nazi Germany; a unique working class musical "Faubourg 36" is set during the 1936 springtime election of a left-wing government that brings wild new hope but also the beginning of religious fundamentalism.
Spike Lee's "Miracle at St. Anna" chronicles the story of four Back American Army soldiers; and "Il Divo" tells about one of the most powerful figures in the history of Italian politics, Giulio Andreotti.
Some of the numerous feature films from around the world include "Horn of Plenty" by Cuban Juan Carlos Tabío (of "Strawberries and Chocolate"), a lighthearted comedy about the socio-economic hardships Cubans are facing. The Palestinian film "Laila's Birthday" by Rashid Masharawi tells about the difficulties a man faces getting through all the checkpoints to attend his daughters 10th birthday.
Tim Robbins stars in the road movie, "The Lucky Ones" about U.S. soldiers returning from war; "Nothing But the Truth" stars Kate Beckinsale as a Washington D.C. reporter who writes an explosive story about a government scandal in which she reveals the name of a covert CIA agent; and "Religulous" features Bill Maher's travels around the globe interviewing people about God and religion.
Certainly one of the most anticipated films of the festival will be Steven Soderbergh's compelling epic film "Che" that premiered at Cannes, and stars award-winning actor Benicio del Toro in the title role. They will be hoping to pick up an American distributor at the festival.
For more details on all the films being screened in Toronto this year, check out .