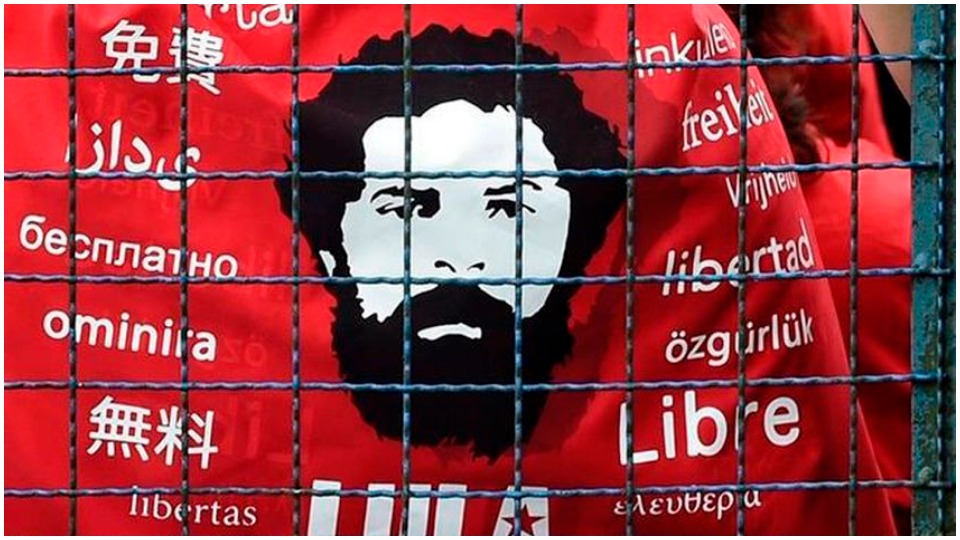 Former Brazilian President Luiz Inácio Lula da Silva was the subject of a plot to keep him in jail and stop him winning the 2018 presidential election, according to leaked documents.
The Intercept website accused Brazilian Justice Minister Sérgio Moro of leaking information and advising prosecutors working on a lengthy anti-corruption probe into high-profile business leaders and politicians known as "Operation Car Wash."
They warned of a "systemized abuse of prosecutorial powers" and said the "trove of materials" leaked to them exposed "a long-denied political and ideological agenda."
According to The Intercept, Moro advised lead prosecutor Deltan Dallagnol for two years on how to best structure the corruption case against Lula. This was despite the legal requirement for Moro to judge the case as a neutral arbiter.
Other leaked documents show prosecutors agreeing that there was a lack of evidence that Lula received bribes from a construction company.
Lula was sentenced to 12 years in prison on corruption charges as a result of the investigations. He denied the allegations, which were branded a form of "lawfare" by his Workers Party (PT) and legal team.
They claimed it was a deliberate ploy to prevent him standing for election. Polls had showed the country's most popular politician comfortably leading the presidential race until a court ruled against his candidacy.
The election was eventually won by the far-right former army captain Jair Bolsonaro.
Journalists at The Intercept said material sent by an anonymous source detailed private discussions, audio recordings, videos, and photographs showing "serious wrongdoing, unethical behavior, and systematic deceit."
"Moro secretly and unethically collaborated with the Car Wash prosecutors to help design the case against Lula," The Intercept says.
It adds: "Car Wash prosecutors spoke openly of their desire to prevent the PT from winning the election and took steps to carry out that agenda."
Moro was a leading federal judge and prosecutor in the Car Wash case. He presided over Lula's case and handed him an additional 13-year sentence in February this year.
Bolsonaro appointed Moro as justice minister soon after assuming the Brazilian presidency in January. He is an avowed opponent of Lula and said he hopes the former leader "rots in jail."
Moro denies the allegations against him and said the "criminal invasion of prosecutors' cell phones had been 'taken out of context'."
"Careful reading reveals that there is nothing there, despite the sensational material," he said.
Lula's Twitter account linked to The Intercept articles and said simply: "The truth will prevail."
Morning Star