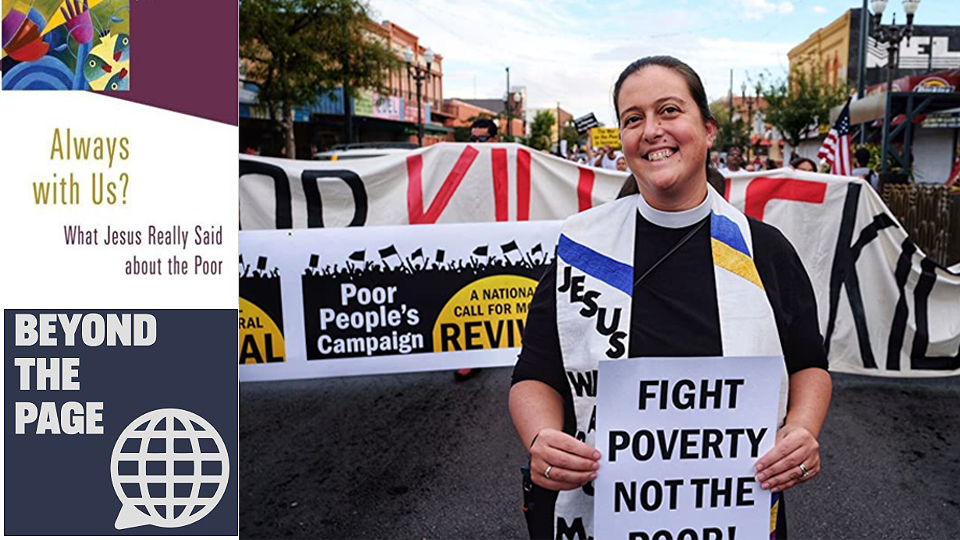 Beyond the Page is a companion podcast to the award-winning publication People's World. With every episode, we'll take you deeper into the topics covered at PeoplesWorld.org. Our program brings you in-depth interviews with journalists and activists on the most pressing stories in progressive politics, labor, and the struggle for socialism in the United States.
As the tumultuous year of 2020 comes to an end it is clear that many battles lay ahead for working people. Relief is still needed for those suffering under a global pandemic that has seen an alarming increase in unemployment, sickness, and death. Despite these issues, activists have stepped up to the plate in calling for help and progressive change. The Poor People's Campaign is one of those organizations.
The Poor People's Campaign: A National Call for Moral Revival aims to build a moral fusion movement to address the five interlocking injustices of systemic racism, systemic poverty, ecological devastation, the war economy and militarism, and a distorted moral narrative of religious nationalism. In this episode, we speak with the organization's co-chair Rev. Liz Theoharis.
Speaking on recent wide-ranging policy agendas the Poor People's Campaign put forth to the incoming White House administration, Rev. Theoharis addresses the need for relief to working people during the pandemic, combating voter suppression, and the weaponization of religion against the poor in U.S. politics.
Listen below and make sure to tell us what you think!
Listen and download directly on iTunes, Spotify, and Stitcher.
Listen to previous episodes of the Beyond the Page podcast.