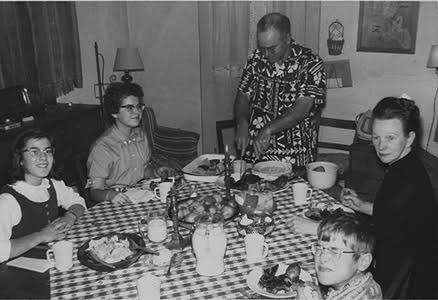 SEQUIM, Wash. – An item in the Port Angeles Evening News reports that as of 1968, Mary Brown had served as Postmaster of Sequim for 32 years having been appointed to the post on Nov. 16, 1936.
How many more years she served in that position I do not know. Perhaps she reached 40 years in that post before retiring.
It made her one of the most visible people in our little town, presiding over the cramped Post Office next door to Sequim Drugs on Washington Avenue. She drove to the Post Office from her charming cottage in downtown Sequim every day in an Isetta, a tiny little Italian single cylinder vehicle.
Doubtless she was appointed postmaster as a reward for her outspoken advocacy of President Franklin Roosevelt's reelection in 1936. The Evening News of Nov. 7, 1936 reports that Mrs. Brown, at that time serving as Sequim City Clerk, had made bets with 30 or more of her Republican friends that Roosevelt would win.
Too cash-strapped to cover their bets in currency, these Republicans, most of them farmers, wagered their cabbage, carrots, beets, potatoes, milk and cream, and a smoked ham shank or two betting on Republican, Alf Landon. If she could collect her winnings, Mrs. Brown would provide a wholesome diet for herself and her children, that winter, the Evening News reported.
Often, she posted notices in the local media like this one in the June 10, 1965 Evening News: "Will the party who dropped the live rat in our street mail box last week come forth, claim his property, pay the cost of upkeep and also the fee for the cardiograph it necessitated for the postmaster."
I knew Mary Brown in my childhood and youth. She was a tall, handsome, woman with shrewd, intelligent eyes. She was a native of County Cork, Ireland, and conversed with a droll, witty, Irish accent. She was turning gray when I knew her but there was a tinge in her hair that suggested that as a young woman she had been a flaming redhead with a fiery temper to go with it.
Either my brothers, sisters or I went to the Post Office every afternoon on our way home from school to pick up our mail in one of the little postal boxes with the combination locks in the lobby. There would be Mrs. Brown or one of the clerks to hand us packages too big to fit in our mail box.
We had moved here in 1948 after buying the Steve Tripp farm up on Bell Hill, a steep, rocky, place with 25 cows, a barn, a dog named Trixie and the tall, stately clapboard farmhouse built by Sequim pioneer, John Bell.
My father had been blacklisted, a victim of Joe McCarthy repression. Unable to find work elsewhere, my folks decided to try farming, the only pursuit that is sure.
They didn't subscribe to many periodicals but among them was "China Reconstructs," a publication that covered — and celebrated —- the victory of the Chinese communists in 1949. The magazine was on the Attorney General's list of "subversive" literature. My Mom or Dad were required to go into Sequim and sign a waiver that they wanted to receive this seditious publication in our home.
Mary Brown made no secret of her outrage that she was required to enforce this federal Cold War censorship. Even though she was committed to the democratic rights of free speech and privacy, Mary Brown and the others in the Post Office surely observed unusual mail coming from our home and addressed to it. There were the post cards addressed to President Eisenhower that my entire family filled out one evening as we sat around the dining room table. Those post cards pleaded for clemency for Ethel and Julius Rosenberg, the similar post cards asking that Willy McGee not be executed. There was the National Guardian and the People's World both leftwing newsweeklies opposed to the Korean War and upholding union rights. They came in the mail wrapped against prying eyes but some were ripped open, spilling the truth for all to see.
In the years that followed, Mrs. Brown befriended my parents. She came to dinner at our home. She was a "mover and shaker" in a group called the World Affairs Discussion Group (WADG) that met at the Clyde Rhodefor Library. WADG was closely linked to the U.S. State Department and sponsored a series called "Great Decisions." One of the topics was "Should the U.S. Open Trade With Red China?"
Mary Brown invited my parents to participate in the WADG. She knew my father was a Rhodes Scholar, an economist who had served in the Treasury Department, who wrote speeches on monetary affairs for New York Senator Robert Wagner. He had served as a researcher for the Office of Strategic Services (OSS) during World War II.
I was there at the discussion that evening, listening as prominent Cold War elements in the community raved against any form of recognition of the People's Republic of China.
"Well," said my father quietly, "You certainly don't have Sen. Magnuson on your side on this issue. He says — and this is his word — that it is 'stupid' for the U.S. to refuse to recognize China, acting as if 700 million people don't exist. We here in the Pacific Northwest need trade with China. They are a great market for our apples."
The rightwing elements turned ashen white at this flagrant heresy. But Mary Brown's eyes twinkled.
She made a trip home to visit the family she left in County Cork in 1959. She was felled by illness and stayed two weeks in Ireland. Then she traveled to Poland and on to Czechoslovakia where, as I recall, she visited my uncle and aunt, George and Eleanor Wheeler, who had settled in Prague. Then she traveled on to the Soviet Union where she visited for a week.
Mary Brown was the living embodiment of the "fighting Irish," a "never give up, never give in" spirit of independence and progressivism. No wonder the business community of Sequim elected her as the first woman President of the Sequim Chamber of Commerce. They were Democrats, Republicans, and independents who knew a quality candidate when they saw one and voted for her.
Photo: Mary Brown, Sequim Postmaster, sitting at the dining room table with my family in Nov.1959. She is the woman in the dark dress, on the right. The others in the photo from left are my sister, Marion Melissa Wheeler (now Marion Wheeler Burns), my late sister Susan Elizabeth Wheeler, my father, Donald N. Wheeler, Mary Brown and my late brother, Nat Wheeler. This was taken after Mary Brown traveled home to Ireland and then made a trip to Poland, Prague, Czechoslovakia (where she visited my aunt and uncle, Eleanor and George Wheeler), and Moscow for a week. | Courtesy Wheeler family.