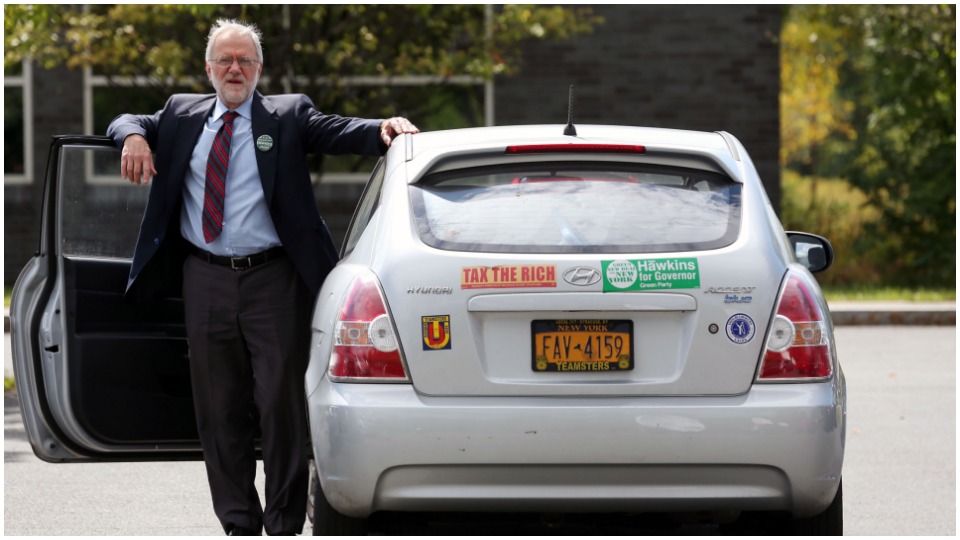 The Wisconsin Supreme Court ruled Sept. 14 against placing the Green Party on the 2020 election ballot. The decision vacated a hold the same court had put on sending ballots to municipalities and 1 million absentee ballots to voters last week.
Under Wisconsin law, election officials must send more than a million requested mail-in ballots to voters by Sept. 17. The Help America Vote Act requires the state send ballots to military personnel by Sept. 24. Officials have already sent hundreds of ballots out in order to meet those deadlines. If the Greens had prevailed in their court case, the state would have had to re-print and re-send all new ballots to replace those already mailed, a process that could take weeks and cause voters to miss election mailing deadlines.
The Republican Party made no effort to hide its use of the Green Party's case in Wisconsin, a critical battleground state. The GOP directed the Greens' legal strategy, including supplying a GOP-linked law firm to argue the case and saw the scheme as an opportunity to draw votes away from Joe Biden and Kamala Harris.
By filing to put the Green Party on the ballot, the GOP hoped to create havoc with mail-in votes in Wisconsin that favor Democrats, similar to plots being carried out nationwide. It was another in a long list of efforts to sabotage balloting. A GOP effort to get rapper Kanye West on the ballot in Wisconsin to siphon African-American votes also failed. The GOP is still helping get West on the ballot in four other states.
In Wisconsin, nearly 80% of voters opted for mail-in ballots in the state's Aug. 11 primary election for state and local candidates. The Green Party delayed filing a complaint for two weeks after the State Elections Commission deadlocked over putting them on the ballot, thus raising questions about their true intent.
Despite the Republicans' brazenness, the Green Party leadership went along with the scheme anyway. "You get help where you can find it," the party's presidential candidate Howie Hawkins told The Washington Post. "They have their reasons, and we have ours." It was a GOP member of the State Election Commission that had referred the Greens to the GOP law firm that came to their aid.
The 4-3 majority on the state Supreme Court, which included GOP-aligned Justice Brian Hagedorn, acknowledged the 2020 elections "had already begun" and decided that redrawing the ballot at this late date would create enormous chaos. Reprinting ballots would force the state to miss critical deadlines to send out ballots and undermine confidence in the election outcome.
Wisconsin Democratic Party chair Ben Wikler called the ruling a "major victory for democracy" and said it would ensure safe voting options during the pandemic.
Republican tool
The GOP has a long history of using the Green Party as a tool to siphon votes that might go to Democrats and of playing a spoiler role in our two-party, winner-take-all electoral system. And the Green Party leadership has opportunistically embraced the support, playing the role of what some describe as "useful idiots." They consistently equate Democrats and Republicans as two corrupt capitalist parties irrespective of the two parties' social base and platform. Green leaders often even target Democrats as the greater evil.
In 2016, Green Party presidential candidate Jill Stein garnered 30,000 votes in Wisconsin; Trump won the state by 23,000 votes.
On Aug. 25, the U.S. Supreme Court declined to hear an appeal from the Montana Secretary of State to restore the Green Party to the November ballot. There, the GOP engaged in what State Democratic Party Executive Director Sandi Luckey called "a massive fraudulent effort to mislead Montana voters and tamper with our elections."
The Montana GOP bankrolled the effort to get the Green Party on the ballot, including funding from a Texas right-wing group. When hundreds of people who had signed the petitions found out the Republican Party was behind the scam, they requested removing their signatures, leaving the Green Party short of the total they needed.
While Montana is not a presidential swing state, the GOP sought to influence a close U.S. Senate race there that could potentially flip majority control of the chamber to Democrats and the House of Representatives race.
Other incidents of the GOP manipulatively using the Green Party include:
During the 2016 elections, Russian intelligence operatives funded a sophisticated and widespread social media campaign, including promoting Stein. Russian state television network Russia Today and the news agency Sputnik regularly broadcast coverage favorable to her candidacy, while Russian government-linked online outlets published at least 100 stories and articles promoting Stein. Overwhelming evidence exists of collusion between the Trump campaign and the Russian government in the 2016 elections.
In the 2000 elections, Green Party presidential candidate Ralph Nader practically threw Florida and New Hampshire to Republican George W. Bush. In Florida, Nader drew nearly 100,000 votes in a contest marred by fraud. The GOP-dominated U.S. Supreme Court ultimately stepped in to stop the vote count, with Bush ahead by 537 votes. In New Hampshire, Nader drew 22,000 votes in, three times the winning margin.
In both 2000 and 2004, big Republican donors funded Nader television ads and targeted key battleground states in an attempt to drive votes away from Al Gore and John Kerry, respectively. In 2004, one in ten contributors to Ralph Nader's campaign was also a funder of the Bush/Cheney campaign.
Also in 2004, Republicans collected 40,000 signatures to get Nader on the Michigan ballot as an independent. Accusations of GOP infiltration of the Green Party also surfaced in Washington and elsewhere.
In 2006, GOP money went to Green Party Senate and House candidates in Pennsylvania. The Green Party Senate candidate openly admitted to being a spoiler candidate to siphon votes from Democratic candidate Bob Casey, Jr., who was seeking to unseat extreme right then-Sen. Rick Santorum. Casey ended up winning.
In 2012, the Texas GOP helped fund Green Party efforts to get their gubernatorial candidate to draw votes from Democrat Bill White and elect Rick Perry.
In 2018, a Green Party candidate for Congress, later discovered to be a GOP plant, ran against then-Rep. Chris Collins, R-N.Y., to siphon votes from a Democratic candidate. Collins won but later resigned in disgrace from Congress after being charged and then convicted of insider trading and lying to law enforcement officials.
Paths to real political independence
The grassroots base of Green Party voters is rightfully fed up with the political corruption of entrenched power and is motivated by the desire to bring about progressive change. They're looking for an option that is free of corporate influence, and they place their faith in a third party.
In many state and local races, election rules mean that going the route of third party or independent candidacies is a way to build progressive power and beat back political machines and pro-corporate office holders in the two major parties.
Nationally, though, so long as our two-party, winner-take-all electoral system exists, the Green Party or other third parties continue to be subject to manipulation to play a spoiler's role. A genuine people's third party, one that reflects a broad alliance of working-class and democratic forces, will only be possible with electoral law reform, including a parliamentary system as exists in Europe or ranked voting. Or when these forces act in unison to either create such a party or become the Democratic Party's dominant force.
Until that time, voting for a third party only helps to split the vote and aid the GOP.
---
Like free stuff? So do we. Here at People's World, we believe strongly in the mission of keeping the labor and democratic movements informed so they are prepared for the struggle. But we need your help. While our content is free for readers (something we are proud of) it takes money — a lot of it — to produce and cover the stories you see in our pages. Only you, our readers and supporters, can keep us going. Only you can make sure we keep the news that matters free of paywalls and advertisements. If you enjoy reading People's World and the stories we bring you, support our work by becoming a $5 monthly sustainer today.