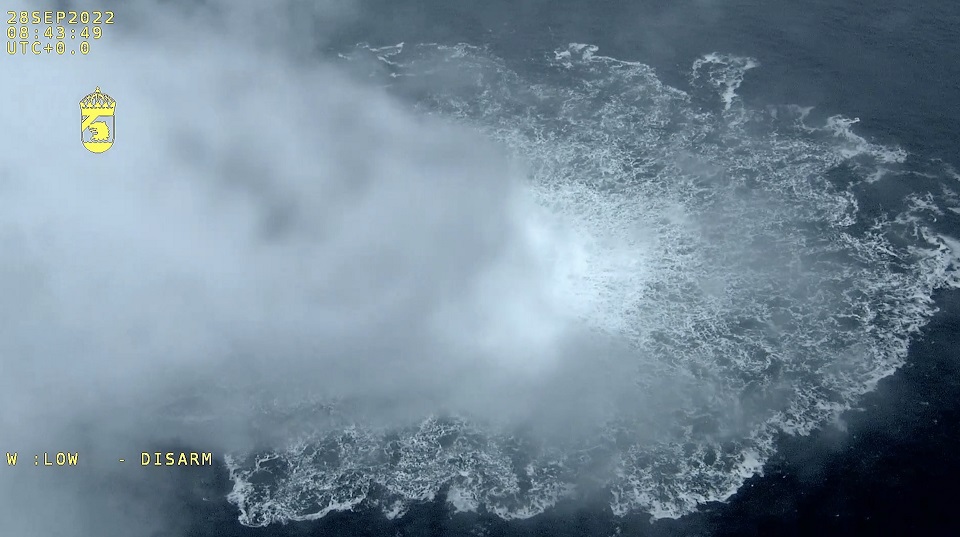 Russia clashed with the United States and its allies on Tuesday over the Kremlin's call for an investigation of last September's sabotage of the Nord Stream 1 and 2 natural gas pipelines.
Russia's United Nations ambassador Vasily Nebenzia told the Security Council that Moscow has "no trust" in the separate investigations being carried out by Denmark, Sweden, and Germany, but it does "fully trust" secretary-general Antonio Guterres to establish an independent international investigation.
Britain, the U.S., France, and others said that the real reason Russia raised Nord Stream 1 and 2 now was to divert attention from the first anniversary of its invasion of Ukraine.
"Today's meeting is a blatant attempt to distract from this," U.S. Political Minister-Counsellor John Kelley told the Council.
"As the world unites this week to call for a just and secure peace in Ukraine consistent with the U.N. Charter, Russia desperately wants to change the subject."
Ahead of the meeting, the ambassadors of Denmark, Sweden, and Germany sent a letter to Council members saying their investigations have established the pipelines were extensively damaged "by powerful explosions due to sabotage," which they say endangered "international security and give cause for our deep concern."
The letter said that further investigations are being conducted in all three countries and Russian authorities have been informed about the investigations.
But Russia's deputy U.N. ambassador Dmitry Polyansky told reporters: "They are claiming that they are informing Russia about it which is not true. Any attempt for us to get any information was rejected by them or ignored."
Russia circulated a draft resolution to council members late last week asking the UN secretary-general to urgently establish a commission to investigate the Nord Stream attacks.
Nebenzia said Moscow hasn't been allowed to join investigations by any of the three countries, saying they "are not only not transparent, but it is quite clear that they seek just to cover the tracks and stick up for their U.S. brother."
Russia has alleged that the U.S. was behind the sabotage, which its proposed resolution says "occurred after the repeated threats to the Nord Stream by the U.S. leadership."
Kelley responded, telling the Council: "Accusations that the U.S. was involved in this act of sabotage are completely false. The U.S. was not involved in any way."
Pulitzer Prize-winning journalist Seymour Hersh—famous for exposing the My Lai Massacre, the secret bombing of Cambodia, and torture at Abu Ghraib in Iraq—alleges that U.S. forces, with the help of the Norwegian military, planted the explosives that disabled the two pipelines last fall. The U.S. government denies Hersh's accusation.
Morning Star
People's World has an enormous challenge ahead of it—to raise $200,000 from readers and supporters in 2023, including $125,000 during the Fund Drive, which runs from Feb. 1 to May 1.

Please donate to help People's World reach our $200,000 goal. We appreciate whatever you can donate: $5, $10, $25, $50, $100, or more.