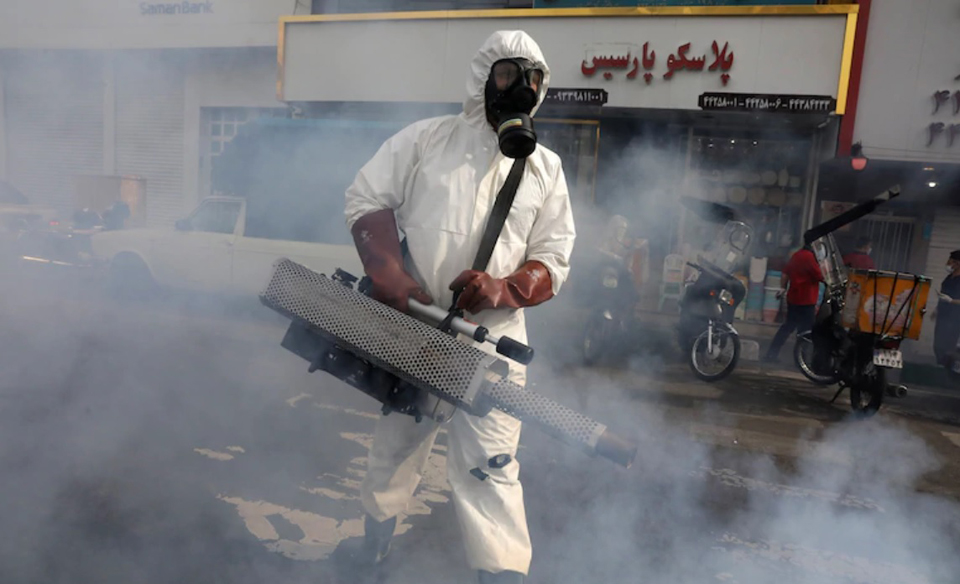 Iran's ability to fight the coronavirus is being "severely hampered" by crippling U.S. sanctions, according to the government there. President Hassan Rouhani pleaded with world leaders to press President Donald Trump to lift trade restrictions to save lives.
Rouhani said he had written letters in desperation asking the international community not to comply with the embargo as the country's death toll because the outbreak continued to rise. Foreign Minister Mohammad Javad Zarif warned: "It is immoral to let a bully kill innocents."
Iran is the country most affected in the Middle East with the highest rate of infection in the region and the third highest in the world after China and Italy. Deaths from the disease soared to more than 600 over the weekend with the number of coronavirus cases confirmed at almost 13,000. It has also infected a number of government ministers.
Schools have closed and stadium events have been banned with authorities saying that the country's major religious sites would close "soon", including the Masoume shrine in the holy city of Qom, the epicenter of the country's outbreak.
Last week, Iran appealed to the International Monetary Fund (IMF) for $5 billion in emergency funding to deal with the coronavirus. The government says sanctions have led to shortages of medical supplies needed to contain the disease.
China has stepped in with tons of aid and a team of medical experts to assist Tehran, having itself successfully contained coronavirus. But Washington is refusing to lift sanctions it imposed following its unilateral withdrawal from the Joint Comprehensive Plan of Action, known as the Iran nuclear deal.
With borders closing, Iran's ability to trade with its neighbors is now seriously restricted, impacting on non-oil exports and depriving the country of much-needed income.
As many as 60 people are believed to have died from alcohol poison since last week with Iranian media reporting citizens taking desperate and unscientific measures to protect themselves against coronavirus. The sale of alcohol is banned in Iran. But some people are reported to have been killed by drinking industrial alcohol which is used for sanitizing purposes.
It is believed that Iran is set to impose measures to lock down the country amid calls for people to stay at home to prevent the spread of the virus. Celebrations of the Iranian new year—Nowruz—which start on March 20 are expected to be affected with large public gatherings banned.