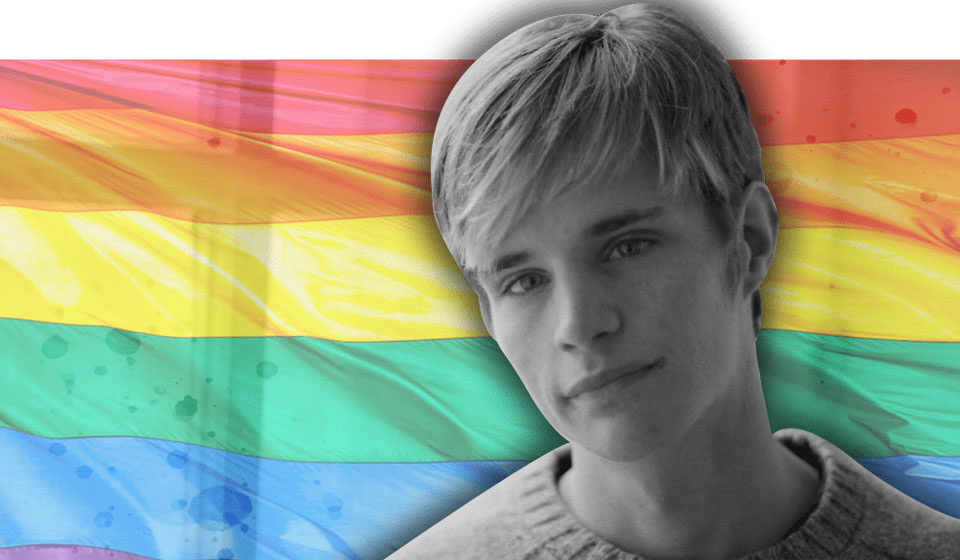 WASHINGTON — The recent memorial service and reburial at Washington National Cathedral of Matthew Shepard, the Wyoming college student beaten and left to die 20 years ago beside a desolate prairie road because he was gay, showed "the distance we've come and how far we've yet to travel" for LGBTQ people, National Education Association Vice President Becky Pringle says.
Pringle, who holds one of the three top jobs in the nation's largest union, was one of two NEA board members who attended the memorial service and reburial Oct. 26 in the cathedral, which looms over the Washington skyline.
The other was Mel House, an NEA board member who is gay. He took a red-eye flight from California to be at the service, and then another red-eye coast-to-coast flight back afterwards, Pringle reported in a column published on the union's website.
Shepard, a devoted Episcopalian, was beaten and left to die on a freezing night in October 1998 on the Wyoming prairies by two men who murdered him because he was gay. His grieving parents buried him privately in the Laramie area. A regular funeral would have brought more hate, the Shepards later said. The two killers were caught, convicted and now serve life terms in prison.
"The murderers couldn't see his humanity," Pringle said. "They beat the University of Wyoming student for being a gay man, the person God created him to be."
Pringle, a middle school science teacher, "remembers feeling sickened as I learned the details of Matthew's death. My father was a history teacher, so he made sure we knew the unvarnished story of our nation, the pain of oppression and discrimination. I understood what the worst among us were capable of. Yet, I was horrified that this could happen at the dawn of a new century."
"The murder made me stronger in my resolve as a teacher to speak up and advocate for my LGBTQ students, to let them know they were safe in my classroom and on my hallway, to show them I was their champion. Because our students are always watching. I didn't know at the time my daughter was one of those students," Pringle, now also a grandmother, says.
"I also understood that in order to stand in the gap for them — with them –I had to listen, read, and engage in courageous conversations. I had to learn. Continuously…Become warriors, as Judy and Matthew Shepard have."
The Shepards started to crusade against hate crimes while counseling families of other LGBTQ victims. The also joined with the parents of James Byrd Jr., a young African-American man, killed by white supremacists a few months before Shepard's murder.
Byrd was roped to the back of a pickup truck along the pavements for miles of roads in rural Texas. Both families also pushed for a federal law with extra penalties for hate crimes.
Democratic President Barack Obama signed it just over a decade after the two murders.
Pringle lauded that law and the evolution of society's attitudes towards LGBTQ people – and then said she and the Shepards look with dismay and sadness at the present president, though neither the Shepards or Pringle named him.
"Now we find ourselves back at ground zero again," Pringle quotes the Shepards as saying after Shepard's ashes were interred in the cathedral's columbarium. The Episcopal Church runs the cathedral, which is technically non-denominational
"Those who are elected to positions of power either will or will not enact policies that protect  everyone," Pringle wrote (her emphasis). "They either will or will not use their words to unite rather than to divide. They either will or will not see each of us as worthy of dignity, respect, and protection."
And since she wrote her column before the fall election, Pringle added: "On Election Day, the choices are ours to make. Our students are depending on us to elect policymakers who will fight for public education and for them and to reclaim the soul of America. It's in our hands."