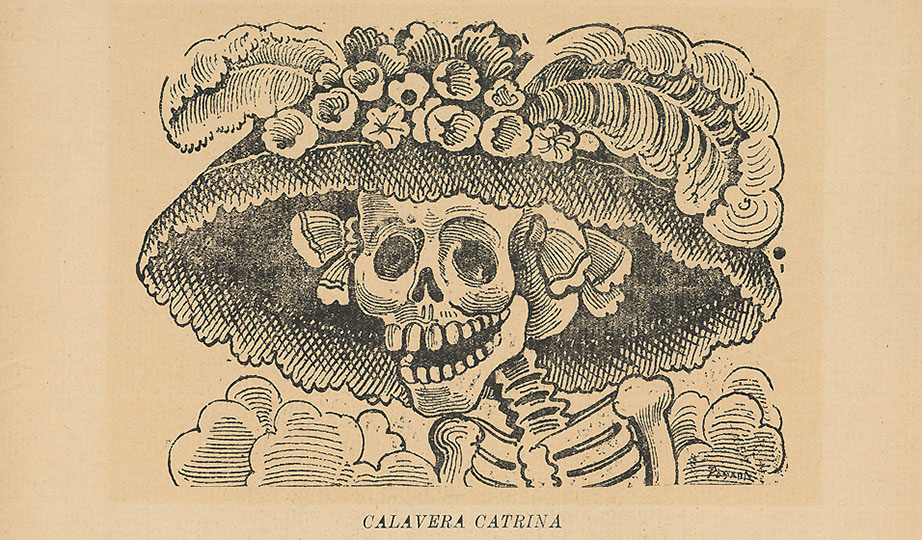 Compared to the medieval European plague-inspired, scary skeletons of Halloween, the skeletons of Día de los Muertos are a whimsical lot. They drive cars or play in small orchestras; the guys smoke cigars and the ladies wear enormous hats. And through the art of José Guadalupe Posada, they engage in political debate as well.
Posada was born in the central Mexican city of Aguascalientes, capital of the state of the same name, on Feb. 2, 1852. He was always a fierce supporter of the downtrodden. At the age of 14, he apprenticed as a printmaker and began producing satirical illustrations. In his 30s he moved to Mexico City where he began work for several publishers including Ireneo Paz, a liberal journalist and grandfather of Nobel Prize winner Octavio Paz. He produced thousands of illustrations and editorial cartoons for Mexican popular newspapers of the day.
From the onset of the Mexican Revolution of 1910 until his death in 1913, Posada worked tirelessly at cartoons dedicated to the working-class and revolutionary struggles. His political work landed him in jail on several occasions.
Posada's ingenious cartoons focused on the injustices of the government of President Porfirio Díaz and his high society supporters. By using skeleton figures to portray political figures and contemporaries, Posada emphasized their mortality and brought them down to size. "In death, we are all equal. Blond, brown, rich, poor, we come to the same fate," he said. One of his best known images is Calavera de la Catrina ("Skeleton of the Female Dandy"), which satirizes the life of the upper classes.
Posada was admired for his range and technical skill. His compositions are filled with movement and confident gestures. His lines reflect the message he was expressing: smooth and harmonious in scenes of daily life, or harsh and thick to imply denunciation or violence. His political cartoons provoke laughter and indignation.
Posada produced an enormous body of work estimated at over 20,000 items, including not only his political cartoons but also commercial and advertising work (such as cigar box covers), book illustrations, posters, and images of historical and religious figures.
Since Posada never catered to wealthy sponsors, his work never made him rich. When he died he was buried in a sixth-class grave (the lowest category) where, ironically, after seven years, his own bones were removed and discarded. But in 1973, the Posada Museum opened in Aguascalientes, and today in Mexico there are collections of his works at the National Institute of Fine Arts, the Biblioteca de Mexico (the national library) and the National Institute of Anthropology and History, as well as in museums in the U.S. and other countries. The political legacy of Posada's satirical skeletons, which influenced such Mexican artists as Orozco, Siqueiros, Rivera, and Kahlo, continues to inspire artists and cartoonists to this day.
This article originally appeared in the print edition of People's World in 2005.