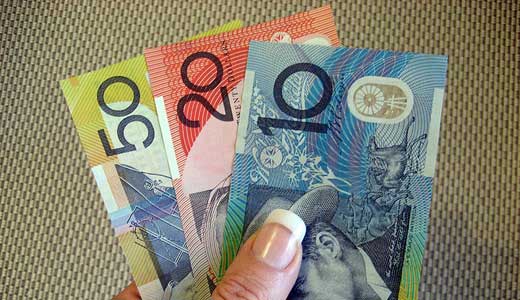 Spring – at least on the inequality front – brings data. Lots of it. Every spring, major media outlets start releasing annual reports on America's biggest income earners, and USA Today just helped kick off this year's surge.
Our most typical big-time CEOs, says the paper, saw their take-home income rise 12 percent, to $7.8 million in 2011. CEO pay for the year actually may have risen quite a bit more. USA Today's numbers only cover early corporate pay report filers. They don't include paychecks like the $53.2 million that went to J.C. Penney CEO Ron Johnson. That paycheck only became public at the end of March.
Johnson took home in 2011 over 3,000 times the annual pay of a starting J.C. Penney sales clerk. But he has cause to feel underpaid. Last year's top-earning hedge fund manager, a financial trade journal reported the same week, pulled in $3.9 billion last year, 73 times more than Johnson's total.
The rich also have more than a few political puppets looking to line the wealthy's coffers even more than before. Consider the GOP-run U.S. House, for example.
Just before they skedaddled out of D.C. for a 2-week recess, lawmakers worked up quite a sweat protecting America's richest. First, by an overwhelming 346-78 margin, they voted down a Congressional Progressive Caucus budget proposal that would have put in place an 0.5 percent wealth tax on assets over $10 million and upped the tax rate on all income over $1 billion to 49 percent. The tax rate available to the rich currently runs as low as 15 percent for capital gains. Just ask Mitt Romney about his taxes.
The same day, by a 221-198 vote, reps lustily endorsed a GOP budget that gives taxpayers making over $1 million an average $265,000 in new tax breaks, above and beyond the $129,000 they'll each receive from extending the Bush tax cuts, a move the budget also advances. Only 10 Republicans broke party ranks, and most of those voted "no" because the budget it didn't cut enough from programs for the rest of us.
Luckily, the House GOP budget is going nowhere in the Democratic-run Senate, but the House will now use it as a blueprint for those spending cuts it mandates – cuts that don't affect the rich, but hurt the other 99 percent.
On the other side of the Atlantic, meanwhile, it is already quite certain, in France at least, that the rich will soon be paying higher taxes. Five of the six candidates in the presidential race, including the two front-runners, are now calling for stiffer taxes on France's most wealthy. The stiffest of the five tax hike proposals comes from the Left Front's Jean-Luc Melenchon. He's urging a 100 percent tax – a "maximum wage" – on income over 360,000 euros, the equivalent of about $480,000.
Income over 500,000 euros in France currently faces a 41 percent regular top tax rate, plus a 4 percent surtax. Melenchon's poll numbers almost doubled since early February, and some analysts now see him finishing third…but that's out of the runoff.
With all the worry the rich face about taxes, on both sides of the ocean, at least they still have their penthouses and vacation homes in which they can take some solace. Penthouses and plutocrats have gone together ever since luxurious – and cavernous – upper-floor apartments made their New York debut in the staggeringly unequal 1920s. But penthouses never soothed billionaire souls more than they do now. Last spring, a three-floor penthouse in London sold for £136.4 million, or $218 million. The buyer, Ukrainian financier Rinat Akhmetov, then spent another £60 million decorating.
Why so much? The finest penthouse spaces typically sell as totally empty shells. An executive with a company that specializes in selling these shells, Harry Handelsman of the Manhattan Loft Corporation, last week explained why. Noted the luxury developer: "The people I deal with do not like being dictated to."
Meanwhile, Antonio Claudio Resende, a founder of Latin America's top rental car company, started building his dream getaway six years ago on Cavala Island, a bit of tropical paradise off Brazil's east coast. But his getaway, a huge manse dug deep into tropical forest, happens to violate all sorts of Brazilian environmental laws. In 2007, prosecutors charged Resende with environmental crime, and Brazilian authorities have since ordered Resende to tear his mansion down. He's defying the order.
The rich like Resende, says Brazilian environmental watchdog Eduardo Godoy, spend fortunes on lawyers to keep cases in endless appeals while they despoil sensitive tropical preserves and privatize beaches with armed guards. Adds Godoy: "They think they are the only ones who deserve to enjoy a piece of paradise because they are rich."
Photo: protoflux // CC 2.0