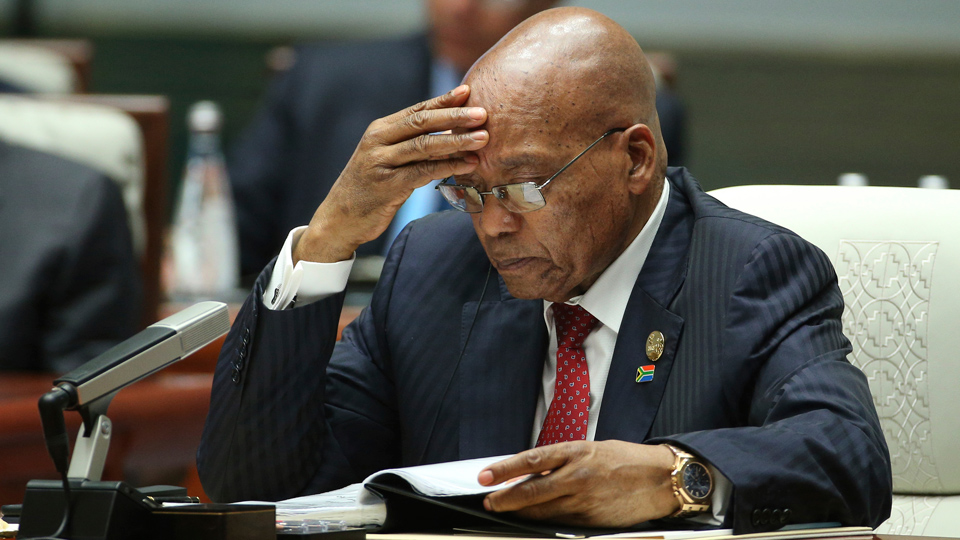 South African trade unions urged workers in the county Monday to support a national strike this month to challenge the power of what it called a "predatory elite" and press President Jacob Zuma to set up an inquiry into its influence on the government.
The Congress of South African Trade Unions (COSATU) federation said that "in order to promote and defend the interests of workers, the working class and the poor," trade unionists must mobilize "against this predatory elite and pushing for processes that will ultimately dismantle their network."
COSATU said it was prompted to call for action by "the revelations by the public protector that the current South African administration has been captured and there is a network of the predatory elite that is engaged in looting of state resources and corrupt activities."
The "state capture" allegations refer primarily to the billionaire Gupta family, accused of having a very close relationship to and influence over the government of Zuma.
Those allegations have strained the revolutionary alliance between COSATU, the South African Communist Party (SACP), and the ruling African National Congress (ANC).
COSATU called for an urgent review of the government's relations to the Guptas and contracts with Gupta-owned businesses, as well as investigations of ministers "implicated in alleged state capture activities."
In an address to the COSATU shop steward council in KwaZulu-Natal, SACP General Secretary Blade Nzimande urged support for the COSATU action, scheduled for Sept. 27, and called it "very crucial."
"The Communist Party pledges its unqualified support behind the action," Nzimande said, noting that "in 2015 at our last alliance national summit we adopted a declaration to take the problems of corporate capture and corruption head-on."
"The COSATU action provides all alliance partners an opportunity to walk the talk and come to the party in support of the action.
"It is also important to welcome society as a whole and therefore other organizations in the action and transform it from a single, one-day event, into a long-term, formidable movement against corruption and state capture."
Nzimande also said that it was vital to "reconfigure our alliance," to build "the broadest possible patriotic front to fight corruption, state capture, defend our constitution and deepen the development of our democracy to the fullest."