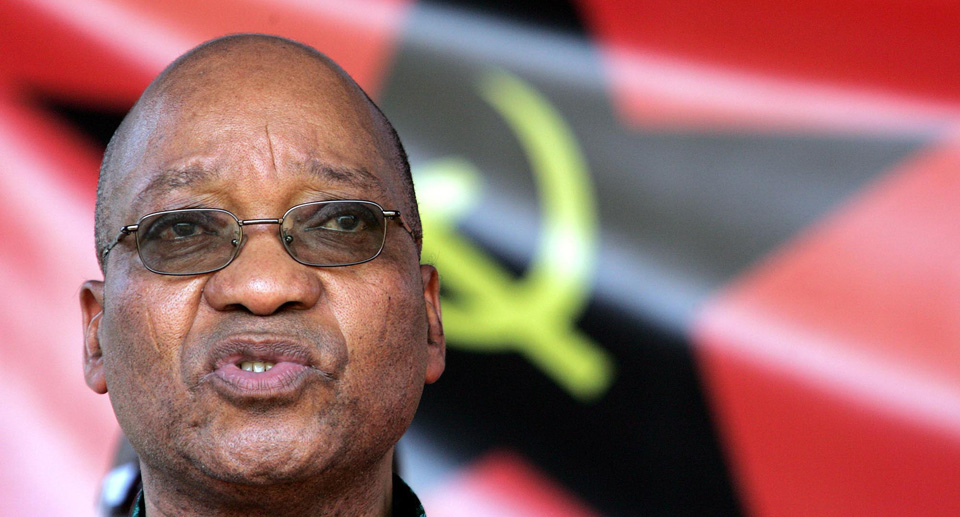 The South African Communist Party (SACP) has banned President Jacob Zuma from addressing its congress, a party spokesperson announced yesterday.
The latest blow to the corruption-tainted leader comes after repeated calls for him to step down from office.
Party spokesman Hlengiwe Nkonyane said, "We advised the ANC that due to the tensions we are having… it would be best for the president not to address the national congress."
This will be the first time since Zuma came to power in 2009 that he will not speak at the SACP congress.
The announcement was made on the second day of the party's six-day meeting in Johannesburg, where general secretary Blade Nzimande delivered the SACP's political report.
The 30-page document focused on the party's concerns over "state capture" of Zuma's government by the billionaire Gupta family from India.
Mr. Nzimande said workers felt "a betrayal" of the movement had taken place.
"We never fought the struggle to liberate the country to hand over our economy to the Guptas," he declared, accusing the ANC leadership's attacks on "white monopoly capital" of being "a Marxist-flavored narrative [used] as an alibi for parasitic plundering."
The communist leader warned that the ANC was "threatened with serious decline, buffeted as it is by factionalism, moneyed patronage networks, and corporate capture."
He said the plummeting support for the ruling party was due to the "almost daily revelation of scandals involving highly placed ANC politicians" in the media, "particularly those who have been entangled within the notorious Gupta empire, including the president's own family."
"The phenomenon of 'state capture' of critical and sensitive state organs and state-owned enterprises by a web of parasitic capitalists has created a parallel, shadow state," he said.
And he called for the immediate "termination by the state of all dealings with Gupta-related businesses."
The congress is set to debate whether the Communist Party will contest elections on its own rather than as part of the ANC list for the first time – a rift in an alliance that has lasted almost 90 years.
Mr. Nzimande's 19-year tenure at the head of the SACP looked set to be extended after Second Deputy General Secretary Solly Mapaila – who has led the charge against Mr. Zuma – said he would not challenge him.
Mr. Mapaila will stand for the first deputy post left vacant by Jeremy Cronin, who announced he was stepping down.
The main discussion documents of the SACP's 14th National Congress are available online.
This story originally appeared in Morning Star.