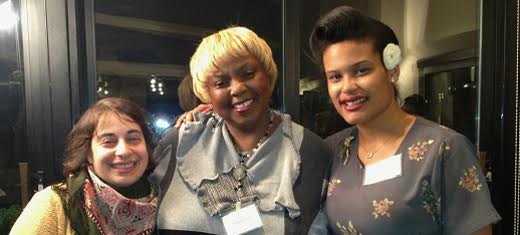 WASHINGTON (PAI) – A survey of working women, jointly run by the Coalition of Labor Union Women (CLUW) and HealthyWomen, an online resource for women's' health, reveals working women most want information on diet and nutrition, fitness and exercise and issues around aging, the two groups report.
The survey results, along with additional steps to implement its findings and make the information available to woman workers nationwide, will be a topic of discussion during CLUW's convention in Sacramento, Calif., Nov. 18-21. The panelists there will speak on CLUW's "Spread the Word" campaign on women's health issues.
Of the 2,035 people who took the month-long survey in September – double the number the groups expected – 63 percent selected diet and nutrition as data they most seek online.
The other two topics trailed behind. Women particular seek news stories and analysis of health issues, and often use Facebook to do so, the survey found.
CLUW will use the information to implement a health resource on its website and its Facebook page, President Connie Leak said. It will include health story headlines, healthy recipes, fitness motivation and tips for how to age well. It will also offer a link to HealthyWomen's weekly newsletters.
"CLUW truly believes that empowering union women means making sure they have the health information for themselves and their families that they need and want. The outstanding response to the survey makes it clear that we have hit on a topic of particular importance to union women. Many thanks to everyone who answered the survey, as well as to everyone who got it out in the labor movement," Leak said.
Of the 2,035 survey respondents, 566 were CLUW members from 36 different states and 45 different unions.