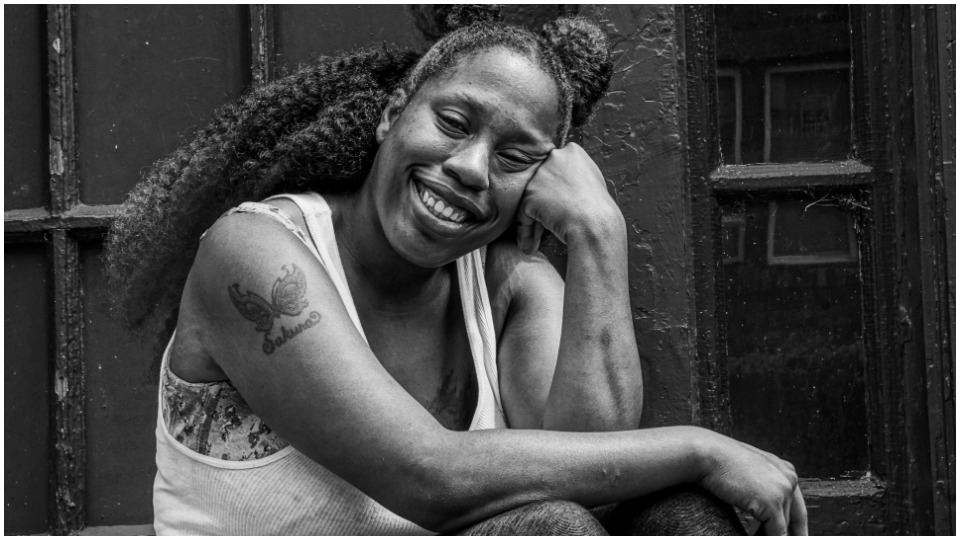 This is an installment in a series of profiles of workers involved in the Fight for $15 and a Union. Read the other profiles here.
ST. LOUIS — We are now talking about the closing of summer here in St. Louis. For many, the thermometer's gradual shift to cooler temperatures leads to cooler heads and a tempering of violence. It should come as no surprise to anyone that when the heat index creeps over 100 degrees Fahrenheit and the Mississippi River humidity shocks the body into rapid perspiration, patience goes right out the window.
Of course, another vital piece of the equation is economic progress, or lack thereof, in some of the violent crime hot spots spanning cities nationwide. St. Louis is one of the more prominent ones to be featured in crime stat headlines lately, but there's more to the story of why things are this way.
Sadly, St. Louis continues to be a segregated city. Today, it's called the Delmar Divide, a socioeconomic and racial dividing line on the east-west Delmar Boulevard. This hideous mark is just a continuation of Jim Crow-era policies. In 1916, St. Louis city authorities passed a residential segregation ordinance saying that if 75% of residents were of a certain race, no one from another race was legally allowed to move in. The ordinance was eventually overturned in a court challenge, but that did not stop the social aspects of segregation from lingering on up to the present day.
In the working-class neighborhood of Dutchtown, known for its German, specifically Bavarian-influenced structures and designs (courtesy of generations of European immigrants), the 1960s and '70s saw drastic socioeconomic change as white workers left for the typical American suburb—white picket fence and a union-made car in the driveway.
Poverty rose in Dutchtown, and property values fell. Yet, slowly over time, the area stabilized through the efforts of local neighborhood organizations and associations. Today, it is one of the most densely populated neighborhoods, and the most diverse: 51.2% Black, 26.3% white, 11.5% Hispanic/Latino, 8.2% Asian, and 2.3% other.
Of course, neighborhood stabilization does not automatically mean economic improvement or investment, nor does it signify a more unified community. Social segregation persists.
"We used to have block parties, and everyone knew everyone and took care of each other, that's how I was raised… now, people don't care," said Monique, 31. "It takes a village to raise a child, but no one is looking at the world like that, there's too much hatred."
The Dutchtown neighborhood is where Monique lives, and as a St. Louis native, she has seen some, if not all, of the more dramatic changes that have rocked this city over the last ten years.
The afternoon sun was at its peak and shone down from a cloudless, milky blue sky as I knocked on Monique's apartment door. She opened the door, a welcoming smile on her face, said hello, and "Phew…this has got to be one of the hottest days of the month." Only been a few minutes standing outside had our foreheads drenched in sweat.
"I'm sorry if I look a mess, " she said. "It's my day off, and I've been catching up on doing laundry."
We laughed at the comment, and I said there was no need to apologize. Wearing a white tank top and breathable grey pants was the smart way to go with this heat.
Monique currently works at Raising Cane's, a fried chicken fast food chain. She's been there for about two years. "But I've worked for Wendy's, McDonald's, Dunkin Donuts, pretty much wherever I could," she said.
Other photo essays from Al Neal:

The daily life of those fighting for $15 and a union: Bettie Douglas

'Black Lives Matter' and 'Show Me $15' ring out at St. Louis strike

Pain, hope, change: Boarded-up buildings become canvases for radical art

This cab driver says he is scared
As a single mother of an 11-year-old boy, "his name's Xavier," Monique's reasoning for getting active with the Fight for $15 and taking part in the Strike for Black Lives, July 20, is her son.
We took a seat by the doorframe, taking advantage of the partial shade.
"For me, I just got to make my son's dreams come true…even though I've had to sacrifice so much and have dealt with so much over the years…" Her voice trembled. Her breaths became shallow, and her tears mingled and mixed with the sweat running down her cheek.
"I was homeless and working and it took me this year, at the age of 31, to finally be able to sign a lease on my own, and give my son a real home."
Monique's early life was one of heartbreak and instability. Another innocent child forsaken to the care of the foster system and forgotten once viewed as a legal adult at the age of 18.
"I've truly been homeless since the age of 18… I was in and out of the foster care system, and with my mental health issue, it made things much more difficult," said Monique. "I remember the state coming in and taking me out of my foster parents' home, the first home I started to get comfortable with, and they threw me in a girl's home all the way out in the county."
We take a break, stand up, and decide to take a walk and stretch out our legs.
"The system is just set up to fuck us (Black Americans) over," she says as we cross the street and head to the dilapidated, unkept basketball court and adjacent public park. "We have the school-to-prison pipeline, the walk down the street gets killed or sent to prison pipeline, and why?
"Because politicians, the justice system, and pretty much the entire system won't listen to what we are saying, or help give us what we need. We need money in our communities to improve our schools, and after school programs…everyone complains about kids getting into trouble, but it's not like we are doing anything to help them."
She points at the shell of a once beautiful local school, the Grover Cleveland High School, built in 1915 and shuttered in 2006.
"Look at this right here, it's a huge building with plenty of space for after school programs, art classes, community groups, and here it is empty—all it's good for is smashing windows and spray painting."
"This is why I got involved (with the Fight for $15)," she said.
"What do you mean?" I ask.
"Well, people always ask me why I stay here, why I don't leave and start fresh somewhere new, and it's because I need to help make a difference before I do anything else—this is my hometown and people shouldn't always have to suffer as I did."
I pause, then ask her what change looks like for her.
"To me, change looks like a world where our kids could play outside without having to be afraid of the cops being called on them for acting suspicious," she said. "Over the years, I've had a lot of people telling me I can't do this and I can't do that, but if I'm able to work hard for a bit of change then maybe I can help make some change, too."
Monique explained that she saw her role both as a worker and a single Black mother and said each came with its own set of challenges, but they are connected at the root. The Strike for Black Lives, she said, was a moment of making that connection real for people.
"We are getting destroyed because of police brutality and discrimination," she said. "My son right now is at his grandmother's house, my mother's house, because of the pandemic and the violence here in the city. My son is scared of the police…. Our kids are being shaped by hate, off of what color we are…we need to stop, we are supposed to be making the world better not worse…."
She stares off into the distance before her eyes drop and follow the deep cuts and cracks of the once, and hopefully, future basketball court—but for now, wild weeds and ivy will be the only visible court players.
Monique turns towards me. The corners of her eyes adorned with fresh tears, "I'm afraid for my son, he's the only son I have, and there is only one of me, and I don't know how long I'll be able to protect him."
"Why do they hate our skin tone? Is it because we find it to be beautiful? Because it shimmers like gold in sunlight? They (the system) put us in shackles and took everything from us. And now they keep taking our lives…
"It's 2020, there should be no reason my son should be afraid of walking down the street for being Black."
As we strolled back towards her apartment building, distant voices could be heard. Two small children were shouting out their open window, "Hey, whatcha doing?"
"We're just talking and taking some pictures," said Monique.
"Could you take our picture?" they asked.
"Sure," I said, pulling the camera up to my face, the shutter clicking once, then twice. Their giggling was infectious.
"See, they are the reason I'm fighting for $15 and a union, and for Black lives," Monique said while pointing back at the now empty window. "Those kids, just like my son, could someday become doctors who cure cancer, or teachers, or a whole bunch of stuff, but only if we fight for them, only if we change the system so their lives aren't ended suddenly by the barrel of a gun or by police."
Like free stuff? So do we. Here at People's World, we believe strongly in the mission of keeping the labor and democratic movements informed so they are prepared for the struggle. But we need your help. While our content is free for readers (something we are proud of) it takes money — a lot of it — to produce and cover the stories you see in our pages. Only you, our readers and supporters, can keep us going. Only you can make sure we keep the news that matters free of paywalls and advertisements. If you enjoy reading People's World and the stories we bring you, support our work by becoming a $5 monthly sustainer today.