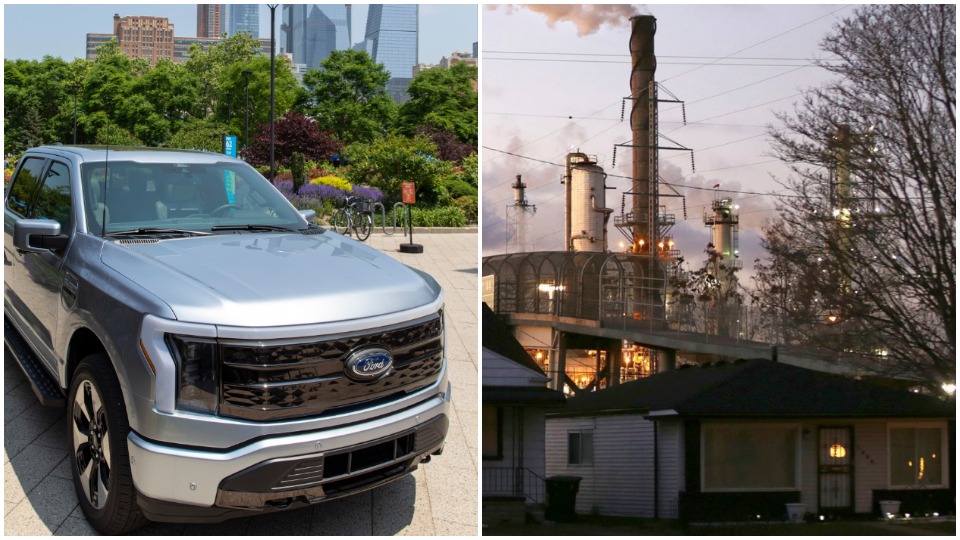 DETROIT—It was announced last week that Detroit is set to receive the first wireless electric vehicle charging road in the United States. Michigan Gov. Gretchen Whitmer announced plans for such a charging system at the Motor Bella Auto Show last September. Shortly thereafter, the Michigan Department of Transportation released a "request for proposal," claiming the EV charging system would be "safe," "scalable," and "environmentally sustainable."
ElectReon, the Israeli startup which won the competition, is aiming to have a pilot program operational by 2023. The current project is slated for a one-mile stretch of road in Detroit's Corktown neighborhood. MDOT plans to contribute $1.9 million to the project.
The EV charging road is not the only major auto project happening in Detroit. Corktown is also looking to get a facelift from Ford Motor Company. The automaker's project "Michigan Central," which is also Google-backed, is looking to create a "30-acre walkable innovation hub" in an effort to "reshape the future of global mobility." Ford Motor purchased Detroit's abandoned train depot, Michigan Central Station, which closed in 1988, in 2018. Since then, Ford has been rehabilitating the defunct station and aims to finish it in 2023.
Leaders of the Michigan Central project claim they are establishing a public-private partnership with both the State of Michigan and City of Detroit "that would allow companies to fast-track the approval processes they need to pilot new mobility technologies."
These projects aim to reestablish the once-synonymous link between Detroit and the automotive industry, and to bring people back to the city.
New developments have already been planned for the Corktown neighborhood as well: apartment buildings, parking garages, and even a boutique hotel are in the works. Some of the housing will apparently be made available to those earning 80% of the area median income, which is roughly $50,000 per two-person household.
Despite the efforts to make affordable housing available, however, it can be expected that these new developments will come with high rents. Across the street from where one of the apartment complexes will be going and where the old Tiger Stadium stood, sits the Corner Apartments. This complex opened in 2019, and floor plans come in around $1,060 per month for 434 square feet. Contrast this with the Victor Attar Court apartments down the street—which made headlines before Thanksgiving when residents were without heat and water—which has an average rent of $515 a month.
These changes should be exciting for residents. Corktown is already an appealing neighborhood to young professionals and draws a lot of suburbanites on the weekends.
But if we move just a couple of miles down the road to Detroit's Southwest, perhaps most known for its community Mexicantown, a different story unfolds.
Roads here buckle due to "soil failure," massive ground swelling occurs, residents plow their own snow, and pollution is not only a problem from the Marathon Refinery nearby but also guaranteed to increase as the new Gordie Howe Bridge gets built, promising more truck pollution.
On one side of the coin, infrastructure is clearly a problem if roads are buckling and ground is swelling—which is adversely affecting residents' access to clean water—but on the other, some of these issues stem from investing in infrastructure.
The same concerns exist for the residents of Corktown: What kind of environmental issues will arise from the charging coils beneath Michigan Avenue? Or, perhaps, it should be asked: What kind of environmental concerns are tolerable in exchange for having an EV charging road? What should long-time residents expect from their current rent and property values?
There is some hope though.
Newly-elected City Council Member Gabriela Santiago-Romero represents Detroit's 6th District, which is home to both Southwest and Corktown. Santiago-Romero recently spoke with People's World.
"Environmental racism is still very much alive," Santiago-Romero said, citing the Marathon Refinery, the U.S.-Canada bridge project, and "soil failure" as examples. She stated that she's currently exploring an office of environmental oversights, which would be fully staffed with environmental planners and scientists to help create ordinances. "This will help with preventative actions instead of reactive approaches," Santiago-Romero added.
This news is enough to make anyone feel hopeful. Marathon's gesture to buy enough houses to "create a buffer" between residents and the air pollution seems misplaced in a city facing a housing crisis, but their CEO getting a nearly $300,000 bonus—a bonus specifically for "surpassing environmental goals"—the same year it polluted an Indiana creek with 1,400 barrels of diesel speaks precisely to what can be expected from any fossil fuel company.
Santiago-Romero has also made it her mission to create more affordable housing. Recently, Detroit's City Council approved funding to turn the Lee Plaza development, which is an abandoned high-rise in Detroit's New Center neighborhood, into affordable housing for seniors. What's important about this approval is that the first phase will create 117 units available for seniors living at 50% of the area median income, which comes out to $28,000 for a one-person household or $32,000 for two.
The drop from 80% AMI to 50% is great news, but as Santiago-Romero says, it's not enough.
"We need housing that can be affordable to people making below $20,000 a year—that's what my mom was making when I was a child." She even mentioned that the president of City Council, Mary Sheffield, is currently working on creating a Detroit AMI ordinance.
Taking on both the environment and housing is precisely what Detroit needs right now. The city has had a long, unforgettable history which has placed its scars all too strategically, and as companies are re-investing in the city, new concerns emerge.
The old adage that "capitalism fuels innovation through competition" continues to prove misleading. There appears to be some missing information, and it would seem more accurate to say "capitalism fuels innovation at the expense of…some thing:" water, affordable housing, heating—take your pick.
Although the efforts in Corktown seem hopeful, one (major) outstanding dilemma remains: How are those who can't afford to buy an electric car, let alone any new car, supposed to feel about these developments? Those suffering most from the pollution caused by fossil fuels can't even have a hand in fighting it. This means being "environmentally conscious" is also a luxury.
Indeed, the focus on electric vehicles is a step in the direction of environmental consciousness, but at a time when consciousness comes too late, what is left to celebrate?