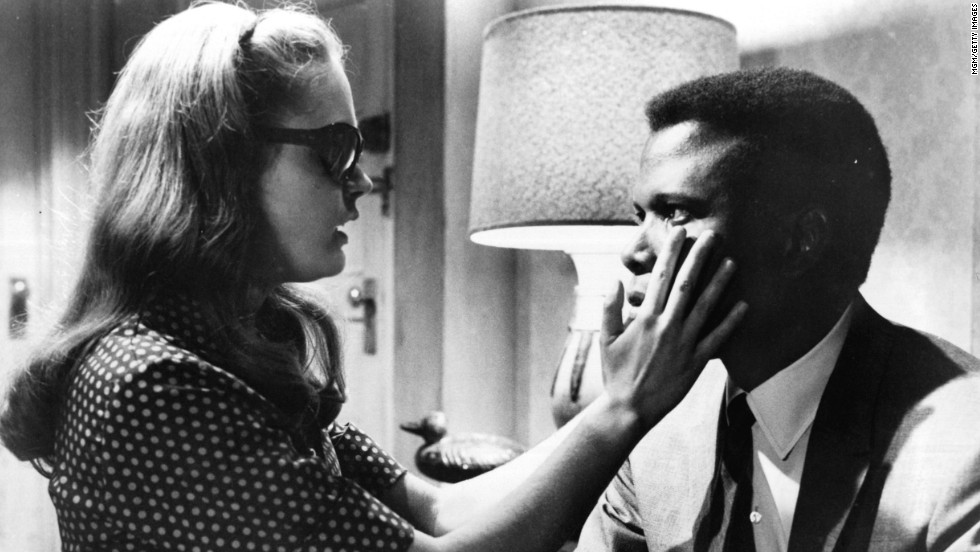 LOS ANGELES—For a cinema historian/critic, Turner Classic Movies is my favorite TV channel. The yearly TCM Classic Film Festival is among my most cherished film fetes. This year marked a double anniversary: 25 years ago, Ted Turner, "the Mouth of the South," launched TCM by screening the 1939 epic Gone with the Wind, introduced by the venerable Robert Osborne, longtime host of the channel dedicated to screening Hollywood, foreign, indie, cult, short, documentary and, above all, vintage films.
2019 is also the 10th anniversary of the annual TCM Classic Film Festival, which not only screens the above genres but from April 11-14 presented celebrities, cinema scholars, panel discussions, parties and more. As seems fitting, the Filmfest takes place right in the heart of Tinseltown, anchored at the Roosevelt Hotel where, appropriately, the very first Academy Awards ceremony took place in the late 1920s.
The cinematic cornucopia was screened at those iconic motion picture palaces built by showman Sid Grauman in the Twenties—the Egyptian and Chinese, as well as at the Cinerama Dome, where the 1966 travelogue Russian Adventure, made in that unique widescreen process, was projected. Other venues included poolside at the Roosevelt, the Chinese Multiplex and the American Legion Theater Post 43, which boasts a new cinema venue on Highland Avenue that film fans raved about. (Sounds like the perfect place to present 1941's Buck Privates with Abbott and Costello!)
Tinseltown Descendants
I kicked off my Festival-going by attending the panel "The Descendants: Growing Up in Hollywood" at "Club TCM" (inside what's usually the Roosevelt Hotel's ballroom, where that aforementioned initial Oscar ritual occurred), moderated by Illeana Douglas. The actress was not only a good choice because although she actually grew up in Connecticut, she's also the child of Hollywood royalty and a film historian of sorts. Her grandfather Melvyn Douglas, a liberal lion, won two Best Supporting Actor Oscars for 1963's Hud and 1979's Being There. Illeana's grandmother and Melvyn's wife, Helen Gahagan Douglas, was the congresswoman smeared by Tricky Dick for purportedly being "pink right down to her underwear." In October 2017, Illeana participated in the 70th-anniversary commemoration of the Hollywood Blacklist at the Writers Guild of America (good luck with your current strike!) Theater in Beverly Hills, where she good-naturedly mocked Richard Nixon by revealing a pink-colored bra strap. (TCM host Ben Mankiewicz, another child of the La La Land Left, also participated in the Blacklist commemoration.)
During "The Descendants: Growing Up in Hollywood" panel, Fraser Heston (Charlton's son), Dr. Hasna Muhammad, daughter of Ruby Dee and Ossie Davis,  and Jennifer Grant, daughter of Cary Grant and Dyan Cannon, shared memories, ruminated upon being children of the stars and coming of age in Tinseltown (Dr. Muhammad actually grew up more in New Rochelle, N.Y.). Club TCM, which also featured great costumes and props, such as a Darth Vader spacesuit, was jam-packed, and unfortunately, no time was allotted for audience queries. But if I did get a chance to pop the question, I would've asked Jennifer Grant why her father dropped LSD with Aldous Huxley. And what insights did Grant gain from psychedelics?
A patch of Bogle
The first movie I attended was the 1965 interracial drama A Patch of Blue, starring Sidney Poitier, Elizabeth Hartman, Wallace Ford, and Shelley Winters, who scored the Best Supporting Actress Oscar for her portrayal of an abusive mother. I had never seen this black and white classic before and was extremely moved and affected by its truthful portrait of an abused young blind white woman who finally finds friendship—and perhaps more?—in racist America with Gordon Ralfe (Poitier), whom Selina (Hartman, who was Oscar-nominated for Best Actress) at first doesn't suspect is Black.
The stage was expertly set at the Chinese Multiplex #6 with an illuminating introduction to Patch by one of world cinema's leading film historians, the esteemed Donald Bogle, who has been a valued fixture at all ten of the TCM Fests since 2009. Bogle's 1973 authoritative masterpiece Toms, Coons, Mulattoes, Mammies & Bucks, An Interpretive History of Blacks in American Films unravels the celluloid stereotypes and screen images of African Americans. As an achievement in decoding, analyzing and interpreting cinematic (mis)representations, Bogle's book Toms (and he has written many more since then, including his latest published by TCM, Hollywood Black: The Stars, The Films, The Filmmakers) ranks high in the motion picture book pantheon.
In his Patch intro packed with plot points Bogle provided info about the performers, including Ivan Dixon as Gordon's brother Mark, best known for playing the radio technician Kinchloe on TV's popular POW sitcom Hogan's Heroes, but he also starred in 1964's groundbreaking indie Nothing But a Man and directed 1973's militant movie The Spook Who Sat by the Door. But Bogle's knowledge and insight led him to tip the audience off to the issue of Black male sexuality. Is Gordon's interest in Selina, a teenaged, uneducated but very pretty young white woman purely platonic? Bogle urged the audience to watch the kissing interaction between Poitier and Hartman's characters. Although this is subject to interpretation, the kiss Selina bestows upon Gordon is far more passionate and bold than the cowardly kiss Poitier's doctor is allowed to give to his wife-to-be that's glimpsed in a rearview taxi mirror in 1967's relatively tepid Guess Who's Coming to Dinner.
Bogle's astute observations prepared the audience to appreciate and enjoy Patch all the more, and I have to admit that this black and white movie about black and white dramatis personae interacting with one another in a sometimes cruel, racially insensitive world made me weep. I felt very grateful that TCM gave me the chance to finally see a picture I'd ill-advisedly avoided for years. What a great movie, written and directed by the British Guy Green, produced by Pandro S. Berman, which earned four Oscar nominations, including Winters's well-deserved win as the beastly mother. Patch emphasized that racism is what's truly blind—a lesson, alas, still timely 54 years later in Trump's nationalistic MAGA mania.
One of the greatest prison break flicks of all time!
I skedaddled (if not busted out) from the Chinese Multiplex and made it in time to catch another movie I'd missed over the years, Don Siegel's 1979 Escape from Alcatraz at my favorite movie theater in the whole world, The Egyptian. I especially wanted to see it because I had just traveled up to the Bay Area to participate in a Hollywood Blacklist Film Festival and moderate a panel on "Blacklist Exiles in Mexico" at the San Francisco Art Institute, which offers stunning views of the once supposedly impregnable federal prison and of the City by the Bay. While the film had stunning vistas of the Bay, Alcatraz prison and island, it had disappointingly few shots of S.F. per se.
Nevertheless, I was enthralled by this movie, which showed the humanity of the inmates versus the cruelty of the warden (Patrick McGoohan) and "bulls" (the guards who, surprisingly, seemed to be minus handguns when amidst the convicts—I guess so the incarcerated men couldn't seize their weapons? In any case, the guards in the towers were armed up to the proverbial yin-yang.). There is also an interesting interracial interplay between the white and Black prisoners.
It becomes apparent to the imprisoned that there's only one way they'll be able to maintain their individuality and sense of being human—by getting the hell off the rock. Although built as an impenetrable fortress which was by the 1930s intended to confine the worst federal offenders, by the early 1960s, when this fact-based story is set, the aging Alcatraz had begun to crumble. Frank Morris (the indomitable Clint Eastwood) begins to explore and exploit the chinks in the prison's armor and to do what other infamous cellmates, such as Al Capone, "Machine Gun" Kelly, Alvin "Creepy" Karpis, etc., couldn't do: Escape.
The almost two-hour-long movie methodically follows Morris and the Anglin brothers (a jaunty Fred Ward and Jack Thibeau) as they meticulously plot and execute their daring breakout that stunned the world. There is also a subplot about what happens when one loses his nerve and cool—Larry Hankin is interesting as loser Charley Butts. Other actors in the mostly male cast create captivating characters and moments: Paul Benjamin plays a Black librarian called English who takes the white Morris under his wing. Frank Ronzio is quirky as the mouse-loving Litmus. Best of all is Roberts Blossom as "Doc," the prisoner who manages to spiritually escape his imprisonment by becoming a talented painter—until his portrait of the warden rankles the top banana with disastrous consequences.
Altogether, Siegel's Escape from Alcatraz is a good fun, taut, stand up and cheer movie vindicating the human spirit and will in the face of tremendous odds and adversity. But not so much the introduction and truncated interview conducted by a Hollywood Reporter staffer before the screening. His intro was too long, meaning that he had to cut short his interview with Escape screenwriter Richard Tuggle to get the show underway. Here's a tip: Usually what the "newsmaker" has to say is more important than what the "newscaster" (so to speak) says. Otherwise, you'd be the one answering, instead of asking, the questions.
An almost flawless film
Like Cary Grant's 1963 Charade, Father Goose is arguably a nearly perfect picture. I had wanted to hear Donald Bogle's interview with Lou Gossett, Jr. before the screening of 1961's A Raisin in the Sun at The Egyptian, but I'd seen Lorraine Hansberry's masterpiece multiple times, while I hadn't watched Father Goose since I was a little boy. And since it is set in Melanesia, the South Seas Cinema addict in me set me on a course to the capacious Chinese Multiplex #1, which was packed with moviegoers.
Despite his British accent, the English-born Grant plays the American Walter, an archetypal beach bum who has run away from civilization and its discontents to live life on his terms on his boat in the South Pacific. However, a little thing called "World War II" has other plans for Walter, who knows the islands like the back of his hands. Officer Trevor Howard and the Australian Navy "recruit" Walter to "volunteer" as a coast watcher to report the flights and ships of the invading Imperial Japanese.
Matters become more complicated when at Matalava isle, located near what's now called Papua New Guinea, much to his amazement and sheer consternation, Walter encounters a troupe of seven girls who are daughters of consular officials under the tutelage of the stylishly beautiful Frenchwoman Catherine (the lovely Leslie Caron). It's difficult to determine which flusters the hard-drinking confirmed bachelor more—the septet of lasses or the comely Catherine he discovers in a droll "cute meet."
Walter may indeed appear to be an irresponsible alcoholic, but in fact, the 60ish-year-old Grant is quite spry and the type of resourceful man you'd like to have on your side in a pinch, especially as the Imperial Japanese move in. As the snobby Catherine discovers, there's more to this beachcomber than first meets the eye. He has a redemptive back story that fits in perfectly with the iconic individualist fleeing civilization's 9-to-5 rat race to try and find greater personal freedom, the kind of character Somerset Maugham, James Michener, etc., immortalized in their fiction over the years.
Of course, when Walter comes face-to-face with World War II after December 7, 1941, he joins up and mans up, facing his responsibility as the titular "Father" figure to the girls, and to Catherine. Goose humorously includes what may well be Hollywood's best wedding interruption scene since Harold Lloyd's 1924 Girl Shy and Dustin Hoffman's unforgettable vignette in 1967's The Graduate.
Grant capped his career with this nearly flawless, laugh-a-minute movie which won the Best Writing, Story and Screenplay Written Directly for the Screen Academy Award (edging out stiff competition), and was nominated for two other golden statuettes. Blacklisted screenwriter Frank Tarloff was among the trio of scribes who shared that Oscar accolade. If you scour Tarloff's IMDB credits you'll see that, presumably due to his persecution by the House Un-American Activities Committee, Tarloff has no U.S. film/TV credits from about 1951 until 1960. At that time Dalton Trumbo and others helped break the despicable Hollywood Blacklist, which sought to censor and keep talents like Tarloff offscreen, "protecting" moviegoers from the scourge of "subversive" agitprop. During this period Tarloff went into exile at England and wrote using pseudonyms, fronts, etc.
According to his 1999 L.A. Times obit, "Tarloff, who briefly had been in the Communist Party in the 1940s, became an 'unfriendly witness,' took the 5th Amendment and refused to cooperate." According to his wife Lee Tarloff, Frank said, "I can't rat on anybody."
Like Grant's third to last movie, Charade, Father Goose is a joy from beginning to end, with hardly a single false note. An exception is that Walter wears long sleeve shirts in the tropics and I believe sometimes a tie (which, as the plot reveals, he actually despises). Except for his naval type attire, it is highly unlikely that during the day an "old South Seas hand" would wear anything other than short sleeves in the equatorial heat and presumably these would be Hawaiian-style shirts with brightly colored fabrics and no top buttons in order to keep cool. Another minor point is that according to the veteran movie critic Leonard Maltin, who presided over a post-screening panel featuring three of the now all grown-up Goose girls, the film's tropical exteriors were actually shot in Jamaica, about half a world away from the South Pacific. (If you've seen one island, you've seen them all….)
Having said that, your humble South Seas Cinema aficionado enjoyed Father Goose more than any other movie shown at TCM Classic Film Festival this year, laughing from start to finish, as (like Bogie's Rick in Casablanca) the beachcomber heroically joins the crusade against fascism and in the process finds out that there's more to life than the individualist philosophy expressed in the movie's delightful theme song, "Pass Me By," which Walter finds out history simply can't do. Just as Tarloff realized when he courageously stood up against the Blacklist's tyrannical grand inquisitors. In any case, in taking a stand, both Frank and Walter were rewarded with true love—the appropriate happy ending for any Cary Grant motion picture.
The TCM Classic Film Festival proves there's still a big audience for period motion pictures, and that like fine wines, vintage films improve with age. Stay tuned for Part II of my fest coverage!