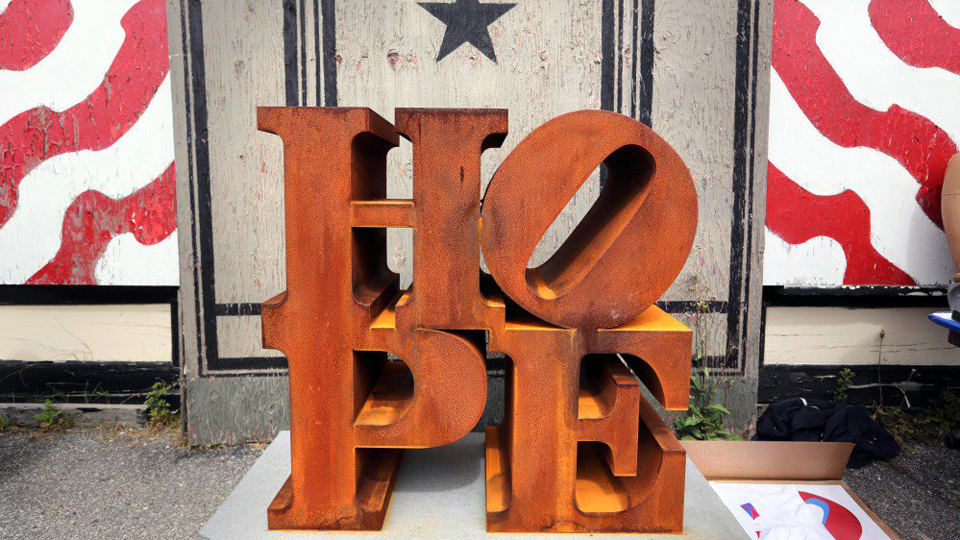 VINALHAVEN, Maine — It was a scary scene. A truck swept by bearing a confederate flag. A number of days passed. A second appeared, then a third, and a fourth. Were we dialing back to the 19th century of treason, slavocracy, and entrenched racism? What to do?
And where was this happening in June of 2017? It was here in the land of the pointed firs where signs used to greet visitors with, "The Way Life Should be."
Let's back up a bit by first going forward.
On Aug. 12 neo-Nazis, white supremacists, and other extreme-right groups invaded Charlottesville, Virginia. The deaths, one the direct result of a Nazi terrorist act, and many injured, were like shots heard around the world.
But those were not the first shots. There have been many warning signs. In 1995, Tim McVeigh bombed a federal building in Oklahoma City. He killed 168 people. He was a self-proclaimed Christian warrior. More hate crimes emerged here and there.
There was a noticeable international extreme right trend as the rightists grabbed for state power. Defeated electorally in France, the Netherlands, and narrowly in Austria, they won in Hungary, Poland and in the Philippines. The usual electoral decorum disappeared. Race hatred and violent rhetoric reared its nasty head. They are trying again in Germany.
More of the same has been smoldering here. The number of militia groups quadrupled during the Obama Administration. Then there were more outbursts. On June 17, 2015, nine African-Americans were killed by a Nazi in a Charleston, South Carolina church. On May 27, 2017 two men were killed on a train in Portland, Oregon, while defending two young Muslim women.
A wealthy presidential candidate emerged in 2015 representing extreme white supremacist views. He was elected and began surrounding himself with these racist elements. Just as ominously, generals waltz into the White House. While not yet fascism, the pieces are assembling.
Back here to the land of the pointed firs: A gruff, mean-spirited man, Paul LePage was elected governor of Maine. How? Due to multi-candidate races, he was elected twice with less than 50 percent of the vote. "The Way Life Should Be" was replaced by "Open For No-Holds-Barred Business." LePage engages and enrages the NAACP. Mean is in vogue.
LePage removed a mural from the Labor Department. The painting depicts the fight against child labor, "Rosie the Riveter" images from WWII, a 1937 strike at a shoe factory, and more. A fight-back emerged. The mural was restored at another location with even more viewers. Resistance!
Back to those Confederate flags.
Vinalhaven, Maine is small town, USA. It sits on an island. It has a population of 1,300-plus seasonal residents. It is also decidedly working class. Dominated by the lobster industry, it's situated 14 miles off the coast. Many residents are members of the lobster workers union, IAMLU.
What to do? The issue was raised with town leaders. They said that this was a first amendment right. "The flag wavers were young. They don't know." Really?
Then direct action: A fisherman downed a flag. He placed it in the bay of the truck. He's filmed. Police visit and threaten to arrest him. Worse, a physical threat was conveyed to him. More action. A visitor from somewhere steals two flags. This time an arrest follows. Another flag is destroyed. Temperatures are rising.
Then events in Charlottesville burst on the scene. Enough. A discussion group stops discussing and hits the streets. A spirited demonstration and one powerful, silent one happen in a week's time. Over one hundred people now say "enough!"
A community meeting follows. A fisherman, a Charlottesville resident, and a young woman speak on combating hatred, bigotry, and violence. The historical episode of the Peekskill riot and the movement to defend the great African American, Paul Robeson, is discussed. The dual, vicious roll played out by anti-communism and racism gets aired for all to hear.
Other historical examples are brought to the fore. A fisherman panelist explains Lincoln's efforts after the Civil War to heal the political divisions and dissipate the anger in the country. Drawing from Biblical sources, he says that wisdom and mutual respect have to be brought to bear, especially with young people.
An island native quotes from Nelson Mandela. "No one is born hating another person because of the color of his skin, or his background, or his religion." One can be taught to love just as easily. It injects an air of hope into the gathering.
During these August days, the Resistance has come to small town America.