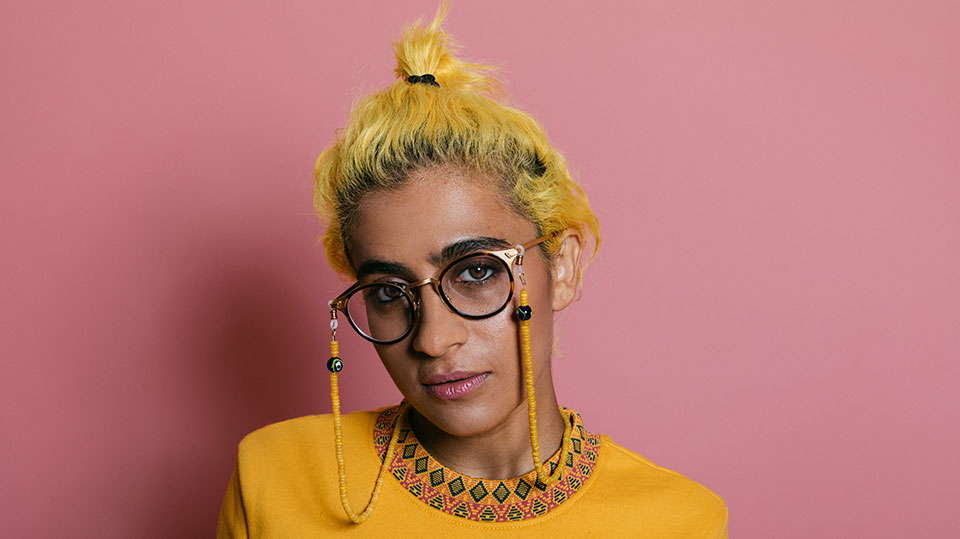 Paul Robeson sang the "Song of Freedom" about the strength of his people; Pete Seeger told the government, "Bring 'Em Home," regarding the troops in Vietnam; Nina Simone told "Old Jim Crow" that his reign of terror was over; Marvin Gaye asked the world "What's Going On" when it comes to injustice; and Rage Against the Machine asked the people to "Wake Up" to the realities of a system riddled with oppression. Art can be a reflection of society, but it can also serve as a means to inspire people to work to better their world. These musical talents are part of a long legacy of artists who used their platforms and melodies to inspire progressive change.
At a time when working people's livelihoods are so precarious and the very survival of our planet is at stake, it's fitting that a new crop of artists have emerged who are using their music to speak to the spirit of our world and culture. The following musical acts are each using their talents and platforms to bring attention to causes they're passionate about.
Madame Gandhi
Kiran Gandhi, whose stage name is Madame Gandhi, self-describes as "a drummer whose mission is to elevate and celebrate the female voice." With songs like "Top Knot Turn Up," "Her," and "The Future is Female," she does just that. Even if you haven't heard her music, you may have heard of her iconic 2015 London Marathon run, where she sparked a global dialogue around the stigmatization surrounding women's menstrual cycle by choosing to run the 26.2-mile race "free flowing" on her period. In an essay titled "Sisterhood, blood and boobs at the London Marathon 2015," Gandhi explained that she ran with "blood dripping down" her legs for women without "access to tampons and sisters who, despite cramping and pain, hide it away and pretend like it doesn't exist."
The Indian-American activist and musician has a sound that showcases explosive electronic beats interlaced with poignant lyrics that will have the listener dancing along while bearing witness to a melodic lecture on the power of female leadership and the need to take a stand against the ills of society.
The song "The Future is Female," from Gandhi's EP Voices, rings out with bold lines such as, "toxic masculinity has to end," and, "the biggest threat is a girl with a book. The system must make room for all that we do." Her 2018 single "Top Knot Turn Up" calls listeners to get to work on a number of urgent issues as she proclaims, "this ain't no time to come flirt with me, Pipelines and drills are destroying the earth you see, I cannot stand all the constant misogyny." The message in her music is unapologetic in calling for change.
Speaking to People's World, Madame Gandhi talked about what inspired her to begin her music career. "When I was a kid it was always music that spoke to me and inspired me," she noted. "We tend to think that making changes through politics is through the political system and through the government, but when you're young and your ideology and sense of self is formed, you're not thinking about the government; you're just listening to music and pop culture." She said, "I knew that I wanted to make my difference in feminism and equality by making my own music."
Gandhi explained that she wants to be seen as an artist who creates music that uplifts listeners, makes them think, and makes them question society. While she supports artists using their music to speak on issues outside of their songs, Gandhi made it clear that activism through music isn't for everyone. "What I'm a big proponent of is being authentic. Each one of us has to be dialed into what we think is meaningful for us, and what we really care about," she said, although she pointed out that music that glorifies the toxic aspects of society is something she doesn't agree with. "The only thing I don't like is seeing people feel the need to perpetuate or normalize misogyny and violence in music because they've seen other people do it," she noted.
Gandhi concluded that while she doesn't think everyone has to be an activist in their art, she hoped that, "each of us [artists] can be brave enough to be honest."
Alex Porter Jr.
Alex Porter Jr. channels old school rhythm and blues while adding his own modern energy and lyrics to the mix. A talent local to Los Angeles, Porter credits the women in his life, particularly his single mother and grandmother who raised him, with shaping the artist and man he is today. Porter has a current hit single, "Platinum Girl," climbing the charts, along with an upcoming EP, but the singer, songwriter, and actor is aiming to use his influence beyond the music realm.
Speaking to People's World, Porter talked about the importance of artists using their platform to inspire others. "As an artist, I think it's absolutely important to be able to use your voice to speak on issues outside of music," he said. "I believe that as artists and leaders we have a responsibility to lead by example in a positive way, to the people that follow and look up to us. We become the voice of many people that don't have an opportunity to allow their voice to be heard," he explained.
Porter is currently working with the charity "U R The Future," which he describes as promoting the elevation of self-worth and providing opportunities and education for those who lack resources. "[The charity] provides the type of connections and opportunities that will provide individuals with the proper path to getting them that much closer to their goals and dreams," he noted.
Although he's gearing up for a number of benefit concerts, while also being the face for the Khaos Unique clothing line, Alex explained that the issue that takes precedence over all others for him is the economic struggle that people in our society face. The singer highlighted his desire to make it so people aren't struggling to live and thrive. "I don't want to see people homeless and struggling…pinching pennies together only to be able to buy a loaf of bread," he said. "I know what it feels like to struggle, to be homeless, to not eat every day. So if I can use my gifts that God gave me to put others in a better situation and save lives, then that's bigger than any music award I could ever receive," he concluded.
Helado Negro
Roberto Carlos Lange, better known by his stage name Helado Negro, is a singer who refuses to be boxed into any single music genre. Negro's songs often feature a variety of sounds, including Latin, folk, and electronic, while being described as lyrically personal and "political avant-pop music." Helado also uses visual storytelling and movement to give a full experience to the music he produces.
The son of Ecuadorian immigrants, his mother worked as a secretary and his dad was a sheet metal worker. Helado has a number of EPs and full-length albums speaking to his pride in his heritage, race relations, and other issues that have shaped his life. His popular song, "It's My Brown Skin," is catchy and upbeat while addressing the pride in being a person of color. His hit single, "Young, Latin, and Proud," was seen as an anthem of resistance when released in 2016 amidst an atmosphere of hostility towards undocumented workers and immigrants.
His current album, This Is How You Smile, which many critics say is his best work to date, keeps with his tradition of bringing intimacy to wider issues affecting so many in our world. The final song on his album contains field recordings from an "Abolish ICE" march, giving space to a current struggle in our polarized society.
Noname
Fatimah Nyeema Warner, better known as Noname, is a poet, rapper, and record producer who channels Toni Morrison and Nina Simone in her music. Born and raised in Chicago, a good amount of Noname's music reflects her life and struggles as a Black woman and the issues faced by working people in that city.
Her song "Church/Liquor Store," with rapper Saba, addresses issues of gentrification in the working poor neighborhoods of Chicago. Her first album, Telefone, is described as being inspired by a number of important conversations Noname has had throughout her life. The song "Casket Pretty" from the album is a standout for having an infectious melody while lamenting about gun violence. Her second album, Room 25, has a more mature sound but follows in her style of speaking to her trials and tribulations as a Black woman while addressing topics concerning politics, race, and sex.
In an interview on NPR, Noname described her intentions with her music as, "a young black 20 something artist who's trying to explore their identity through music and other things. I'm trying to be as honest as possible."
Madame Gandhi, Alex Porter Jr., Helado Negro, and Noname are a few of the artists telling their stories, and the story of society, through their music. Every generation has its struggles as those working to live must contend with forces that undermine their survival. As we stand up for our rights and the rights of those around us, it's important to have art that reflects resilience, hope for a better present and brighter tomorrow, and the actions that people are taking to make it happen.
A listing of Madame Gandhi's latest music and live performances can be found here.
More information on Alex Porter Jr.'s upcoming music and appearances can be found here.
A listing of Helado Negro's latest music can be found here.
Noname's latest music can be found here.