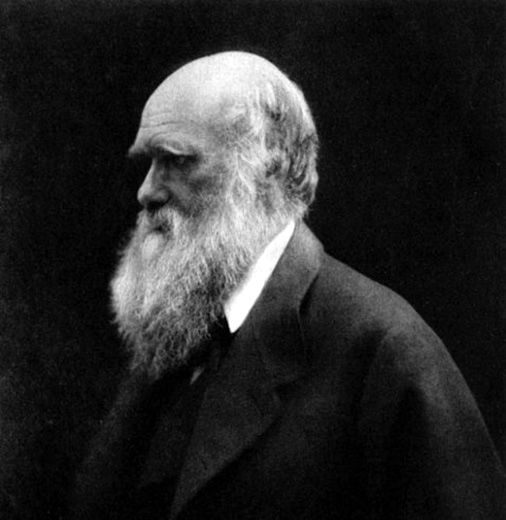 Today marks the 205th birthday of the famed evolutionary biologist, Charles Darwin. Although the American Humanist Association (AHA) has long been pushing to set aside Feb. 12 as "a day to celebrate science and reason," many beyond the "humanist" community have joined the movement to have "Darwin Day " officially recognized.
People around the world today are celebrating Darwin's life. In New Jersey, for the third year in a row, Democratic Rep. Rush Holt, has introduced a resolution in Congress recognizing Feb. 12 as Darwin Day.
A small but growing group of House members has added their names to the effort. These include Representatives Charles Rangel of New York, Michael Capuano of Massachusetts, Mike Honda of California, Eleanor Holmes Norton of the District of Columbia, Jared Polis of Colorado and Louise Slaughter of New York.
"The passage of Rep. Rush Holt's resolution in Congress would send a strong message to the world that the United States supports science education," said Roy Spechharst, executive director of the AHA.
An AHA press release describes Darwin's work on evolution as follows: "Charles Darwin's evolutionary discovery of natural selection as the basis for biological transformations responsible for the diversity of life on earth is the foundation of modern biology, genetics, and medicine. Other areas of science and the humanities can also trace advancements to Darwin's ideas. Since his publication of On the Origin of Species in 1859, additional advances in knowledge have fine-tuned and repeatedly verified his insights."
According to AHA's International Darwin Day Foundation, over 90 groups of atheists, humanists and other "freethinkers" are holding local parties across the United States including potluck dinners (described by AHA as phylum feasts), nature outings, lectures, book parties and film screenings.
Last week, hundreds of churches were the location for talks about the relationship between religion and science. "There is no contradiction whatsoever in being a devout or religious person and in upholding the value of science," said the Rev. Primo Racimo, rector of Chicago's St. Margaret's Episcopal Church. "The discoveries of Darwin regarding the scientific reasons for the incredible diversity of life we see around us are testimony to the beauty and power of nature. They testify to the same wonders that religion concerns itself with."
The Catholic Church now officially recognizes the scientific truth of Darwin's theory of evolution and, in 2004, some 13,000 Christian, Jewish, Buddhist and Unitarian clergy in the U.S signed the Clergy Letter Project, which called evolution "a foundational scientific truth."
While a majority of Americans in a 2013 Pew Research poll, (60 percent) said they support the idea of evolution, rightwing Christian fundamentalist opponents have continued to condemn Darwin and science, in general.
Rightwing fundamentalist opponents of Darwin often don't understand that his work on evolution lays the basis of modern medicine – medicine many of them count on. Many with bad hearts, livers, stomachs, and lungs have been saved because, as the result of Darwin's work, doctors learned they could use tissue from animals sharing a common ancestry to fix damaged organs. Doctors, due to Darwin's work, learned to fight biological and viral infections by learning how bacteria and viruses evolve and resist old treatments, requiring new ones.
Working people and all their social and political allies, however, have what is perhaps the biggest stake in the salute to Darwin on his 205th birthday. Darwin had the vision to see the world as it really is. How likely is it that we would ever change the world without that same vision?
Happy birthday, Charles Darwin, and thanks!
Photo: phys.org