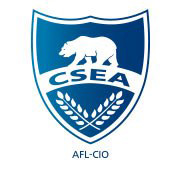 On Aug. 9, 1927, 10 school custodians met in Oakland, Calif., to form what was to become the 230,000-member California School Employees Association, representing school support staff throughout the state. It is now the largest such union in the country.
The 10, nine men and one woman, initially came together to support an elderly custodian who couldn't afford to retire because public schools then had no pension plan for such employees. This small group of custodians saw the need to gain rights and benefits for themselves and other school employees, and began the organization to achieve this goal.
During the three-day meeting, the 10 custodians established a framework for the union and set an agenda that continued to elevate the status of school support employees for the next three-quarters of a century.
California School Employees Association members perform a wide range of essential work in public schools and community colleges, including security, food services, office and clerical work, school maintenance and operations, transportation, academic assistance and paraeducator services, library and media assistance, computer services and more.
In 2001, CSEA members voted to become an independently chartered union of the AFL-CIO. For the past several years, they have been actively involved, along with other education unions, in battling budget cuts for education.
Photo: California School Employees Association (CSEA) Facebook page.