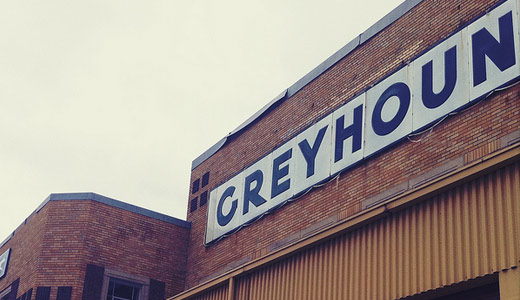 On this day in 1983, a 47-day strike against Greyhound by its workers, members of the Amalgamated Transit Union, ended. The workers voted to accept a new contract with cuts in wages and benefits.
The strike was violent: one of the ATU members, Ray Phillips, died after a scab driver ran him over on a picket line.
Despite the fight by the workers, the labor battle was a loss. Greyhound was pushing for lower wages in a race to the bottom with Trailways, and this was all exacerbated by the deregulation of the interstate bus market.
Relations between ATU and Greyhound, which had been generally good prior to 1983, continued to deteriorate, and, in 1990, an extremely violent battle took place. Another strike was called. There were dozens of shootings, more than 100 bomb threats, and another striker was run over.
While the ATU lost, Greyhound did as well, with its intransigence toward labor costing the company so much that the CEO was replaced. Relations have since improved.
Photo: Greyhound station in Memphis. Memphis CVB // CC 2.0