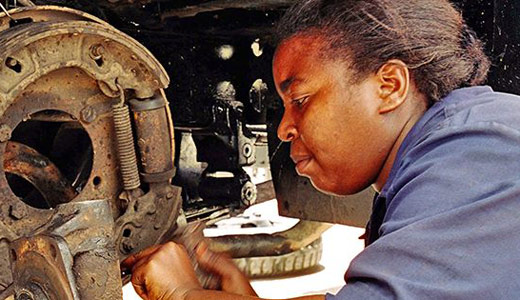 On October 29, 1919, the International Labour Organization (ILO) held its first conference in Washington, D.C., adopting six international Labor Conventions.
On January 30 of that year, the Paris Peace Conference established the Commission on International Labour Legislation to draft the constitution of a permanent international labor organization, founding the ILO.
In the wake of the devastation of a destructive world war, the Conference established the Commission to pursue a vision based on the premise that universal, lasting peace can be established only if it is based on social justice.
The ILO became the first specialized agency of the UN in 1946. Today, as part of the UN, the ILO is charged with drafting and overseeing international labor standards. The main aims of the ILO are to promote rights at work, encourage decent employment opportunities, enhance social protection and strengthen dialogue on work-related issues.
The ILO website is available in English, Spanish and French languages. It provides a wealth of information on current issues in countries of Africa, the Americas, the Arab States, Asia and the Pacific, and Europe and Central Asia.
The ILO holds meetings and events, produces statistics and databases, publications, labor standards and original research. It hosts a newsroom, campaigns, and covers trends in the world of work.
The ILO registers complaints against entities that are violating international labor standards and policies; however, it does not impose sanctions on governments.
Recent topics include a campaign against child labor, ILO/WHO briefing on the Ebola outbreak, Gaza reconstruction efforts through its Palestinian Decent Work Programme, substantial skills mismatch in Europe, and the challenges and opportunities for trade unions in 2015.
ILO has a multi media library and you can follow ILO on twitter, Facebook, RSS feeds and other social networking sites.
Photo: ILO Facebook.