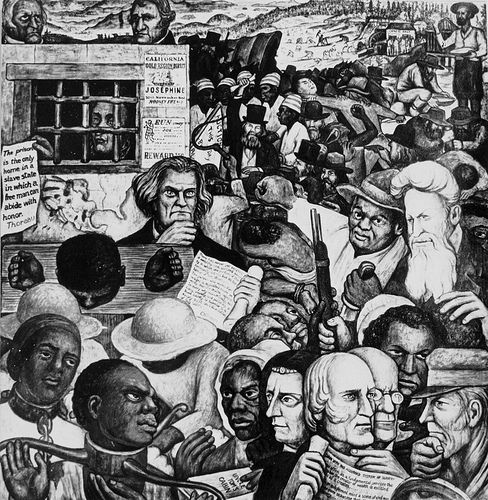 On Aug. 21, 1831 Nat Turner begins a bloody slave revolt in Southampton County, Va., killing about 60 whites and freeing slaves along the way. It is considered the largest revolt of enslaved people in U.S. history.
In an exhibit "Death or Liberty – Gabriel, Nat Turner and John Brown," the Library of Virginia says Nat Turner's rebellion was one of three dramatic events in the state that "focused America's attention on the problem of slavery" and providing "confirmation for those who argued that slavery was incompatible with American liberty."
"African American scholar and activist W.E.B. Du Bois once noted that the attitudes of an 'imprisoned' group could take three forms: 'a feeling of revolt and revenge; an attempt to adjust all thought and action to the will of the greater groups; or, finally, a determined attempt at self-development, self-realization, in spite of envisioning discouragements and prejudice.' These attitudes ebbed and flowed with the 'spirit of the age.'"
In the wake of the uprising, new wave of oppressive legislation was passed that prohibited the movement, assembly and education of enslaved African Americans. Approximately 200 African Americans were lynched in retaliation. Turner and his approximately 75 followers were captured and killed.
Photo: Panel from Diego Rivera's mural at Pennsylvania's Unity House, depicting the growing conflict over slavery that eventually led to the Civil War. Also included are references to the Mexican War and the discovery of gold in California. Important figures include Henry David Thoreau, Zachary Taylor, Winfield Scott, John C. Calhoun, Nat Turner, John Brown, Frederick Douglas, and Harriet Beecher Stowe. (Kheel Center for Labor–Management Cornell University/CC)