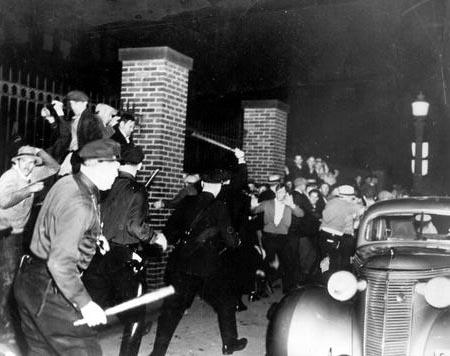 On this day in 1936, rubber workers in Akron Ohio began a sit-down strike that resulted in union recognition.
The sit-down tactic proved extremely effective. Workers literally sat in at their jobs and refused to leave. As a result, the company was unable to hire scab replacements.
In Akron, the tactic was first employed by competing union baseball teams, who protested the use of a non-union umpire.
The 1936 strike action began with truck tire workers at Firestone protesting the firing of a union committee leader. A wave of strikes at Goodrich and other plants ensued. Some 19 sit-downs in the following three months occurred.
The tactic then spread to auto workers in Michigan and was used famously in Flint.