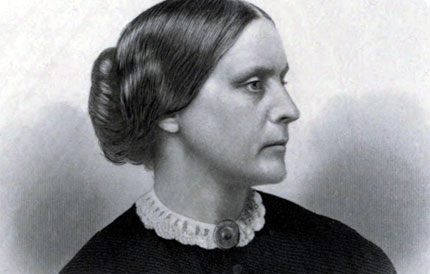 On this day in 1872, suffragist, feminist, and civil rights leader Susan B. Anthony was fined $100 for attempting to vote in a U.S. presidential election. The right of women to vote would not become a reality until the passage of the 19th amendment in 1920, but Anthony was engaging in activism even then.
Despite being fined, Anthony responded, "I shall never pay a dollar of your unjust penalty," and, true to her word, never paid the fine for the rest of her life. The U.S. government, meanwhile, took no collection action against her.
Anthony went on to co-found the women's rights journal The Revolution, and played a highly important role in the movement to introduce women's suffrage in America.
In the U.S. states of Florida and Wisconsin, her birthday – February 15 – is commemorated as Susan B. Anthony Day.
Photo: Wikipedia (CC)