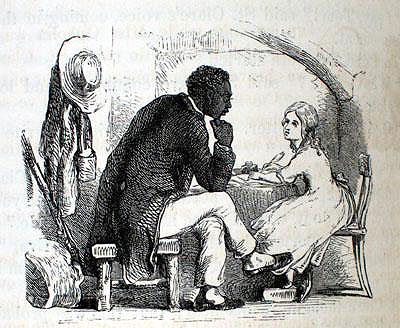 On March 20, 1852, author Harriet Beecher Stowe published the best-selling novel of the 19th century – anti-slavery book Uncle Tom's Cabin. It story depicts the reality of slavery, revolving around the character of Uncle Tom, an African American slave. The impact of the novel is considered to be great; it is credited with helping fuel the abolitionist movement.
Stowe was born in Litchfield, Connecticut on June 14, 1811. She spent time as a teacher and was highly active in the abolition movement. She and husband Calvin Ellis Stowe supported the Underground Railroad and temporarily housed fugitive slaves in their home.
Stowe went on to write over 20 books, including novels, travel memoirs, articles, and letters. She died on July 1, 1896, in Hartford, Connecticut. Today, she has multiple landmarks dedicated to her, including the Harriet Beecher Stowe House in Cincinnati, Ohio – a historical site that was once the home of her father; and another site with the same name in Brunswick, Maine, which is where Stowe lived when she first wrote Uncle Tom's Cabin.
Photo: Illustration from an 1853 edition of Uncle Tom's Cabin. Wikipedia (CC)