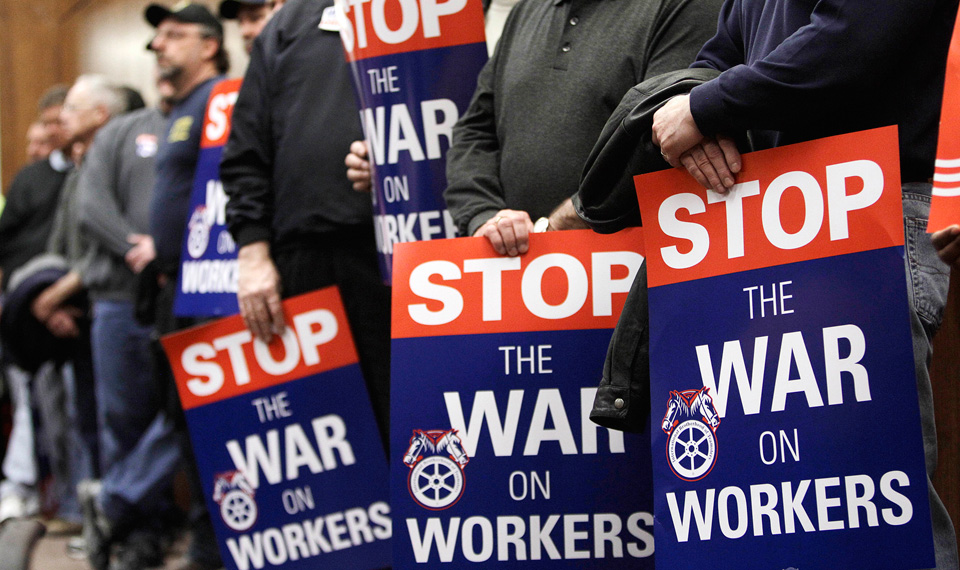 WASHINGTON — Republicans controlling the Senate voted Monday to eliminate the Obama administration's requirement that companies bidding on federal contracts valued at more than $500,000 must disclose their violations of labor and employment laws, including those regulating wage and hour, collective bargaining, discrimination, and safety and health.
The vote was 49 to 48.
The U.S. House of Representatives last month approved eliminating the disclosure rule, so all that remains to kill it is President Donald Trump's signing the resolution. He has assured the Republicans he will sign.
It's yet another step by the Republicans who control Congress to kill every Labor Department rule and Obama executive order that safeguards workers.
March 1, they repealed a rule requiring companies to keep track of their worker safety record. Before that, they took the first steps toward repealing a measure to expand eligibility for overtime protection to millions of workers.
The rule killed this week was instituted last year by the Obama administration and was supposed to take effect beginning this year. If this had been allowed, federal contract officers would have worked with companies having poor track records to bring them into compliance.
Firms employing almost one in every five U.S. workers apply for federal contracts to do everything from making super jets to dry cleaning the clothes of national park rangers.
Although the Republican majority ignored it, AFL-CIO Legislative Director Bill Samuel sent a letter to the Senate stating that "The regulations improve the contracting process and establish more fairness, so that companies that respect workers' rights do not have a competitive disadvantage when competing against companies that cheat by misclassifying their workers as independent contractors, ignoring health and safety hazards, or engaging in wage theft."
Repealing the disclosure rule, Samuel wrote, "will remove an important incentive for companies to pay their workers what they are due, protect their health and safety, and comply with the law."
Citing studies, Samuel wrote that without the regulation, "Contracts have been awarded to companies with significant records of violating wage and hour, health and safety, and other worker protection laws."
In other words, without the Obama regulation in place, companies bidding for federal contracts are free to ignore the nation's labor laws.
Democratic Senators Al Franken (Minnesota), Richard Blumenthal (Connecticut) and Elizabeth Warren, (Massachusetts) spoke out strongly against eliminating the rule.
However, even though not one Republican senator spoke up to defend their decision to dump the rule, the majority voted to do just that.
According to the Reuters News Service, Associated Builders and Contractors, an ardently anti-union trade association, had lobbied to kill the rule and had sued the government. "A federal judge in Texas in October blocked most of it from taking effect," Reuters reported.
The Republicans utilized the Congressional Review Act (CRA) to overturn the contractor disclosure rule. Up until now, the CRA has been used only rarely.
According to Reuters, "The CRA is an efficient method to eliminate recently passed rules, as it is much faster than going through the full regulatory process and cannot be filibustered in the Senate. A CRA resolution also bars agencies from issuing 'substantially similar' regulations in the future."
The Reuters article continues, "Trump has signed three CRA resolutions thus far, which eliminated an environmental rule for streams and wetlands, a measure enhancing background checks for mentally ill gun purchasers and a requirement that oil, gas and mining companies report payments to foreign governments."
What's more, Republican lawmakers have introduced measures targeting more than 30 rules.