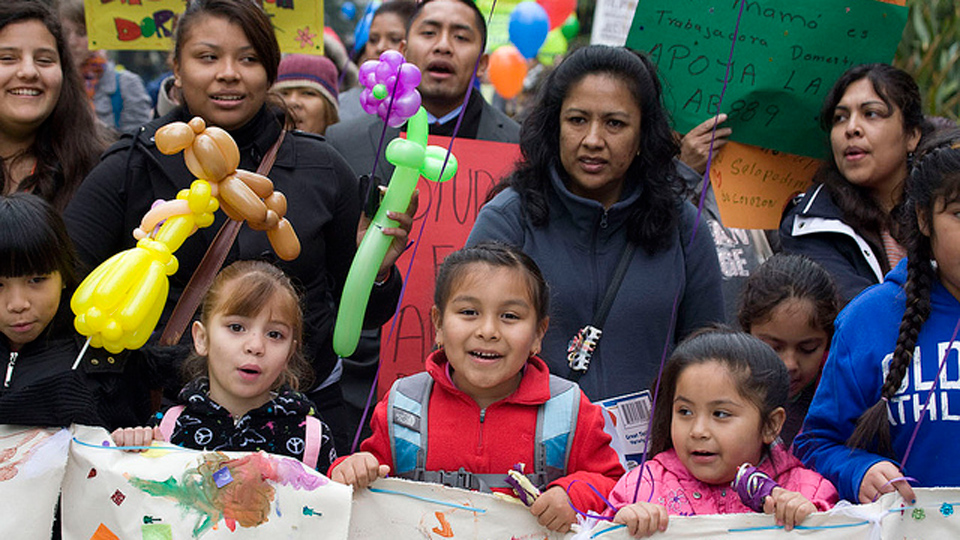 Washington, DC — Preceding today's Inauguration ceremonies, two more confirmation hearings underscore the hypocrisy within Trump's controversial cabinet picks. Both Commerce Secretary, Wilbur Ross, and head of the Office of Management and Budget, Mick Mulvaney employed immigrant domestic workers within their homes but failed to follow employer rules related to taxes and hiring.
Ironically, Trump and his cabinet nominees have repeatedly called for sharp restrictions on immigration and increased deportations of undocumented immigrants, while benefiting from the labor of the very workers they publicly vilify. This mirrors a common practice among Trump and his billionaire cabinet — of not respecting the labor and humanity of the low-wage workers they employ. Moreover, the controversy around these employment practices further highlight that Trump's cabinet picks are wholly unfit to carry out the missions of the agencies they seek to lead.
Over two million domestic workers nationwide, a majority of whom are immigrant women and women of color, take care of our country's children, seniors, people with disabilities, and our homes. The importance of this workforce to the American economy and families is profound.
Ai-jen Poo, Director at the National Domestic Workers Alliance, said:
"Domestic workers provide essential care for our families and homes. This crucial workforce is largely made of up of immigrant and women of color. Though their work is the foundation of our economy — like the workers employed by Mulvaney and Ross — many domestic workers labor in the shadows without the benefit of basic labor protections. In the face of the hateful and hypocritical rhetoric that characterizes the incoming administration, immigrant domestic workers are courageously standing up for their rights and for an inclusive democracy for all. On Saturday, January 21st, we will be marching in the Women's March on Washington to remind the administration that all working people should be treated fairly and with dignity and respect, regardless of immigration status."
Toni Johnson, nanny, immigrant from Saint Vincent and the Grenadines, and member of National Domestic Workers Alliance said:
"I am appalled that this is modern-day America, where we have situations deeply entrenched in slavery. Employers can still devalue workers, treat us as less than human, and not recognize our dignity and our rights. Immigrant women and women of color are the backbone and foundation of this country, yet we put people in charge in who discriminate against us. This threatens the promise of our democracy. We deserve better."