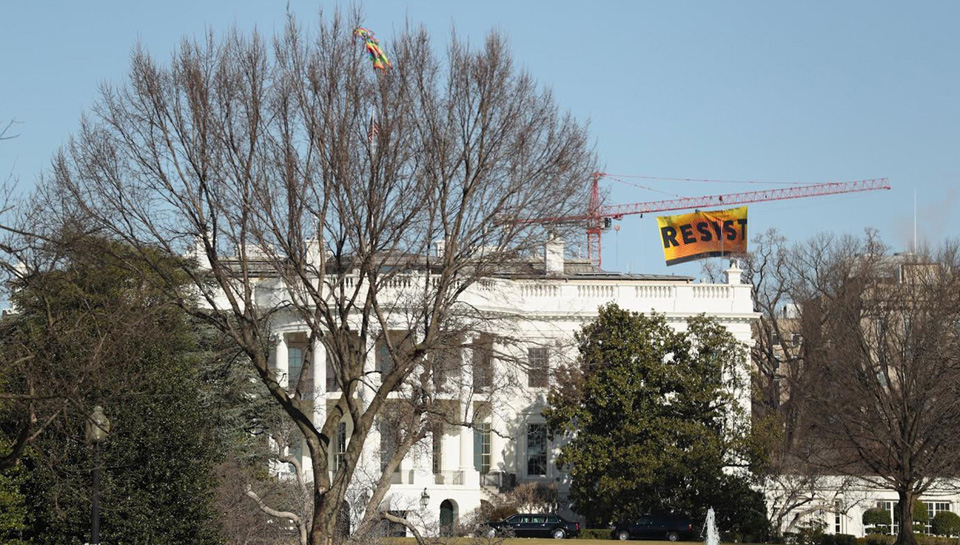 As part of a broader effort to control the stream of information coming out of federal agencies including the Department of the Interior and the Transportation Department, the White House issued a memos to employees of the Environmental Protection Agency and Department of Agriculture on Tuesday ordering what amounts to a total freeze on activities and communications.
Employees at the EPA have been ordered to halt all external communication, including tweets and other social media updates. Future public appearances for employees of the EPA are now subject to review by the Trump transition team and all new grants and contracts have been halted.
The U.S. Department of Agriculture received an order preventing scientists in their research department from publishing documents meant to explain research to the public.
Not only have communications and key operations of the EPA been frozen, but plans have been floated to remove the main webpage on climate change from the agency's website. This, on the heels of a meeting with the "big three" automakers where President Trump declared himself an "environmentalist," and then went on to say that "environmentalism is out of control."
Trump's efforts to discredit the media while also attempting to take control of government communications through fiat is an all-too-familiar one-two punch from authoritarian leaders, but there has been no shortage of resistance.
In what has sadly become an act of political subversion, shortly after the EPA blackout, the Twitter account for Badlands National Park began tweeting scientific facts about the climate.
Since then, a group calling itself the "unofficial resistance team of U.S. National Park Service," founded a twitter account called "AltUSNatParkService." They have over 441,000 followers.
As a result of the widespread backlash, the Trump EPA has backtracked on its efforts to scrub the EPA's climate change page and the USDA has rescinded its gag order.
Wednesday morning, Greenpeace seized a crane visible from the White House and dropped a 70ft banner with the word "resist" painted on it in large black letters 300ft in the air.
Activist Pearl Robinson spoke issued a statement from the crane saying, "I can see the White House, where we now have a president who doesn't have the interests of the majority of the people… We want Donald to know that we won't stand for the crony capitalism, for the assault on women's reproductive rights and the assault on the environment."
Scientists are now planning a Science March on Washington; their Twitter can be found here.